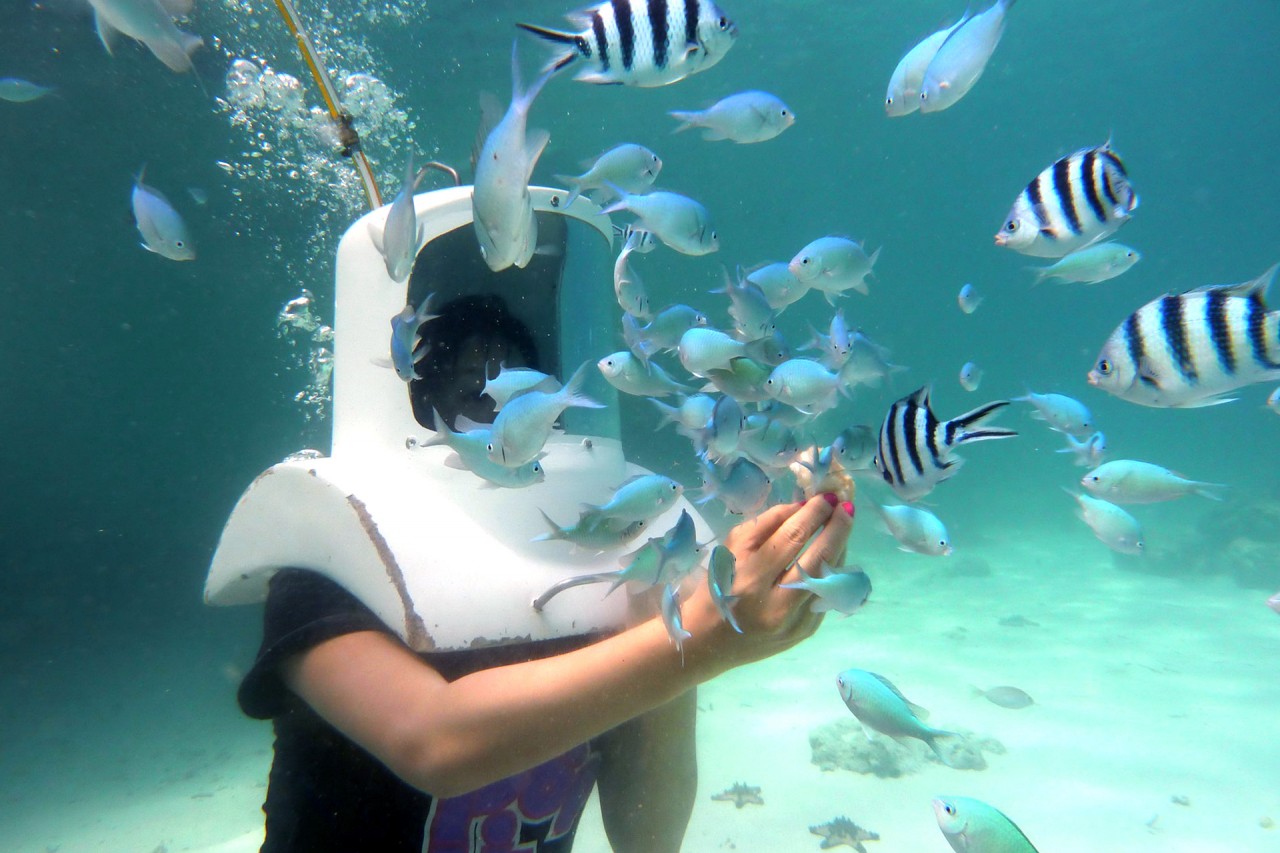 Boracay was an intense fun packed trip and I enjoyed every minute of it. There's so much to explore and so much to share, the photos tell it all.
Almost every morning I had my hearty breakfast at Christina Restaurant, one of the beachfront restaurants by Boracay Regency.
Other than a lovely mini buffet spread of cold appetizers, bread, pastries and fruits, you could also select a breakfast set from their menu which they will cook freshly for you.
A good breakfast is one of the best ways to start the day right.
When I was in Boracay, I had mangoes every single day because they were so deliciously sweet and in abundance wherever I went.
The view right outside Christina Restaurant is breathtaking. Just being able to have breakfast with such a view is a simple sort of bliss. Even though Beach Station 2 is the most populated part of the island, the waters were still superbly clear and beautiful. There is no camera tricks involved, this is exactly what you would see if you were there.
After our breakfast, we all scrambled onto an open air minivan and headed to Bulabog Beach where our water adventures will begin. Bulabog beach, which was only 10 mins away from where we were staying, is the 2.5km long water sports beach of Boracay and it's known as the #1 kite boarding beach in Asia.
Group photo above courtesy of Jerome.
See how happy and excited we all were to start our day! One boat ride later, we reached a floating platform in the middle of the sea.
We were divided into groups for various activities. I decided to try the helmet dive first because I honestly couldn't wait to get into the super clear waters.
Helmet diving is one of the best ways to explore and walk the in the sea without needing to have a PADI licence. Of course, if you do have a PADI licence or are intending to get one, I think Boracay is a wonderful place to do diving.
I put on my heavy helmet and was guided by an experienced diver to to the bottom of the sea floor. It's actually not too far down, only about 10 ft. below the surface which was great as it would mean I get to bring my underwater camera down with me. Most of these photos are from my camera but if you notice a few photos that are not watermarked, they are from Valyn's underwater camera.
It took a little while for me to orientate myself because I kept floating upwards for some reason (too much fat so lighter than water?). It's also important to know how to clear any pressure in your ears by blowing hard.
Next it's underwater feeding time!
It was so fun to see the fishes rush to you for a nibble on some bread. They were super gentle and not scary at all.
There were a lot of space in the helmet and the air inside keeps your face dry as long as you don't tip the helmet over. Some of the girls felt that the helmet was too heavy but it was worth being able to breath and walk freely as part of the underwater world. *cue The Little Mermaid's "Under The Sea" song*
I didn't even have a powerful underwater camera (you can spot me holding my tiny camera in the photo above) but the waters are so clear, even an entry level water camera is able to capture the fishes (and humans) quite clearly.
The seabed is littered with starfishes and the divers thrusted a whole bunch of them at us to use as  natural photo props.
Soon we had to head back onto the floating platform to embark on our next activity.
This photo of Atsuko taken while we were drying up is really hilarious!
We strapped on our life jackets, hopped on to the speed boat and we're all ready to have some banana boat fun! Thank you Verlyn for the photos taken throughout the banana boat adventure.
The first half of our banana boat adventure was a breeze as we rode across the waters, waving at all the other passing boats and admired the scenery. The boat driver must have found us too relaxed so he decided to inject some excitement.
Twisting and turning at high speeds, he tried to fling us off our banana ride as we gripped on as tight as we could. Eventually though, Hazel, who was sitting at the front, got swiped off the banana float. It was still great fun! If you are ever on a precarious situation while on a banana boat, here's a tip for you. Always place your weight in the opposite direction from where the speed boat is headed.
After we regrouped again, it was time to head off to our next activity, snorkeling!
Snorkeling is part of our island hopping itinerary and I didn't hesitate at all to jump right in.
We were also given bread to feed the fishes if you wanted. Since the photos of the underwater fishes look almost exactly like the ones taken during our helmet dive, I'm going to show you photos of the snorkling humans instead.
I honestly think that it's hard for anyone to look good in snorkels. But when you are having that much fun, it doesn't matter. To prove it, I'm ending this post with one of the most ridiculous underwater camwhore photo of me with snorkles.
For those interested to do helmet diving or banana boat, the activities can be reserved through reservations@marsmandrysdale.com or you can call +632 8880228. The helmet dive is approximately 800 pesos (SGD 23.50) per person and the banana boat cost about 250 pesos (SGD 7.50) per person. I'll be back to share more very soon!