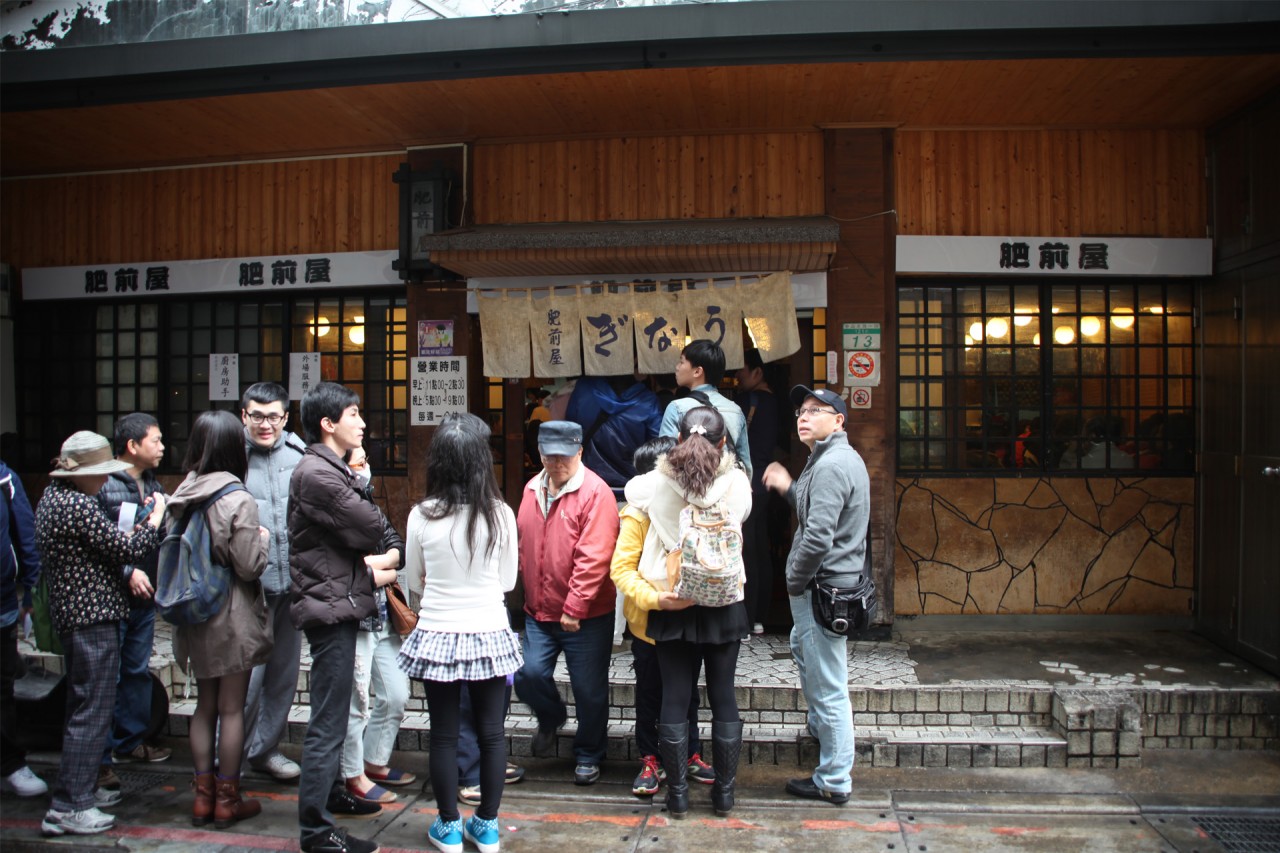 Taiwan is a food haven for foodie and I was recommend to head down to Hizen-ya 肥前屋 for the best Unagi Rice (Eel Rice) in Taipei City. The delicious roasted eel with sauce did not disappoint. It is within walking distance from Zhongshan MRT Station. Expect crazy queues most of the time but the trick is to head down at 11am when there is hardly any queue. Even if you can't make it there so early and there is a long queue, you'll be glad to note that it moves pretty quickly. A frills-free restaurant with a simple interior, service is limited and you can get your hot tea from a dispenser near the food counter.
Prices might have gone up a little over the years and right now a small unagi-don (as pictured) would set you back by NT$250 while a large one would be NT$480. Extra dishes like tamago (egg) is about NT$60 and a bowl of sashimi (as pictured) was about NT$200. Still extremely reasonable compared to the prices of Japanese food we usually pay in Singapore. Definately worth a visit if you are in the area.
Hizen-ya 肥前屋
No. 13/2 Lane 121 Section 1, Zhongshan North Rd,
Zhongshan District, Taipei City, Taiwan 104 
11.00 am – 2.30 pm (lunch), 5.00 pm – 9.00 pm (dinner)
Closed on Mondays
Thanks for reading and I hope your Monday isn't too blue.