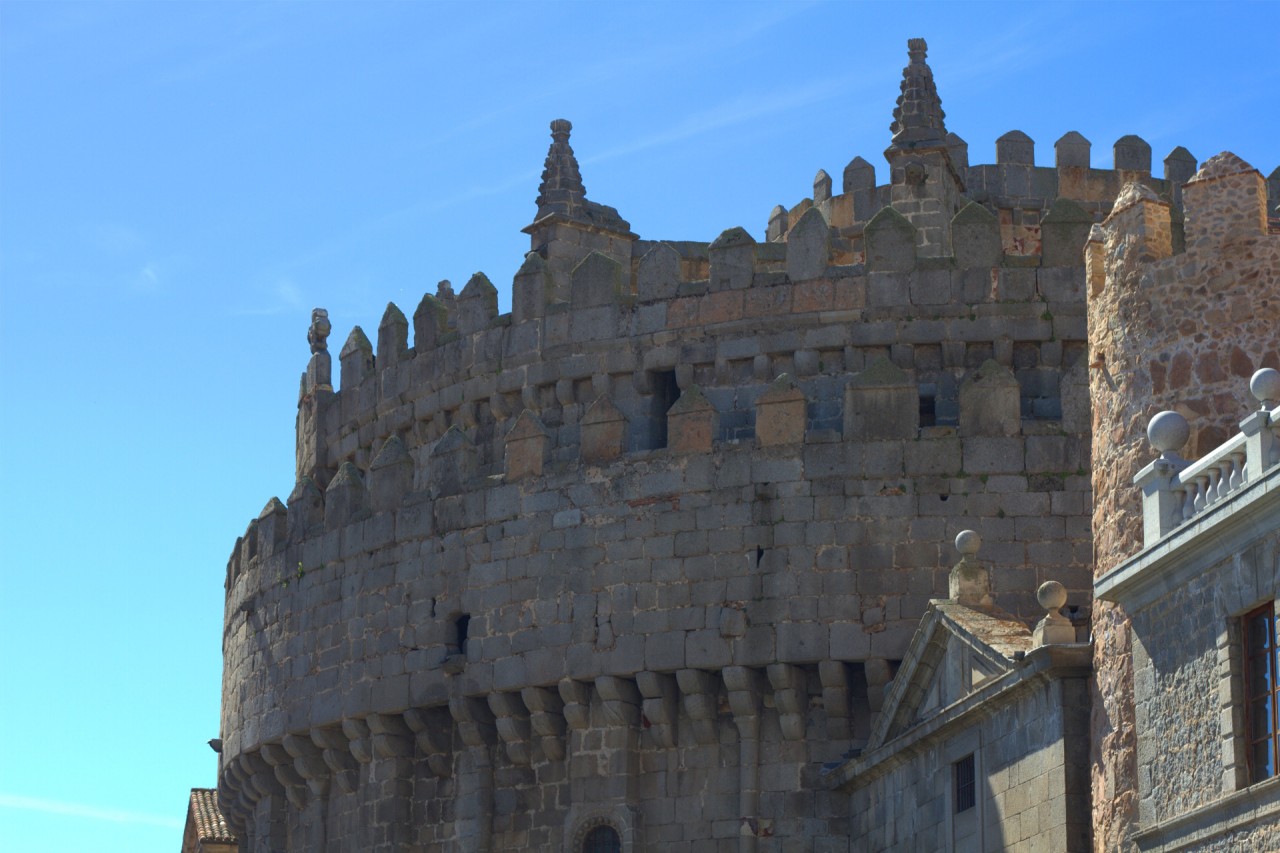 I had the most wonderful time exploring Spain last year and have been answering quite a bit of emails about the places I went after posting up photos of them on my Instagram account (@renzze ). Previously, I've shared "6 Cities to visit in Spain from Madrid "  but his month, I will be sharing a little more in about each of those cities based on questions I've received about them in the last 6 months from readers and friends. Continuing on my Best of my trip to Spain series, this post is dedicated to answering questions on Ávila.
How do I get to Ávila from Madrid?
If you are doing a self-drive road trip, Ávila is only 120km from Madrid and you can take the N6 highway there. If public transport is how you intend on getting around,  you can take a train from Madrid-Chamartin station which will set you back about €22.80 per person for a round trip ticket.
How big is the city and how do I get around in the city?
The medieval city of Ávila inside the famous walls is not that big and you can get around by walking. If time is short and you are only doing a day trip you can also considering taking a tuk-tuk. Yes, you read correctly, they have borrowed the idea of tuk-tuks from Thailand into this city for tourists to get around. Considering how narrow the streets are, it's a fantastic idea to use these instead of regular cars. Each tuk tuk tour is about 25 to 30 mins and would zip through all the different attractions for you to admire. However, if you want to fully appreciate each historical building, walking would still be your best bet.
What are the must-see sights of this city?
Without a doubt, the most obvious sight to behold is the walls that surround the town of Ávila. This impressive defence construction has a perimeter of 2516 m, 87 turrets and 9 gates. Built in the 12th century, the walls of Ávila are the best-conserved example of their kind in the world which is why the UNESCO included the town on its list of World Heritage Sites in 1985. Walk around the walls and use one of the four entrance points to walk on the top of it.
Don't miss the Ávila Cathedral stands which is set in the walls. Considered as the first Gothic cathedral in Spain, you'll find elements of Gothic, Romanesque and Renaissance in the architecture. Inside the Cathedral you can find a large art and artifact collection from the 12th to 18th century.
As in many Spanish mediaeval cities, Ávila was home to Jews, Muslims and Christians. They all left their mark and form part of the town's cultural legacy. For catholics, St Teresa of Jesus is the patron saint of Ávila as she was born here. You will find many historical monument and legends about her in Ávila. Take a trip outside the walls to see The Four Posts or Los Cuatro Postes. You can walk or take a tuk tuk to this little shrine 1.5km outside the walled city of Ávila. A cross covered by a four-posted canopy marks the spot where, at age seven, St. Teresa's uncle stopped her from running off with her brother to seek martyrdom in battle with the Moors. As it is on top of a small hill you will be able to see both the walls and city from a distance and makes a pretty nice photo spot.
If you have time to spare, you may also visit the Museum of Oriental Art. It's a small collection of Asian art  from countries such as Japan, China, the Philippines, and Vietnam which doesn't seem to impress much since coming from South East Asia, I'm used to viewing a lot of Asian artifacts. Most of the collection is of items collected by Dominican missionaries while they were in Asia spreading the teachings of Christianity. However, it was here that I first saw Asian art that depicts Jesus as a chinese with chinese followers. If that piques your interest, go have a look.
What do you recommend for food?
Ávila is known for their veal and their 'chuleton' beef steak so do try to order those when you are in a restaurant. The locals actually recommended Doña Guiomar and Las Cancelas Restaurant but I didn't get a chance to try it personally. Instead, we we hosted dinner at La Bruja Restaurant which had an interesting witch theme decor. It is located right along the walls and a great place to catch the sunset. I had a pretty good meal at Parador de Ávila as well which was located inside my hotel. For cheap eats, there are many tapas bars you can try around the El Sol, El Tablon, and La Oca areas of Avila. Some give you tapas for free if you order a drink while others would charge a nominal €1.50 for each plate. For €15 you could try 10 different spanish tapas which could act as a full meal.
What to buy?
Coming from a Catholic family, it was meaningful for me to buy various handmade rosaries that have been strung by the local Carmelite nunnery which helps support their order. These rosaries were then given as souvenirs to my family and friends who seem to favour the rose smelling wooden ones.
Where should I stay?
I loved my accommodation at Parador of Avila and would love to stay there again. It is not the cheapest sleep around but promises you the full medieval experience. Located smack in the middle of the old city, the hotel interior is cozy and charming. The guest rooms are spacious and perfect for relaxing while the dining room offers a view of the garden and the city walls through a glass-enclosed courtyard.
Thank you for reading and have a great weekend ahead.
PS – Trip was sponsored by Thai Airways and Spain Tourism Board but I reserve all opinions and will only share with you the things I think are worth sharing.