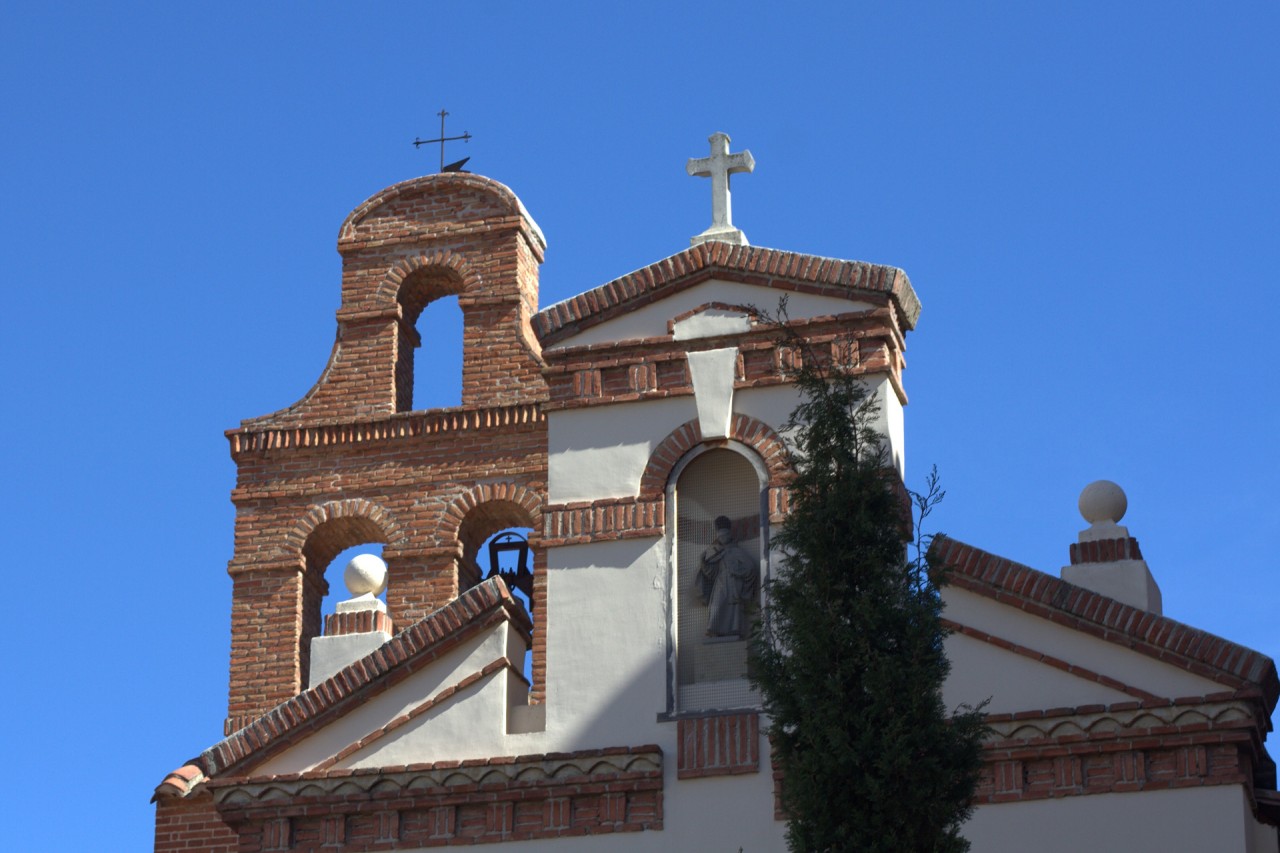 I had the most wonderful time exploring Spain last year and have been answering quite a bit of emails about the places I went after posting up photos of them on my Instagram account (@renzze ). Raphael will be visiting Spain with his family this year after seeing all the fun I had on my last trip. Spain is such a diverse country with so much culture and history to explore that one trip is never enough to cover all that she has to offer.  There are many ways to get to Spain but most people start from Barcelona or Madrid. Previously, I've shared "6 Cities to visit in Spain from Madrid "  but his month, I will be sharing a little more in about each of those cities based on questions I've received about them in the last 6 months from readers and friends. In today's post, I'll be answering questions on the city of Alcalá de Henares.
1. How far is it from Madrid?
Alcalá de Henares is only 30 km northeast of the city of Madrid.
2. How do I get there?
Several trains run from Madrid to Alcalá at Atocha Station, Nuevos Ministerios and Chamartín Station (Lines C1,C2,C7). Buses leave from Madrid to Alcalá at Avenida de América (Lines 223, 227, 229). There is also a night service (Line N202). If you are going from the airport, there is a direct bus from T1 and T2 at Airport Madrid Barajas (Interurbano Line 824), 3.60 €
3. What are some of the must visit sights in Alcalá de Henares?
An UNESCO World Heritage Site, this historical university city can be easily explored on foot. Do take time to explore La Universidad de Alcalá which is also the site where the Cervantes Literary Prize is presented by the King annually on April 23. If you are into architecture, the famous facade is an excellent example of the estilo plateresco (plateresque style).  Stroll along La Plaza de Cervantes where there are many restaurants and shops. It was here that I had a lovely wine tasting session at Esencias del Gourmet. The plaza is lined with many restaurants and shops.This charming historic center is also the birthplace of author Miguel de Cervantes and houses the oldest "Corral de Comedias" in Europe.
4. What do you recommend for food?
Alcalá is known for its almendras, a sugar-coated almond candy. You can get them at El Convento de San Clarisas de San Diego, a cloistered abbey where the nuns make the candies. Most of the food here is inspired by Cervantes of the Spanish Golden Age. One of the dishes that left an impression on me is migas which is made out of bread crumbs and topped with sausages and eggs. Some of the restaurants I've tried while I was there include Plademunt Restaurant, Restaurante la Hosteria del Estudiante, Ambigu Restaurant and Restaurante de Santo Tomas del Parador.
5. Where should I stay?
Personally, I had a wonderful stay at Parador de Alacala de Henares which is a beautiful hotel that manages to balance modernity in a building that used to be a 17th-century monastery school and student lodgings located in the former San Jerónimo College. Do check out their lovely spa with both hot pools and experimental showers if you choose to stay in this hotel.
Thank you for reading and have a great weekend ahead.