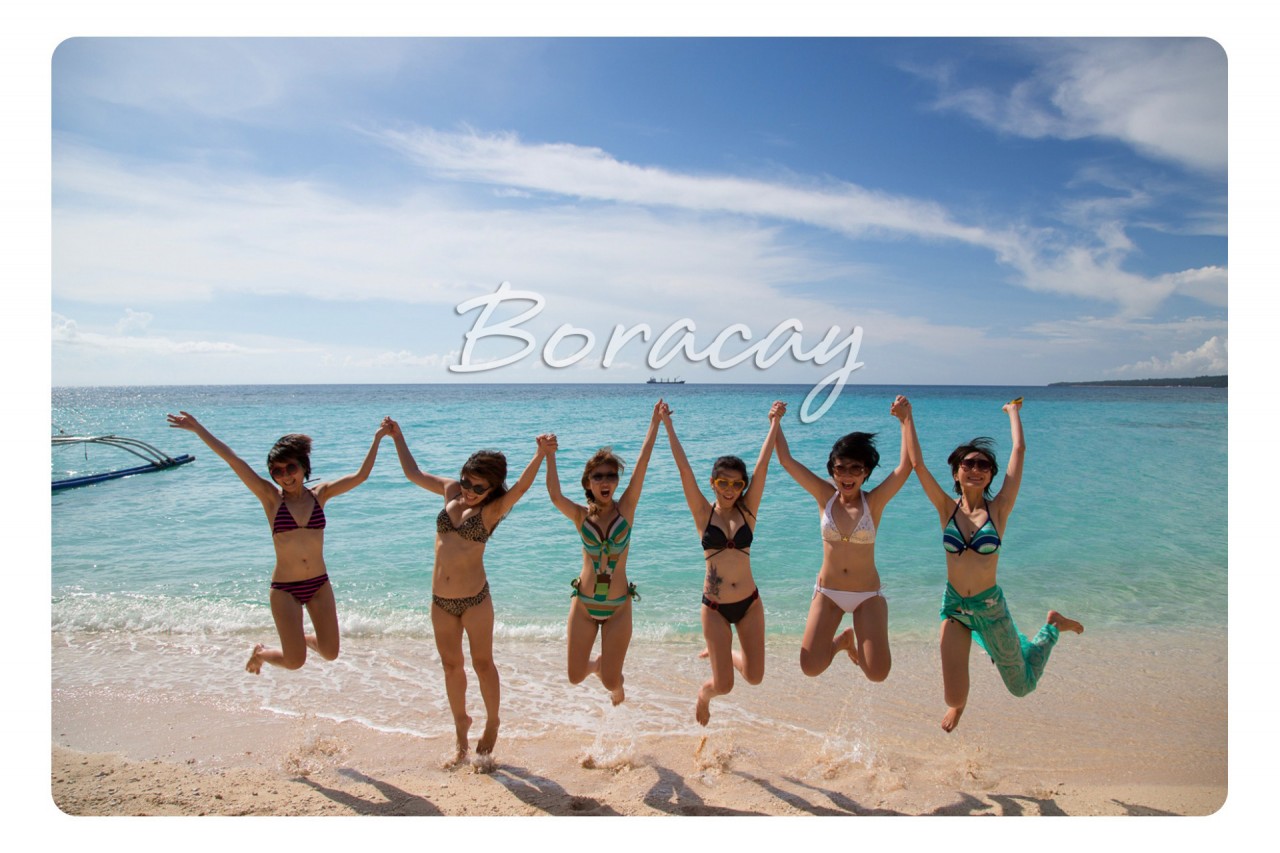 I've been talking about a surprise beach getaway in some of my posts and now the secret is out! I'm being lured by pristine waters and stretches of long powdery white sands in Boracay!
Despite traveling so very frequently, I actually haven't been to Philippines before but I've long heard that Boracay is the best beach destination to be and had jotted it down on my list of "Must See Places" a couple of years ago. Boracay is a small island in the Philippines located approximately 315 km (196 mi) south of Manila and 2 km off the northwest tip of Panay Island in the Western Visayas region of the Philippines. Boracay Island and its beaches have received awards from numerous travel publications and agencies.
I almost ended up holidaying in Borcay last year with my friend, Michelle but after we mapped out the traveling journey, Michelle thought it was just too troublesome.
Here was how the approximate travel journey was supposed to be like
Singapore to Manila (4 hours)
Transit in Manila Airport (3 hours)
Manila to Kalibo (2 hours)
Kalibo to Caticlan jetty port via bus (2hours)
Boat to Boracay (10 mins)
Total travelling time:  approximately 11 hours 10 mins
But now, with Tiger Airways offering a direct flight to Kalibo, it means there is no need to travel all the way to Manila or get stuck in long transit times anymore! I did a rough calculation and it's only about 5 hours 40mins (approximate) to get to Boracay from Singapore. The flight from Singapore to Kalibo is only 3.5 hours. Starting from 18th July 2013, Tiger Airlines will be flying from Kalibo to Singapore at 8:10 a.m. while the Singapore-Kalibo flights will be at 12:25 p.m. every Monday, Thursday and Saturday. An additional Friday flight will be available from August 16 until October 25. Incredibly, fares starts as low as S$224 for return and I heard that there were limited promo tickets that went for S$160 for return. Please go book the affordable tickets before the seats run out! All these are turning Boracay into a strong contender for my annual beach getaways. I'll be sure to blog and share my thoughts about the place when I get back.
Apart from being voted 2nd Best Beach in the World 2012 and being number 1 for Best Beach in Asia 2013 on Trip Advisor, Boracay is also famous for being one of the world's top destinations for relaxation. Furthermore, it is also emerging among the top destinations for tranquility and nightlife.
I've set some photos of Boracay as my computer wallpaper to keep me going for the next few days till Thursday where I will be jetting off on Tiger Airlines inaugural flight to from Singapore to Kalibo. Just thinking about it makes me smile. I can't wait to be one with the sun, sand and waters. One of the biggest highlights in this trip would be to try cliff diving.
Do follow me on instagram (@renzze), twitter and Facebook to get instant updates on what I'll be up to in Boracay!
Much love and thanks to OMY, Tiger Airlines and Philippines Department of Tourism for making dreams come true.
PS: – Seriously do book your trip soon. I released this article on my blog yesterday in less than 4-5 hours, one of my readers informed me she booked her family's air tickets to Boracay with Tiger Airways for only S$190 return and today another reader emailed me to informed me that she booked her tickets as well and will be waiting for me to update on what to see, do and eat in Boracay. You can definitely expect this to be a popular route so don't miss out.