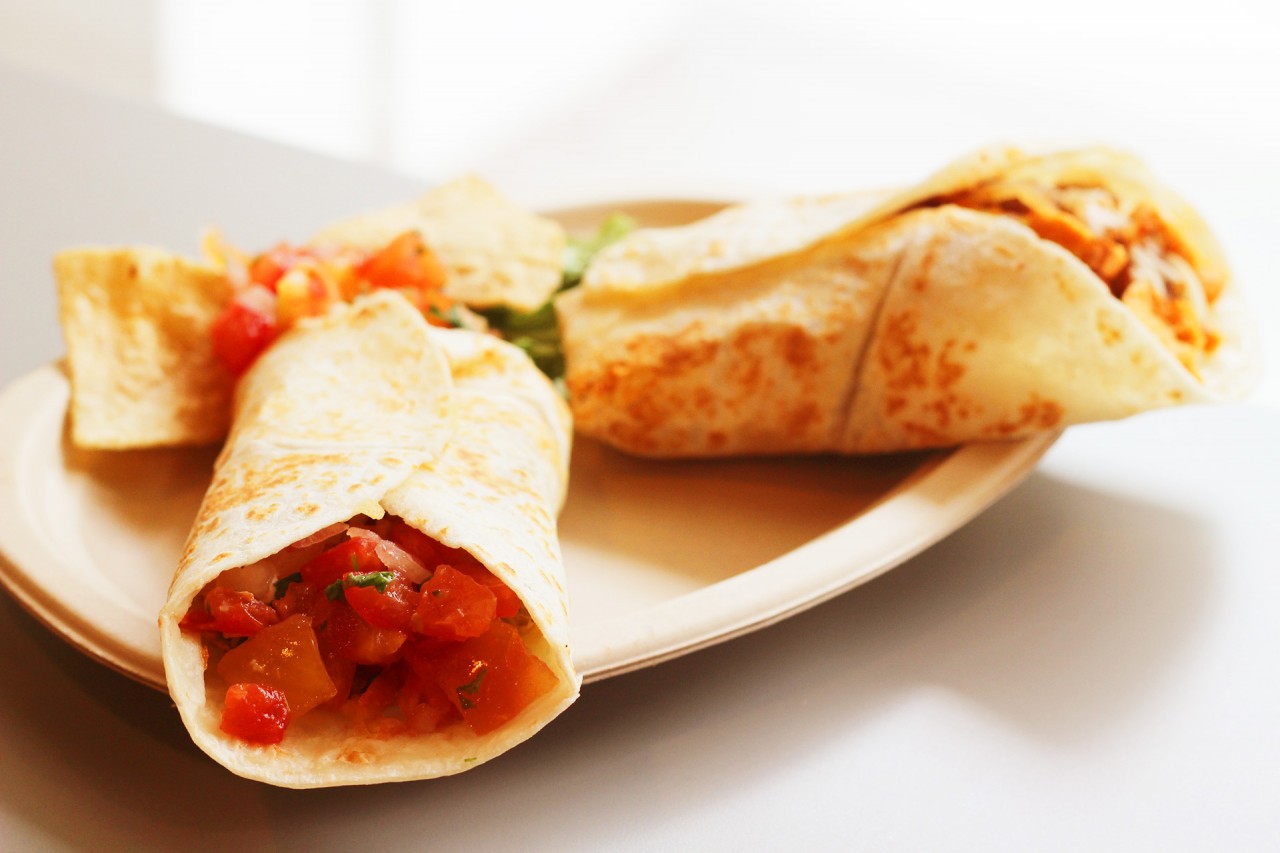 This was not my first time trying Baja Fresh. I've tried them in America and have given the Singapore brunch a go previously. You can read my earlier review of the Baja Fresh Mexican Food review to learn more about them.
Sometime at the end of last year, Baja Fresh came out with Singapore's first ever Mexican breakfast/brunch menu and I decided to check it out since I love how Baja Fresh only uses the freshest ingredients. During the time I went, this brunch menu was only available during 9am – 12pm on Sundays but I'm not sure if they have expanded this.
Located at 9, Bras Basah Rd, Baja Fresh is opposite SOTA and in front of the Rendezvous Hotel. They are pretty hard to miss once you reach that junction.
I started with a lime margarita and some lovely nachos with dips. This is not exactly part of their breakfast menu but it's something I can't resist every time I head into Baja Fresh.
There are 4 different types of free flow dips you can choose from with any order at Baja Fresh. My personal favourite is the Salsa Baja.
The first burrito I tried was also my favourite of the brunch menu and I would definitely choose it again.
The Grilled Chicken Caesar Salad Burrito (SGD11.95) has an excellent balance of fresh crisp romaine lettuce, tender fire-grilled chicken chunks, cheese, cilantro, pico de gallo, sliced creamy avocado and cilantro ranch dressing wrapped up in a warm flour tortilla.
The servings portions at Baja are very generous and you can just order this to share. It was deliciously savoury yet doesn't feel like it was too rich or heavy. It's such a beautiful combination of ingredients and also one of their hot favourites.
Next, they also have the Breakfast Burritos.
The flour tortillas are filled with scrambled eggs, melted cheese, peppers, Baja Papa (potatoes) and your choice of meat.
My photos above shows the breakfast burritos with smoked ham while the photos below is another version of the Breakfast Burritos with American Styled Sausages.
There are 2 choices of portion sizes – 8″ and 12″. Just order according to what your tummy tells you!
The wonderful think about Baja Fresh is that they don't start making your food till you order so a lot of customisation can be done when requested. I also like knowing that my food is prepared fresh on the spot.
The last burrito is the Huevos Ranchero Burrito ($4.95 for 8″, $7.95 for 12″).
The Huevos Ranchero Burrito is a classic Mexican brunch dish which comprises of melted cheese, scrambled eggs, beans, crushed corn tortilla chips and ranchero sauce, all wrapped up in a warm flour tortilla. If you are a fan of beans with eggs, this will be good for you but I personally found this a little lacklustre after sampling the yummy Grilled Chicken Caesar Salad Burrito.
To give a sweet ending to my extremely filling brunch, I had one of my favourite snacks – Churros with syrup.
These cinnamon sugar covered deep fried dough sticks are so decadent but delicious and a couple of these will help make your Sunday start a little sweeter.
Baja Fresh
9 Bras Basah Rd
Singapore 189559
Tel: 6337 7300
*****
*****
*****
*****
*****
Outfit of that day
It was a pretty simple errand running day for me as I had just returned to Singapore the day before and  just wanted to be as comfy as possible.
Top and Shorts:  Rosebullet
Bag: Chanel
Flats: Pazzion