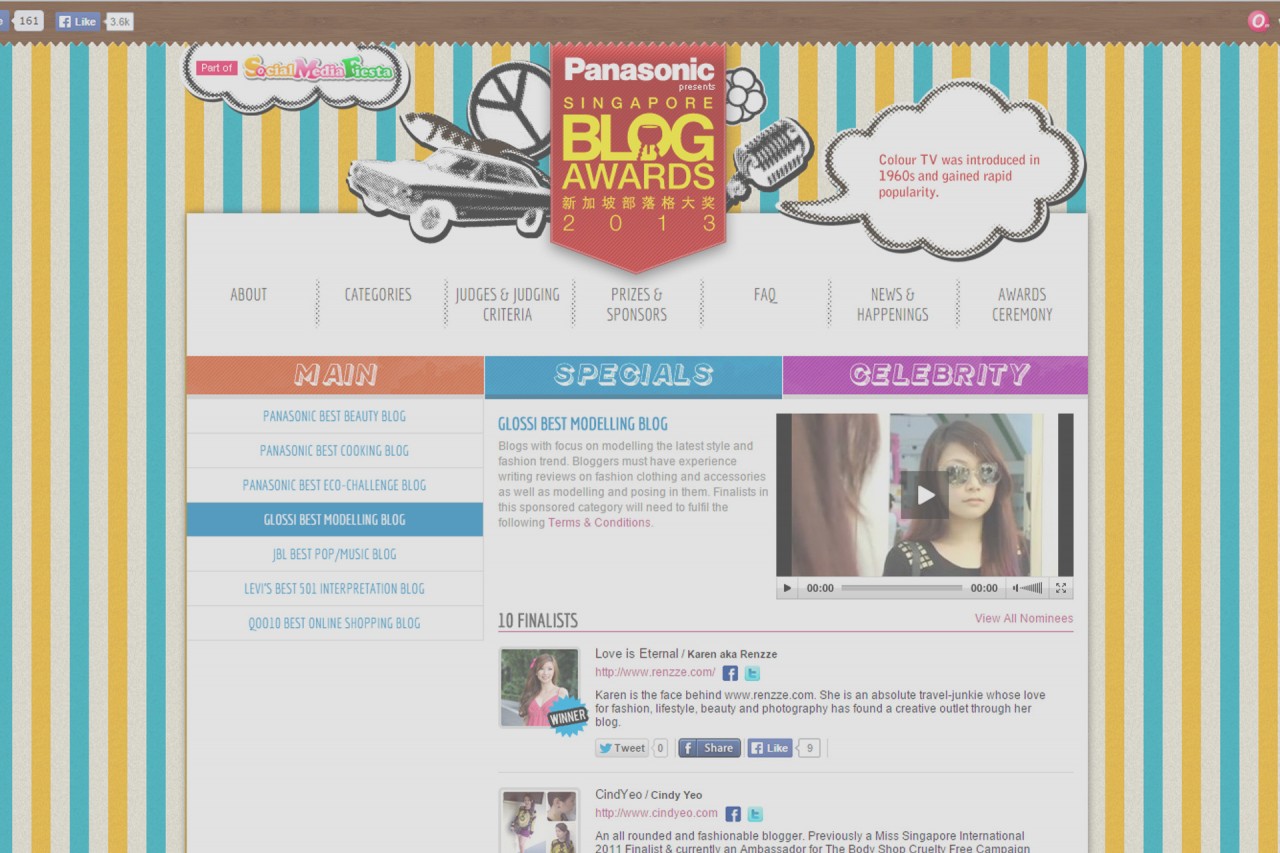 The Singapore Blog Awards finalists for the various categories were announced on Monday and considering the immediate buzz and excitement surrounding the social media industry in Singapore, I'm pretty late in expressing my joy and amazement in being selected for a finalist in a few of the categories. In my defense, I arrived into Singapore only late last night as I was on a blogging trip to Brunei sponsored by Royal Brunei Airlines. On Monday, while the results were being announced, our group of bloggers in Brunei were going on a digital detox experience and staying 100% offline. Thus explaining my delayed response and surprise at getting nominated as a finalist for 4 categories in this OMY's Singapore Blog Awards 2013.
The categories are as follows:
Best Vlog
Glossi Best Modeling Blog
Panasonic Best Beauty Blog
Panasonic Eco-Challenge Blog
Thank you everyone for reading my blog and supporting me because Renzze wouldn't have been what it is without you. I'm truly amazed that my little diary of a blog has come this far and I know I'm very blessed. I will be blogging in respect to these categories as well as my Brunei trip in the coming weeks and I hope that you'll show your support and love for me by helping me to vote for all 4 categories daily. Of course I'll appreciate  you all spreading the word around as well!
To vote, just visit sgblogawards.omy.sg to register an account and you can vote for me once every day under the 4 different categories.