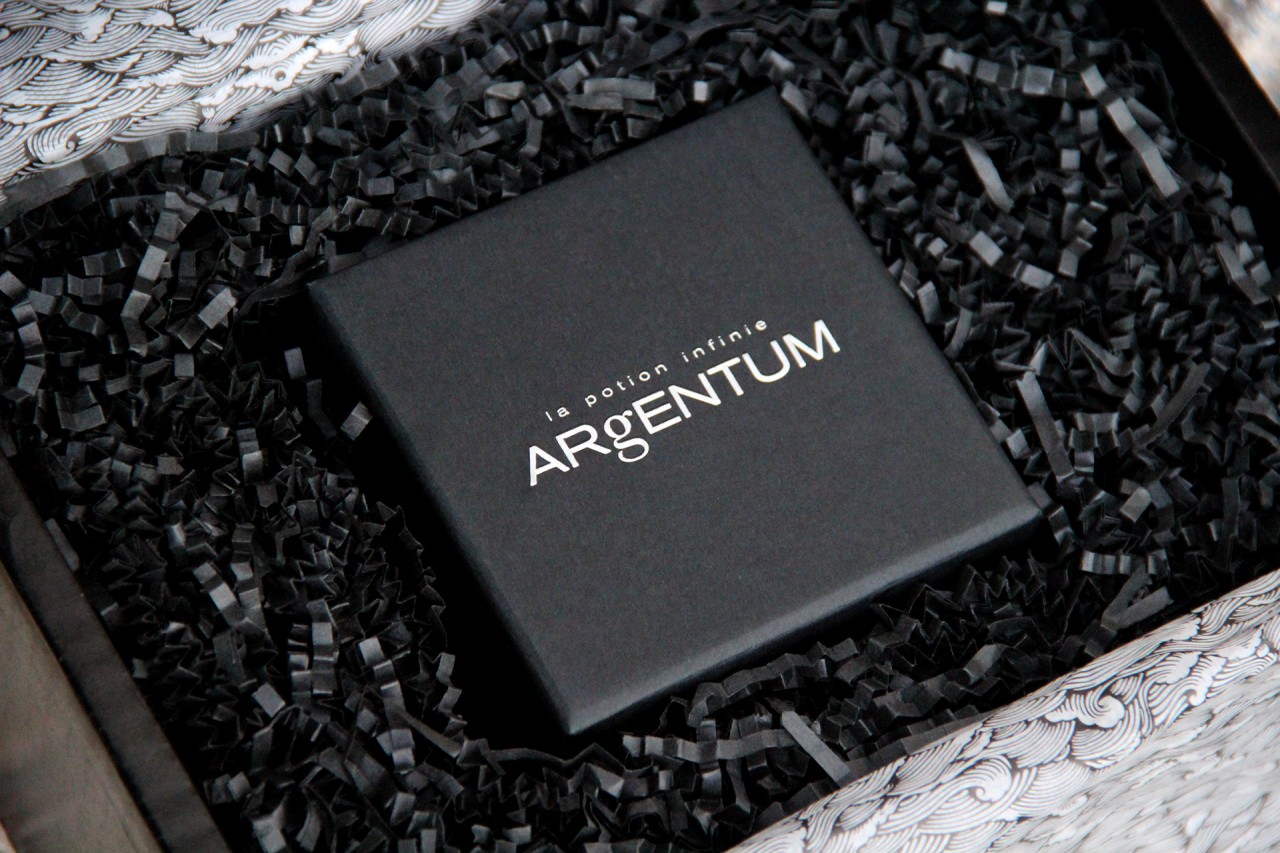 I've been testing all sorts of skincare for quite a few years now and get sent tons of beauty sets to review and experiment with on a daily basis. Some of them looks interesting enough for me to warrant a 28 days trial for me, while some of them sort of gets cast aside (especially when the ingredients looks dodgy or I get unpleasant reactions on my sensitive skin). But when I received my bottle of "la potion infinie" from ARgENTUM, I was filled with a mix bag of feelings. Good ones and curious ones.
ARgENTUM Apothecary is basically a "mysterious and magical" moisturising cream that is built around the Jungian Psychology concept of the twelve archetypes -The Creator, The Sage, The Caregiver, The Magician, The Everyman, The Ruler, The Jester, The Innocent, The Rebel, The Explorer, The Hero and lastly, The Lover. Getting your bottle of ARgENTUM la potion infinie is a little like opening your fortune cookie or getting your tarot reading sent you your mailbox. A little intriguing and a lot of anticipation.
If you are wondering, the one I got in mine was the "EVERYMAN". I'm wondering if it's more than just a coincident that it features a dog because you all know how much I love my two furkids. A quick check with the ARgENTUM Apothecary's website and I get this…
In many ways, The Everyman card really resounded with me. Even then, I didn't immediately start trying out la potion infinie as I was still testing out another range of beauty products at that time. I thought that such a luxurious cream deserved more time and attention and would be perfect for trying out during my winter holidays.
Before I tell you my personal rating on it, I think I ought to share with you the science and components that make up this mysterious and captivating cream. The science behind la potion infinie may not be as mystical as the branding but it is by no means any less dramatic or impressive. This cream is the culmination of many years of research in the field of anti-ageing and contains a revolutionary fusion of two vital ingredients, Silver Hydrosol and DNA HP.
Silver Hydrosol is the ultimate refinement and purity of the colloidal silver category. It has powerful anti-inflammatory and anti-bacterial properties, with the ability to fight free radicals and promote tissue regeneration. I have used and tried other colloidal silver products before and it clears up any inflammation or irritation on my skin immediately so it was gratifying to see this as one of the main ingredients in la potion infinie. 
The second main ingredient is DNA HP which  is a natural marine sourced ingredient, based on the work of Nobel Prize winning scientists. From what I've read, it works by trapping a toxic radical, namely hydroxyl, which is highly reactive to biomolecules such as collagen and elastin causing their oxidation and degradation. Its structure is such that it can penetrate cutaneous intercellular space, thus promoting and increasing skin hydration by carrying 10,000 times its weight in water. This is unlike any other hydration product, which simply attempts to 'trap' water in the skin.
I tested la potion infinie over a period of 52 days. I initially wanted to only try it for 28 days ( the number of days of our natural skin cycle) but I loved the texture and the firming effect so much I continued usage till I had to finally stop in order not to neglect my review of other skincare products. I totally understood the raves and the fascination that beauty and lifestyle editors had for this product. From Vogue to GQ, there were endless praises with the most common remark being "AMAZING"!
la potion infinie gives a unique but pleasant tightening effect on your skin and is suitable for all skin types. DNA HP delivers instant hydration while the caffeine works to stimulate circulation at the same time. For the best effect, cleanse your skin, then splash warm running water several times onto your face to increase circulation and relax the skin in preparation for la potion infinie's essential balance of all four elements – water, earth, fire and air.
Use the provided scoop to pick up a 20 cent sized amount and slowly dab it into your skin, tapping till it gets full absorbed. An all-in-one type type of moisturiser, feel free (in fact, you are encouraged) to use it on your eyes and neck as well. I absolutely adore the scent which gives my moisturising ritual that little extra sensory experience.
Since la potion infinie is made from 99.5% natural origins including the active ingredients, Silver Hydrosol and DNA HP;  it should be stored at room temperature (between 16˚C & 27˚C) and should not be exposed to direct heat, sunlight or any magnetic source to protect the properties of the cream. Basically I store it in a cool cupboard so that the silver Hydrosol and DNA HP will remain intact for longer and will help the scent to diffuse its entire spectrum. Once opened, the cream's optimum potency is best used within 8 months.
la potion infinie available at ARgENTUM Apothecary for £147.00 (70ml).
*****
*****
*****
*****
*****
Outfit of the day
Dress: Liz Lisa
Jacket: Chloe
Earrings: Chanel
Shoes: Pazzion