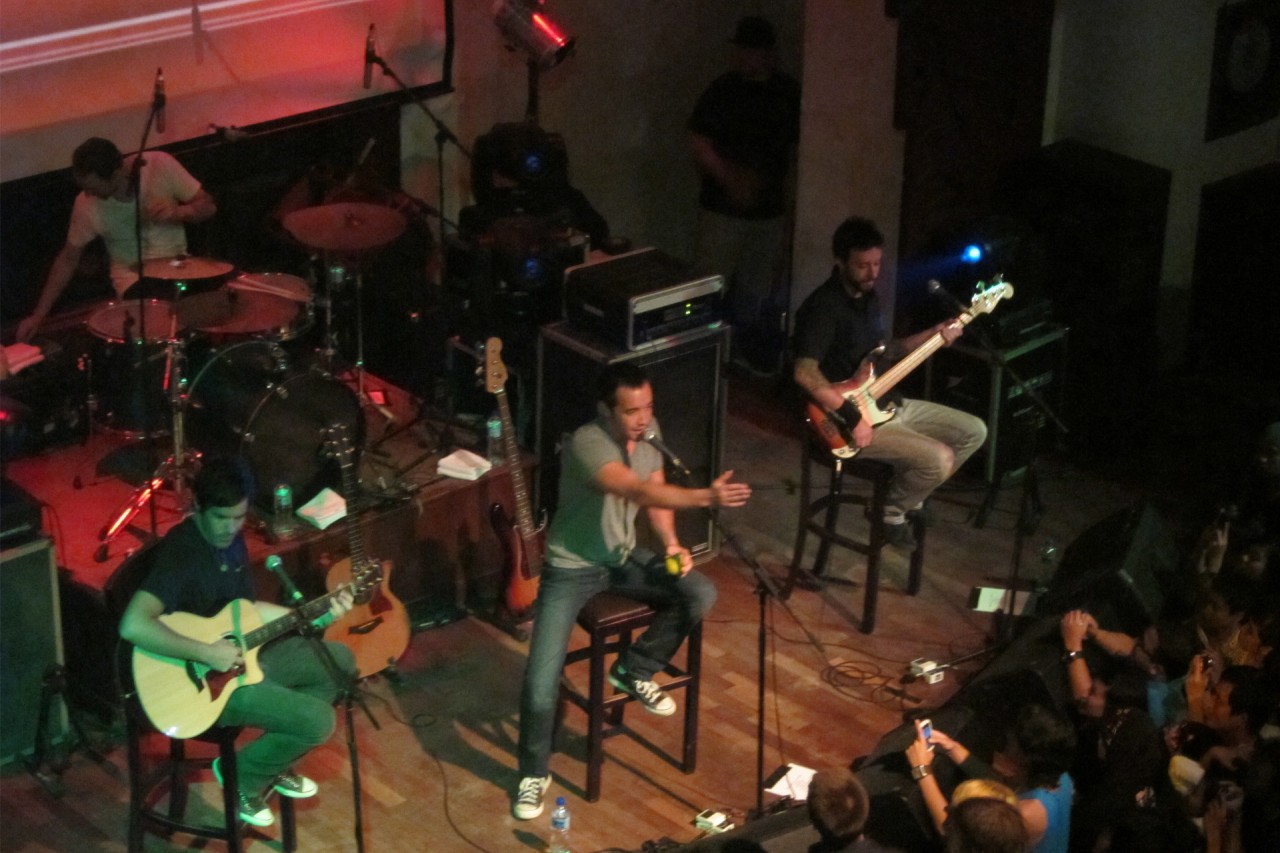 At the time these photos were taken, I had been lazing around in the private villa in  a remote part of Bali for about 7 days doing nothing and enjoying doing nothing but swim, laze, read and getting massages. It was a wonderful holiday but I was getting a little bored of the selection of food that the chef could cook.  Thus, that night we decided to take a long trip to Kuta to have dinner at the Hard Rock Cafe, Bali.
As luck would have it, we were informed that Hoobastank was to be performing that night. I guess some of the best things happen when you least expect it. We were given one of the best seats in the house over looking the stage as most of the tables were cleared away from the first floor to make space for the standing crowd.
We had a relaxing and delicious dinner as the place started to fill up rapidly. I'm glad we came early for dinner because the queue outside Hard Rock was soon getting ridiculous.
Hoobastank isn't as big a deal these days but almost 9 years back in 2004, I couldn't get their songs out of my head. I even used "The Reason" as my mobile phone ringtone for the longest time. My dogs, Louis & Emmie would perk their ears up immediately when they heard the song as they recognize that as the signal for watching their owner scramble all over the place in search of her phone. In fact, after I switched phones and changed ringtones, my dogs never got as excited about any incoming calls again.
I didn't have a very good camera with me that day but I think the blurry photos are enough to convey the atmosphere  and excitement of the crowd.
The staff there were well organized and had such wonderful service. The impromptu night out was much more than expected.
Hoobastank is a band that does live shows brilliantly.  Although their newer songs are just as good, "The Reason" has etched a space in my memories and will always be remembered fondly.