There's been a lack of updates recently as I'm preparing for my 3 weeks trip to the states in April. I'll be leaving in less than a weeks time and I have a gazillion loose ends to tie up here.
However I love my friends and readers very much and I've taken time to do up this hair post with much persuasion. My new hairdo has settled down quite a bit from the initial super curly first couple of days. Friends who have met up with me in the last 2 weeks have commented that the perm was very well done and wanted to know how what and where it was done. Whereas some of my blog readers have emailed me regarding close up pictures of my hair when let down.
So here are both the pictures and the information.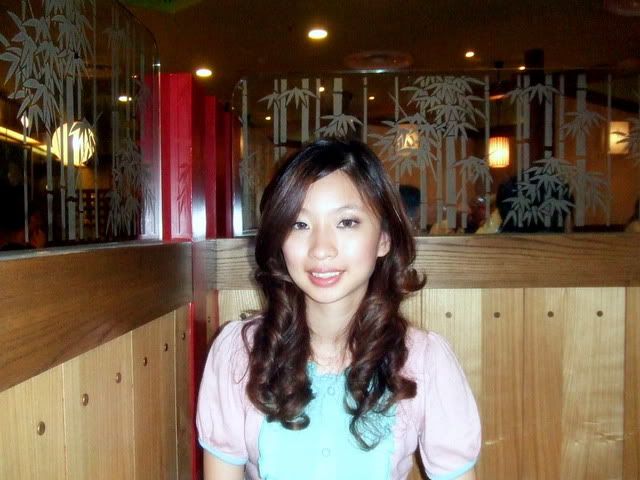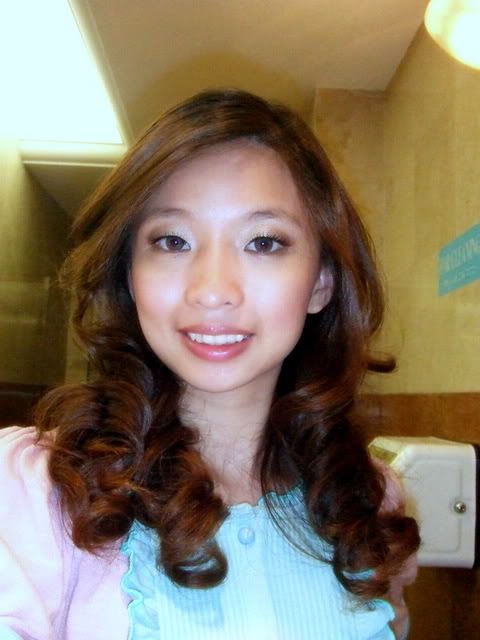 I cut and permed my hair at Maggiee and Friends International which is located at the end of Club St. It is run by 2 Japanese hair stylist. The one that did my hair is Mastsuda as he is supposedly better for perms where as the other stylist, Saito is better for straight hair. If you are a first timer… you will get 20% off… you may put Karen Ashely if asked who referred.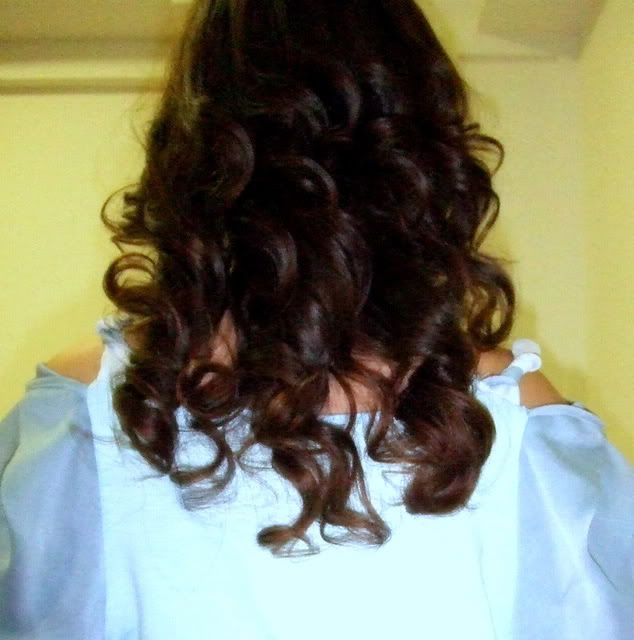 My cut and digital perm cost me about $180 after the discount. I did not color or do any treatment on my hair. The service I had there was relatively satisfying but be prepared to understand broken English with a tinge of Japanese accent while speaking to the stylist.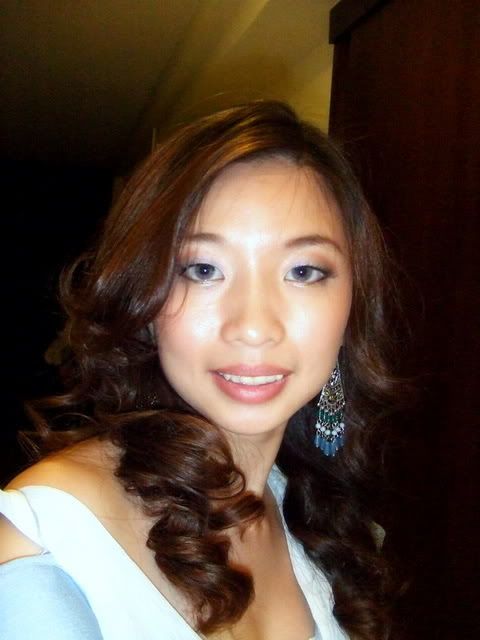 To style on a daily basis I would blow dry with a hairdryer after bathing if I have time followed by a spritz of hair spray which results in nicer curls. Or if I'm in a rush I would twirl my damp hair into 2 twisted rows after applying my Loreal Lumi oil and redken styling cream. Leave to natural dry and run my fingers through to loosen the curls when it's done. The picture below shows my hair damp and twisted.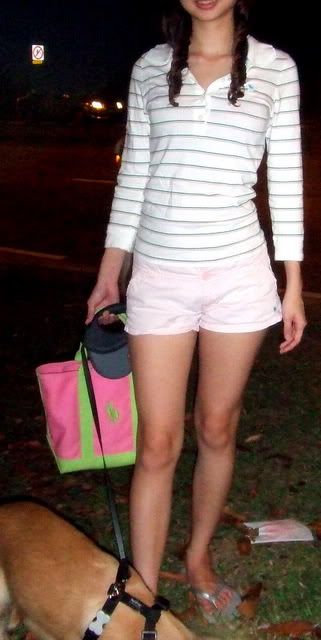 Alternatively you could always tie up you hair or put on a hair band! =)