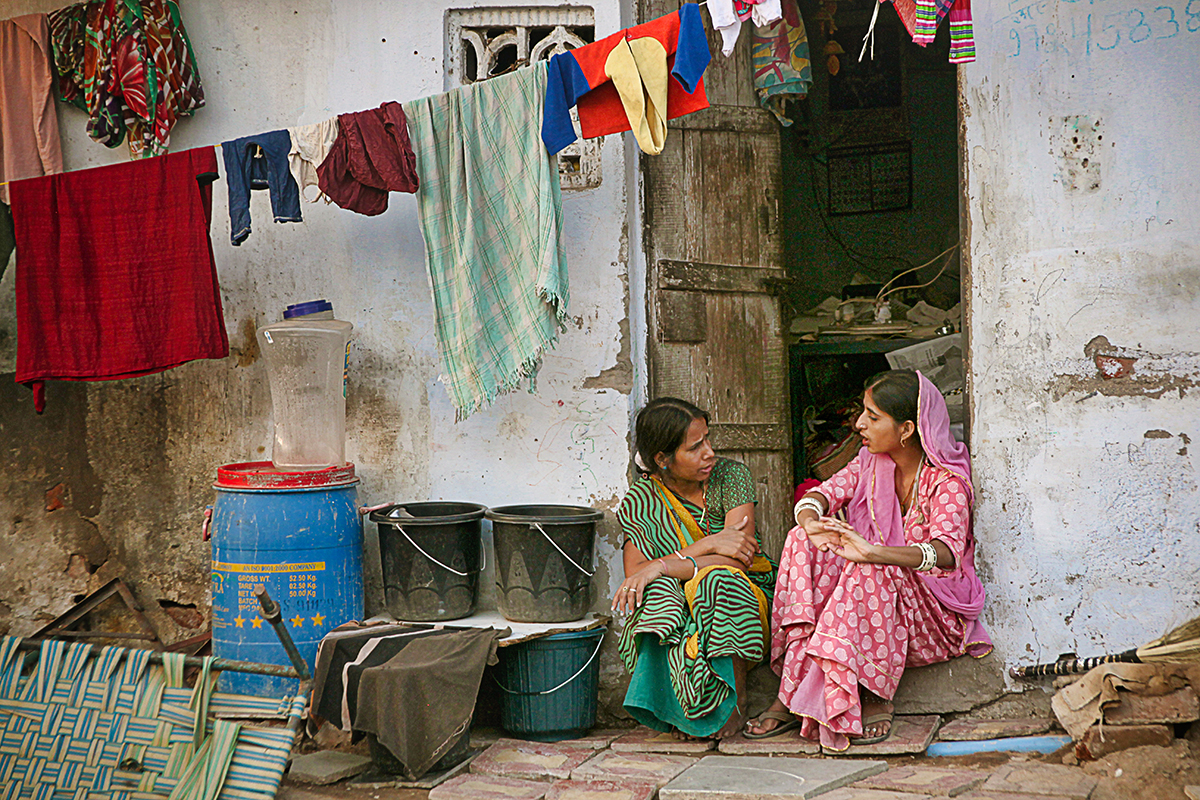 Ahmedabad
Call me ignorant, but I never heard of the Indian city of Ahmedabad till a few years ago. It is a huge major city in India which is an understatement. It is the 5th most populous city in India and has the 2nd largest stock exchange in the country.
Like most large cities in India, it is incredibly dusty, noisy and filled with traffic (both human and vehicles). Even just wandering the city can leave you overwhelmed because there is constant movement everywhere.
Unlike most cities, you see a juxtaposition of old and new worlds living harmoniously in the same space. The air is so thick; you find it a little stifling. But if you ignore the fumes from belching vehicles or the dust that whirls around you perpetually, you will slowly open your eyes to the fantastic architecture and the warmth of the people that lives here.
There is so much more to Ahmedabad and the surrounding area of Gujarat that could be covered better but here's sharing a speck of the life, people and buildings I encountered in this time.
Sarkhej Roza
Known as the "Acropolis of Ahmedabad", this was once used as a retreat of the old rulers of Ahmedabad. The Sarkhej Roza mosque and tomb complex is one of the most revered 'Roza' in Gujarat. The architecture is designed by two Persian brothers and is dedicated to Ahmed Khattu Ganj Baksh, Ahmed Shah I's spiritual adviser.
Squatters
With India's huge population, it is difficult to regulate and control slum settlements. Little squatter communities have mushroomed all over the place. This small group of squatters have made their home on a vacant plot with makeshift huts. They keep cows and sell the milk for their livelihood. I first encountered them on a previous trip when they spotted me with a camera. They love posing and getting their photos taken as much as I enjoyed taking them.
On this trip, I decided to print and surprise them with physical copies of the photographs. They were delighted to be able to keep the photos as memories and offered me freshly squeezed cows milk (which I politely declined) as a gift in return. Sometimes, it's the random encounters that leave the most profound travel memories.
Rani Ki Vav
A UNESCO heritage site, Rani Ki Vav is a beautifully designed stepwell and temple on the banks of the Saraswati River. Stepwells are uniquely intended irrigation and water storage system in India dating all the way back to 200 AD to 400 AD. As Stepwells also served as a place for social gatherings and religious ceremonies, they are usually built in or near temples to serve as the temple tanks. Rani ki vav has seven levels of stairs and holds more than 800 sculptures. Most of the relief panels are very well preserved and depict the Hindu God, Vishnu.
Sun Temple
The Sun Temple (Modhera) on the bank of the river Pushpavati is the place of worship for the Sun God, Surya. This temple is one of the lesser known attractions in India but just as beautiful. No one knows exactly when the temple was built but historians and archaeologists theorized that it is probably in the early 11th Century. The surface of the outer walls is so intricately carved and so are the many pillars in this temple. There is also a stepwell here and shouldn't be missed. A group of students were also visiting, and I hope they will continue to preserve places like these when their generation takes charge of the world.
Thank you for reading about my Ahmedabad adventures. If you would like to see more photos of India, check out my Delhi post!