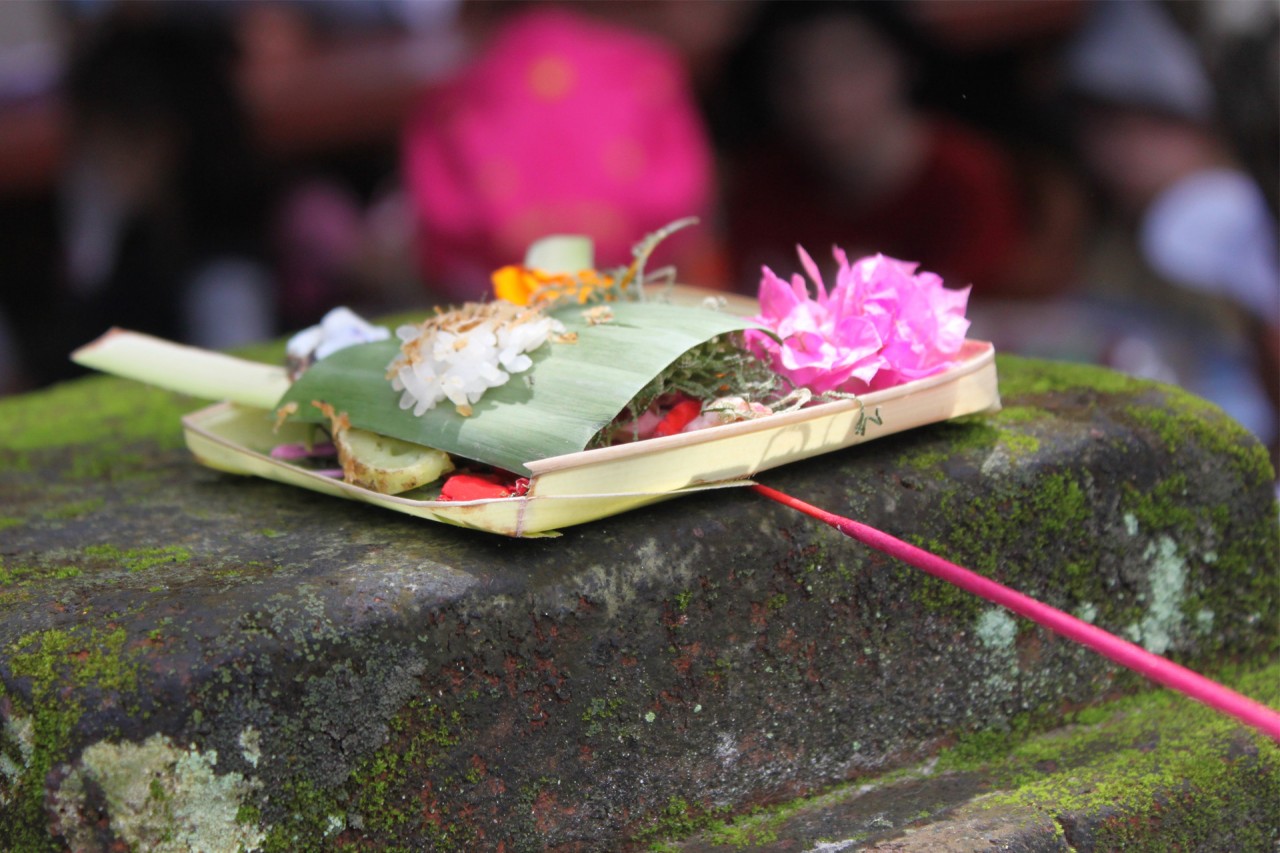 While I've been blogging about all my recent trips and exciting discoveries and events, I'll also like to spend some time blogging about some of my not so recent trips. This blog was set up years ago as a personal recording of my thoughts, actions, travels and experiences. Nothing is going to change that so here's sharing a post about a day I spent in Ubud, Bali with friends.
Although we were on separate trips, it's always fun to know that you have close friends visiting the same country you are currently touring. So we arranged to meet up whenever we could.
I spent my early morning admiring the view of the rice fields while having breakfast.
It's a great morning to start my day with. I had a lovely breakfast while I waited for my driver to come pick me up so I can meet up with my friends in the Ubud Market.
This was the landmark we picked as a meeting spot for everyone. Ubud is the cultural center of Bali and you can find a huge assortment of arts, crafts and anything of cultural significance in this town.
Ubud market is located at the corner of Jl Monkey Forest and Jl Raya Ubud. There is always constant traffic jams in this area as it's very popular with tourists.
The market found in and around a double storey building filled with stalls bursting at the seams with wood carvings, art pieces, batik, beach outfits, and all manner of other souvenirs. It doesn't take a genius to see that it's one huge tourist trap but that doesn't mean it isn't worth a look.  You can still buy as long as you are prepared to bargain your very best. Most of the prices are at least marked up  5 to 6 times so just be prepared to walk away if they can't meet your price. You'll be sure to find something similar in the next corner.
After shopping there for awhile, I noticed that the stalls on the 2nd level start with a much lower price point compared to those on the ground floor. So start shopping and bargaining from the upper floors first.
Delighted with our shopping buys, we headed to the nearby famous IBU OKA for Bali Guling.
Everyone will tell you that Ibu Oka is the best place for Babi Guling. And I used to think so when I first visited Bali as well. But after visting Bali every year for the past 10 years, I can safely say that this is really just another touristy venue.
I'm not saying that the Babi Guling here is not nice. In fact, if it is your first time in Bali and you haven't tried Babi Guling before, this is a good place as any to try some. All I'm saying is that after trying a whole bunch of places and even cooking my own Babi Guling from scratch, I've come to see that this is not the best Babi Guiling I've eaten in Bali. But for a simple lunch and with time on hand to wait for a seat among the tourist hoards, this place will suffice.
My friends really loved it though, especially Steven who basically started ordering Babi Guling pretty much whenever he could for the rest of his Bali trip.
You can give Ibu Oka Babi Guling a try the next time you are in Bali. It may not be the best in my opinion but it's certainly the most famous in Bali. It's found near the corner of the Ubud Tourist Information Center.