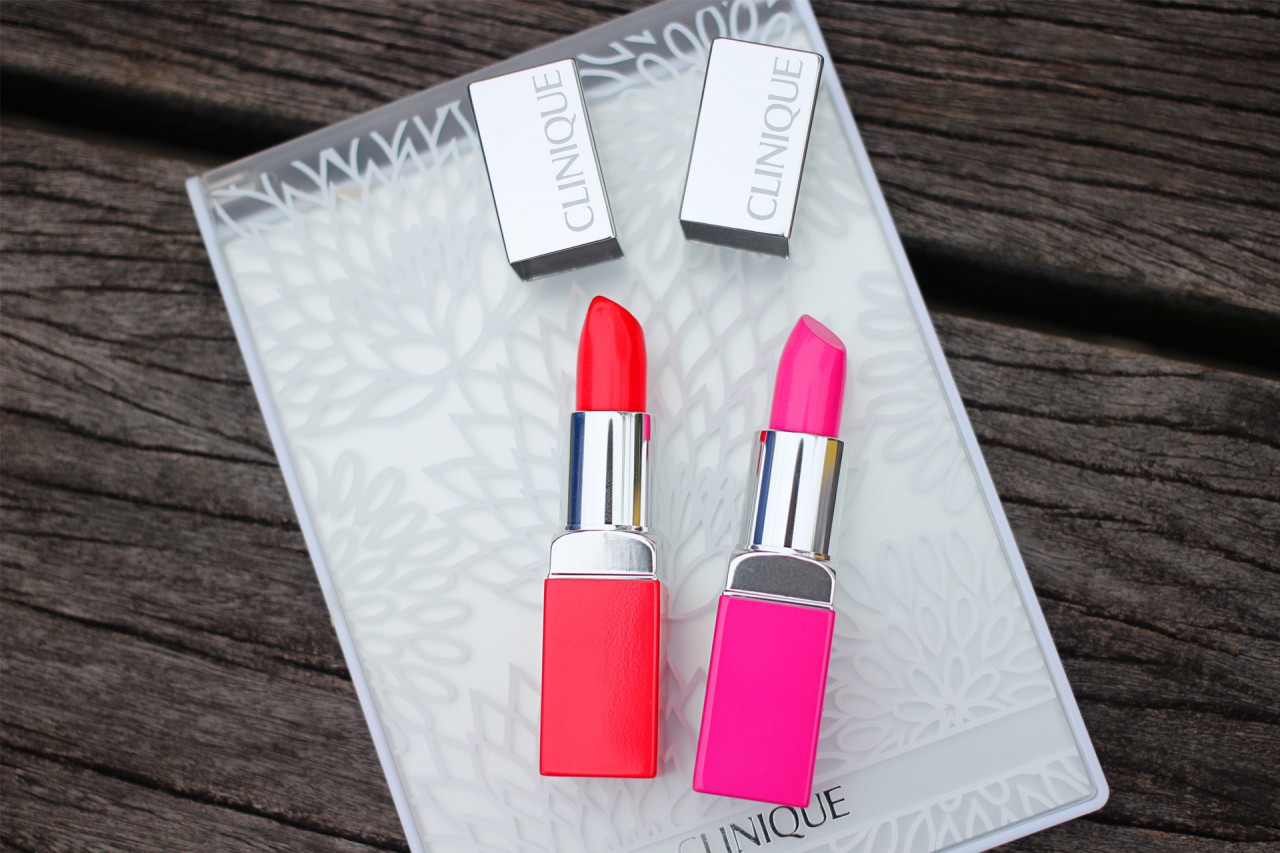 One of the fun things about keeping a blog is that I get to try different things all the time and every month I'll like to make it a point to share at least 7 finds with you so that you too get inspired to try new things. I'm a little behind on my January 2016 edition but better late than never!
1. Dr Benjamin Yim Make Up Cleanser
I had this in my stash for awhile but recently tested it out while on my last trip to Japan. This gentle milky cleanser does a great job of removing my make up (non-waterproof) so I didn't need to double cleanse. When I'm holiday, I usually try to streamline my beauty routine and I was really happy with this product.
You can find his products in his clinic
Dr Benjamin Yim Aesthetic & Laser Centre
583 Orchard Road
Forum #06-04
Singapore 238884
Tel: +65 6737 9181
2. Clinique Lip Pop and 7 day Scrub Cream
My usual makeup routine is basically sunblock and blusher and if I am feeling fancy, I'll do my eyes. These days, however, I've been experimenting more with lip colors. Clinique Lip Pop colors rich, weightless formula are so easy to wear. Their bold, saturated color instantaneously brightens up my face. To make sure my lips are in lipstick ready condition, I'll use the 7 day scrub cream (which can also be used on the rest of your face) whenever I feel that my lips are too flaky. The perfect combination.
3.Remède Spa Pedicures
Remède Spa, The Urban Spa of St Regis Singapore, exclusively offer world renowned pedicure treatments designed by foot virtuoso Bastien Gonzalez. If your feet needs pampering or if you have any foot issues, their treatments and home care products are designed just for that. Completely luxurious, the team takes manicure and pedicures to the next level. As heard from the grapevine, even middle eastern princesses have been wowed by this treatment. Check them out at http://www.remedespasingapore.com
4. LETS EAT! 《開飯啦!》 Movie
LET'S EAT! 《開飯啦!》 depicts how the head chef Dai Hung (Chapman To) and owner's daughter Rosemary (Aimee Chan) of AH YONG CAFÉ set aside their differences and embark on a quest to save the once reputable restaurant. The movie will showcase the many tantalizing aspects of Southeast Asian cuisines, do expect plenty of banter and sparks between the movie characters! The original theme song 《幸福的美味》is sang by Singapore singer-songwriter Chriz Tong 湯薇恩.
5. BeautyAsia 2016
Exclusively for Beauty Trade Professionals Only. Get up close with the latest beauty and wellness products at the 20th edition of BeautyAsia, Asia's premier beauty, spa and wellness trade exhibition from 24 to 26 February 2016 at Suntec Singapore Convention, Level 4, Halls 401 – 403, 11am to 7pm daily.  The three-day event will provide a diverse range of the latest products and technologies from around the world. Discover unique products to be showcased – from skin moisturisers containing horse fat, to spa treatments using Japanese Hinoki Cypress, visitors can also gain valuable insight into the beauty industry and current trends in the region through product demonstrations and trade talks.
 6. Asia's Largest Culinary Edutainment Studio, CULINARYON!
CULINARYON is Europe's largest edutainment culinary studio was founded in Moscow and they opened a branch in Singapore! This unique culinary playground amps up the fun and excitement in their cooking parties. Designed to exude a relaxed, just-like-home vibe, the CULINARYON cooking academy with its brick walls, wooden floors, and accents of bold purple, is perfect not just for cooking activities and cooking classes, but also for entertaining events with friends or colleagues, for creative team bonding happenings, for funny birthday parties and for fun-filled memorable kids birthday celebrations. I had fun cooking a full 3 course dinner including making pasta from scratch. I would say that it is definitely geared more towards an experiential fun activity rather than a serious cooking course. The spacious 7,000 sq ft studio, by far the largest cooking studio in Asia, can be divided into conference room and 4 event areas, each with its own cooking stations, chef table and a bar. The welcoming space is great for parties, master classes, corporate team buildings, business trainings, birthday celebrations and more. With food, drinks and even a photographer thrown into the mix, it's time to let loose and get dirty.
CULINARYON
#04-63, Tower 2, One Raffles Place, Singapore 048616
Tel: +65 3108 0385
E-mail:  welcome@culinaryon.sg
7. Hello Kitty Grace 10 Tablet
Say Hello to the new Grace 10 Light Hello Kitty Limited Edition Windows 10 tablet, now available in Singapore. Developed by E-Huge Technologies, the device is the first Sanrio-themed 2-in-1 Windows 10 tablet from the brand's WMP Character Series to launch in Singapore, and is now available at all BEST Denki retail outlets, and online store. Priced at only S$379.00, the 10.1-inch device will set the hearts of Hello Kitty fans aflutter with its unique design which also features an exclusive pastel pink Hello Kitty Pigo keyboard complementing its black frame – making the product a functional yet attractive device for fans of all ages. Users can choose to use it as a tablet, or snap the device onto the pastel pink keyboard with an etched Hello Kitty monogram to get some quick work done with a laptop experience. The keyboard also acts as a cover and a stand for the device, allowing users to decide how best to use the tablet – be it for work or for play. For the Hello Kitty fanatics, the Grace 10 Light tablet also sports a series of limited edition Hello Kitty wallpapers specially crafted for this product, as well as unique Hello Kitty icons that make the Windows 10 experience an even more personable one.
As the official retailer of the Grace 10 Light Hello Kitty Limited Edition Windows tablet, BEST Denki will be offering a fantastic deal for customers with a complimentary Microsoft Wireless Mouse 1850 included. In addition, customers can save S$20 off with every purchase of an Office 365 subscription along with the device, and customers who purchase two qualifying products are entitled to a free Sennheiser Travel Earphones worth S$119.00*. For more information, visit https://go.bestdenki.com.sg/promo/hello-kitty-tablet