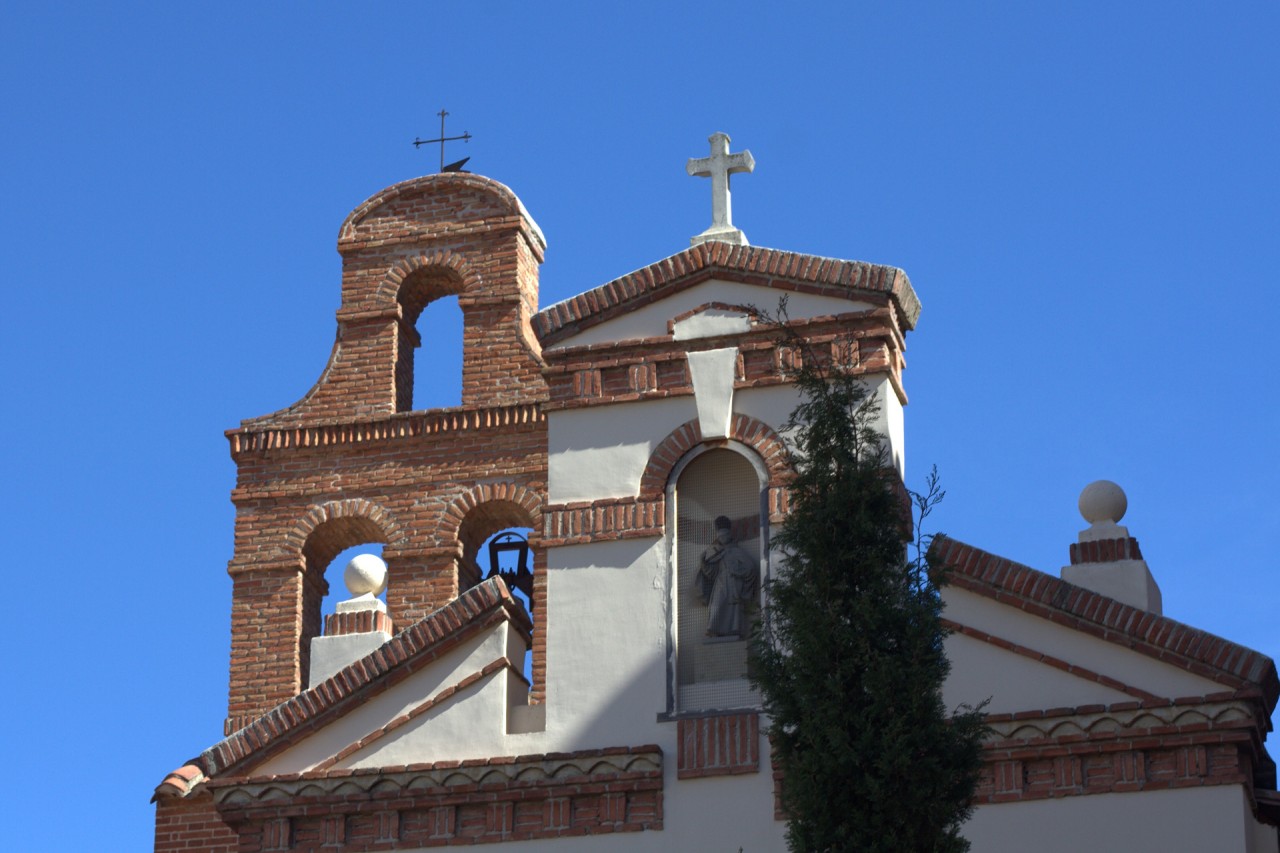 I've been traveling for the majority of 2015 and one of the most impressive destinations I've travelled to is Spain. It's a country I would re-visit again and again because there is just so much to see, wonder and learn. A beautiful country with scenic views, rich culture, impressive art and delicious food. I'll be starting to write more about my experience in Spain the following months. But first, an overview of the cities in Spain I highly recommend a visit. Each one of this city (with the exception of Madrid) is a UNESCO Heritage site!
Getting to Spain via Madrid
Madrid is the largest city in Spain and a good city for international travellers to start their exploration of Spain. There are many choices of Airlines from Singapore to Madrid. I took Thai Airways and had a short layover in Bangkok where I took the chance to grab a bite of some authentic Thai noodles, a drink of Thai iced tea and a quick Thai foot massage at the transit lounge.
1. Alcalá de Henares
Landing in Madrid, you could choose to check out Madrid first or (in my case) leave the exploration till the last stop. From Madrid, Alcalá de Henares is only 30 km northeast of the city of Madrid. Even if you choose to stay in Madrid, it's quite easy to take a day trip to Alcalá de Henares. Several trains run from Madrid to Alcalá at Atocha Station, Nuevos Ministerios and Chamartín Station (Lines C1,C2,C7). Buses leave from Madrid to Alcalá at Avenida de América (Lines 223, 227, 229). There is also a night service (Line N202). If you are going from the airport, there is a direct bus from T1 and T2 at Airport Madrid Barajas (Interurbano Line 824), 3.60 €
An UNESCO World Heritage Site, this historical university city can be easily explored on foot. There are many lovely buildings with impressive storks and their nests found in the highest towers of the most prominent buildings. The charming historic center is also the birthplace of author Miguel de Cervantes and houses the oldest "Corral de Comedias" in Europe. Read and see more photos of at my other postings here!
2. Toledo
The city that stole my breath in Spain is Toledo. The fairy tale city is a dreamland for any photography enthusiast. Toledo sits majestically above the Tagus River and now represents one of the most visited sites in all Spain.
From Madrid, Toledo is about 70 km southwest and is relatively easy to drive to using the A-42 freeway. For those who rather not drive, buses run between Toledo and Madrid's Plaza Elíptica bus station every half hour until 21:30. The trip takes about one hour and a return ticket costs €9.12. Alternatively, the AVE high-speed train takes only 33 minutes from Madrid's Atocha station to Toledo and costs €12.10 + €9.70 = €21.80 for a same day round trip. Do note that if you are going for just a day trip (which I guarantee you is not enough), you will have to specify your return time of your train at time of purchase. Be sure to arrive on time as boarding starts 30 minutes prior to departure and the gate will close 5 minutes before schedule.  You can visit the www.renfe.es website to purchase tickets or to buy direct from the ticketing office. Lastly, there is a door to door service from Madrid'S Barajas airport to Toledo, 1 to 7 passengers. It costs 70€ (1-3 passengers), 90€ (4-5 passengers) or 115 € (6-7 passengers). It's quite useful if you're travelling in a group or with luggage. Booking is available via email info@sercomplusalberche.com
Honestly, there was so much of Toledo that I fell in love with, you would have to wait for my upcoming posts of Toledo to see exactly why. However, if you could only go to one place in Toledo, you just have to visit the Cathedral which is the centrepiece of Toledo. It sits on top of the hill and looks deceptively large because most of the buildings in Toledo are shorter or placed lower on the hill. I could spend a whole day just exploring the inside of the Cathedral which had amazing gold reliefs, huge oil paintings and portraits of all of the Toledo Cardinals going back at least 500 years. The baroque Transparente, behind the main altar, is impressive to say the least. If you love art, do not miss out on the Cathedral's art gallery with works by Raphael, Rubens, Goya, Titian, and one of El Greco's major works, The Disrobing of Christ. Read my posting on Toledo for more information.
3. Ávila
Another UNESCO World Heritage City, Ávila is only 120km from Madrid. If public transport is how you want to get around, taking a train from Madrid-Chamartin station will set you back €22.80 per person for a round trip ticket.
The most impressive thing about the city of Ávila is the 11th to 14th century medieval walls that surrounds the inner city. Also known as the' Town of Stones and Saints', it is one of the towns with the highest number of Romanesque and Gothic churches (and bars and restaurants) per capita in Spain. Even though the city can be easily navigated on foot, I learnt that was a quick and fun way to see the whole city by taking a Tuk Tuk. The famous little Tuk Tuk that is more commonly seen in Bangkok has made its way to Ávila and it's the perfect vehicle for the tiny alleyways. Read my other postings on Avila here.
\
4. Salamanca
Salamanca is one of the most important university cities in Spain and supplies 16% of Spain's market for the teaching of the Spanish language. If you want to know more about the Spanish language, you are in the right city together with thousands of international students coming each year to improve their Spanish. Situated approximately 200 km of Madrid, the easiest way to get there is via the Renfe trains, Auto-res buses or by driving.
The University of Salamanca, which was founded in 1134, is the oldest university in Spain and the fourth oldest western university, but the first to be given its status by the Pope Alexander IV who gave universal validity to its degrees. With its 30,000 students, the university is, together with tourism, a primary source of income in Salamanca. The Plaza Mayor is the heart of the old city and from there, you could stroll through the University grounds before visiting the famous cathedrals. The 12th century Old Cathedral (Catedral Vieja) and the New Cathedral (Catedral Nueva), built during the 16th, 17th and 18th centuries are built next to one another and climbing on the rooftops of these cathedrals, you can get a bird's eye view of the whole city. To see more photo and learn interesting facts about Salamanca, read my other posts here.
5. Segovia
The city of Segovia is located 50 miles from Madrid and is only one hour away by bus, two hours by train (Cercanias) or thirty minutes by AVE (high speed train). If you love Cinderella like castles or Roman architecture, you'll probably love Segovia. There are 2 must see sights in Segovia. The first is the Alcazar (royal palace) that looks completely like the perfect fairy tale castles we imagine from our bedtime stories. Built on a stone peninsula between the rivers Eresma and Clamores, the Alcazar of Segovia was a favourite residence of Alfonso X the Wise and Henry I and today, it is a popular backdrop for many princess theme wedding photos.
What I was truly mesmerized with in Segovia, however, is the impressive Roman Aqueduct. Acknowledged as the most important Roman civil engineering work in Spain, it is located in Plaza del Azoguejo and has been there since the 1st or early 2nd century. Standing next to this awesome engineering feat, I can't hardly believe how the  25,000 or more granite blocks can be held together without any mortar and yet withstand the ages of time. The whole thing spans 818 meters with more than 170 arches, the highest being 29 metres high. Lots of photos and interesting places to recommend on my Segovia post here. 
6. Madrid
Making a complete circle, I'm coming back to the city of Madrid, the capital and largest city of Spain. There is just too much to see and do in Madrid and I barely had a taste of the huge city while I was there. Madrid is best known for its great cultural and artistic heritage while having one of the liveliest nightlife in the world. Like most big cities, it has a cosmopolitan vibe and is very modernized. Compared to most other European cities, it is very clean and easy to get around. In fact, they claim to have one of the best public transportation networks in the world. A single ticket costs €1.50  – €2.00; a ten trip ticket costs €12.20 / €18.30. Alternatively, you can buy unlimited travel passes as follows: 1 day (€8), 2 days (€13.40), 3 days (€17.40), 5 days (€25.50), or 7 days (€33.40). Children under the age of 4 may travel without a ticket. Children under 11 receive a 50% discount.
With Flamenco show and a trip to the home of the Real Madrid Football Club to keep me entertained, I almost didn't have time to take a breather. Food lovers can take their pick of different Spanish cuisines as Madrid brings the best of Spanish food choices to their city. Being the last stop of my trip also meant I was able to stock up on souvenirs and gifts before departing. I had a crazy time shopping at El Corte Inglés. It's Spain's largest department store, with multiple buildings and several floors and you can find almost everything. I had a field day buying some European brand names since they were cheaper to buy in Spain compared to Singapore (especially after the tax refund). For more photos and details, read my Madrid post.
This post barely scratches the surface of all the wonderful experience Spain has given me and the many things I love to share with you. I will be sharing more details of each of the city on my blog soon so look out for it! Thanks for reading.
PS – Trip was sponsored by Thai Airways and Spain Tourism Board but I reserve all opinions and will only share with you the things I think are worth sharing.