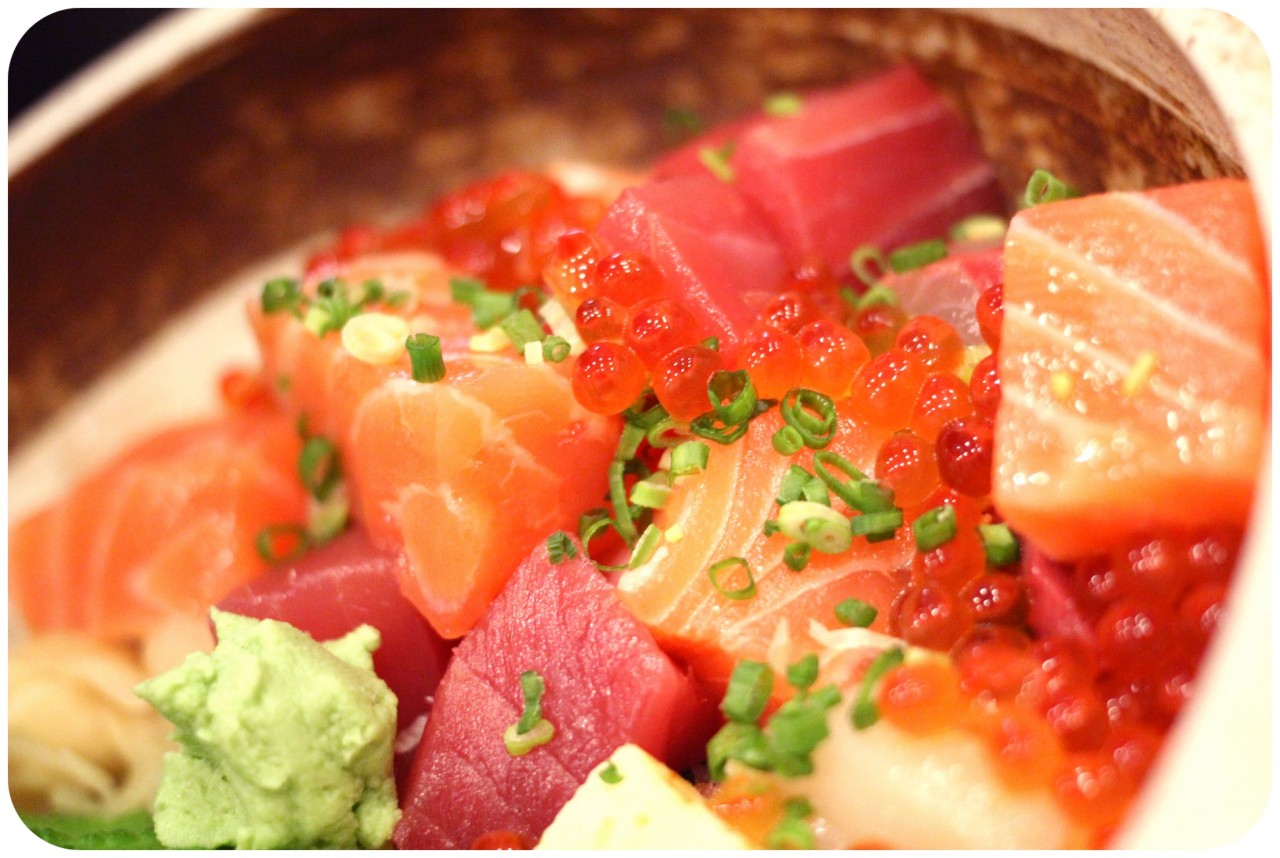 Far East Square is in the heart of the CBD and I love their heritage shophouse concept yet surprisingly I've never really had a chance to fully explore the place. Not too long ago, I went for a food trail with some fellow bloggers and I have to say that I'm amazed at the number of food choices they offer. Here are 5 food places you can consider the next time you are looking for somewhere new to try. Please beware that this is going to be an extremely long post filled with food porn and there's a special giveaway to two lucky readers (details at the end of the post).
1. SPRING JU CHUN YUAN
Address: Far East Square 130 Amoy Street #01-01, Singapore 049959
Tel: 6536 2655
The only restaurant in Singapore that exclusively serves traditional Min cuisine, Spring Ju Chun Yuan carries the remarkable legacy of the century-old Ju Chun Yuan Fuzhou restaurant; an institution in itself and a name synonymous with authentic fine Min cuisine since 1865. The only branch of this restaurant outside of China, it claims ownership as the originator of the famous "Buddha Jumps Over The Wall" dish.
Spring Ju Chun Yuan is housed in the building of the former Chui Eng Free School, established in 1854, and one of the first Chinese schools to provide free education to the poor. A fitting place for a restaurant that understands the value of preserving the Chinese traditions and heritage.
The master chef came to introduce the dishes and to answer any queries we might have.
Ju Chun Yuan Salmon Yu Sheng Platter
"Lao Yu Sheng" is a Chinese New Year tradition that is exclusively favored by Singapore and Malaysian Chinese to welcome Spring and the start of the new year with well wishes. This symbolic dish was a great way to liven the mood and start the food trail. Ju Chun Yuan's Salmon Yu Sheng Platter was very generous and fresh. Definitely worth considering having my "Chap Goh Meh" (Last day of Lunar New Year and also the Chinese Valentine's Day) dinner here with my family and friends.
Wok-fried Prawns with Chef Recipe Sauce
Deliciously fried with fresh and juicy prawns. I loved the plating of this dish.
Golden Crispy Chicken with Deep-fried Garlic & 'Hua Yan' Salt
This was one of my favourite dishes there. The chicken is crispy on the outside but the meat is not too dry.
Fuzhou Style Steamed Soon Hock Fish
Wok-fried Vegetables with Black Fungus & Gingko Nuts
Crisp and crunchy, the vegetables were simple but flavourful.
We also got a couple of dishes from part of their "Fuzhou Street Food" series. Only available until 5th March 2015, it's one way to experience the best Fuzhou has to offer without having to travel there. These little dishes would make great brunch bites too.
Pan Fried Pork Bun
Yam & Pork Cake

Red Glutinous Cake
White Glutinous Cake
Pork Skin Dumpling Soup
Peanut Soup
2. SHIN KUSHIYA
Address: #01-01, 33 Pekin Street
Tel: 6438 8991
For casual Japanese dining, you can head over the Shin Kushiya. As the name suggests, Shin Kushiya is known for their charcoal grilled skewers (Kushiyaki). Around since 2006, they have two outlets in Singapore. One in Far East Square and the other one at Vivocity. However, promotions between the two outlet are independent.
The restaurant has a seating capacity of 150 with 2 large private rooms. For diners who enjoy dining outdoors, there is additional al-fresco seating for 49 persons. We settled into one of their private rooms which was both cozy and homely.
Mini Sashimi Moriawase
We started with 5 types of Sashimi – Salmon, Maguro (Tuna), Mekajikki (Swordfish), Hamachi (Yellowtail), Amaebi (Sweet Prawn). I love the presentation of the sashimi.
Signature Kushiyaki Platter
Here were the kushiyaki we tried : Tebasaki (Chicken), Tomato Maki (with bacon wrapped around),  Sashimi-grade Sake Mentai (Salmon), Shiitake (Mushroom) and Black Angus Ribeye. They use binchō-zumi (備長炭) which is a traditional charcoal from Japan. This type of charcoal actually burns at a lower temperature than ordinary charcoal but for a longer period. It also does not release smoke or other unpleasant odours that will change the original flavours of the kushiyaki.
Drinks: Cloudy Apple Yakult, Cranberry Yakult, Citrus Pineapple Yakult, Sunny Orange Yakult
Those with a sweet tooth would like their fruit yogurt drinks. It was a hit with the kids that were dining with us that day.
Tofu Cheesecake
For desserts, we were offered the two most popular choices. Although it was not the best I've had, the Tofu Cheesecake was light and pleasant.
Crème Brulee
Creamy, thick and flavourful the Creme Brulee was just the right size. However, I would have loved it with a more burnt caramel top.
A note to family with kids, at Shin Kushiya, your child gets a very cute complimentary panda bento with every 2 dine-in adults!
3. JIN FINE DINING
Address: Amoy Hotel, 01-02 Far East Square, 74 Telok Ayer St, Singapore 048464
Tel: 6536 6258
If you want a more fancy Japanese Restaurant for an intimate night out to impress your date, I'll highly recommend JIN Fine Dining Restaurant. Every single dish I tried that day was amazing. I would be very keen to head back and try their omakase menu.
Helmed by Chef Thomas Kok who is one of Singapore pioneer sushi chefs, you know you are in good hands.
Hokkaido Snow Beef with Hokkaido Rice
I had one bite of this and I was in love. I can't say I'm not biased since I do love a good wagyu beef steak any day. The Hokkaido beef was tender, melt-in-your-mouth and flavourful. Just looking at the photo makes me salivate.
Saga Beef Amiyaki
This flavourful meat, from Saga prefecture, has a rich and sweet taste. The tender meat has fine marbling. It is considered one of the top three meats in Japan, along with Kobe and Matsuzaka. I've personally tried Kobe beef and I consider this saga beef to be a strong contender on my favourites list.
 Signature Bara Chirashi with Hokkaido Rice
This is a bowl of divine goodness filled with colors and vigor to compel both in taste and in presentation. The super fresh sashimi are sliced thickly to perfection, and I really love how there is a generous serving of ikura (salmon roe) for that extra burst of flavour.
A special mention goes out to the pearly drops of Hokkaido Rice used in both the Hokkaido Snow Beef don as well as the Hokkaido Snow Beef. It's one of the best Japanese rice I've had in awhile. I tried it on its' own and it was so tasty!
Sashimi with Truffle
Ikura Chawamushi
Another signature and must-try dish here.
Crispy Salmon Maki
Yumz! The contrasting texture of sticky rice, crisp seaweed, crunchy fish skin and soft salmon center is just gorgeous.
4. THE RUSTIC BISTRO
Address: 21 China Street, Singapore 049563
Tel: 6438 6508
Serving wallet-friendly western cuisine, The Rustic Bistro is wonderful place for friendly meetups or families. Ambience here is light and welcoming with a lovely industrial chic decor.
There is an extensive selection of choices and prices you see are nett. No service charge, no GST or any other hidden charges. What you see is what you get which makes splitting the bill among large groups of friends easy.
Here are the many dishes we tasted.
Truffle mushroom fritters
Loved the dip!
Foie Gras
This was slightly overcooked.
Smoked duck with mushroom aglio
Club sandwich
Comes with a generous serving of fries that will fill you up in no time.
Pork belly with 63 degree egg
Was happy to learn that they had a sous vide machine in the kitchen. The 63 degree celsius slow cook egg is regarded by many as the perfect temperature to  get the perfect poached egg.
Open kitchen concept means you can see your chefs working on fine tuning your food just before it is served.
Spicy tomato crabmeat pasta
Truffle fries
A definite crowd pleaser. Cute presentation and lots of cheese. Cheap and good, I would re-order this for sharing.
Laksa pasta
I liked the idea of a pasta with a local twist but I found the flavours to be too strong and overpowering in their version.
Beetroot duck salad
Braised beef cheek
Soft and succulent, the beef cheeks and mash makes for a hearty meal.
Slowed cooked salmon
Duck confit
A familiar french dish, The Rustic Bistro version does not disappoint.
I was completely stuffed by the end of my food trial at Far East Square so I was glad the last stop had a take-away concept.
5. THE TUCKER BOX LUNCH & LIVE JUICE BAR
Address: 3/4 Amoy Street #01-01 Singapore 049947
Tel: +65 6226 1738
Although the concept is for their customers to be able to do a quick take-away meal, they do offer some limited al fresco seatings just outside their shop.
Bara Chirashi
One of their most popular selections especially with the lunch time crowd.
Miso Salmon Don
Teriyaki Chicken Obento
All the meals comes with free flow of miso soup.
Side by side and run by the same owner is their Live Juice Bar.
Cartons of fresh fruits can be seen. All the yummy goodness.
If I needed lunch on the go or had to "tabao" lunch for others, I would grab Tucker Box meals and a fresh juice to go with it. Healthy and convenient. What's there not to like.
A special giveaway for my readers. Tell me "Which restaurant would you like to bring your family to dine in this weekend at Far East Square?" in the comments and 2 lucky readers will get to win a $50 dining voucher at Far East Square! Email renzze@gmail.com your answer, your name, contact number and address and stand to win!
I know this has been an incredibly long post but I hope you have more ideas on places to go for your next food hunt. Thanks for reading!