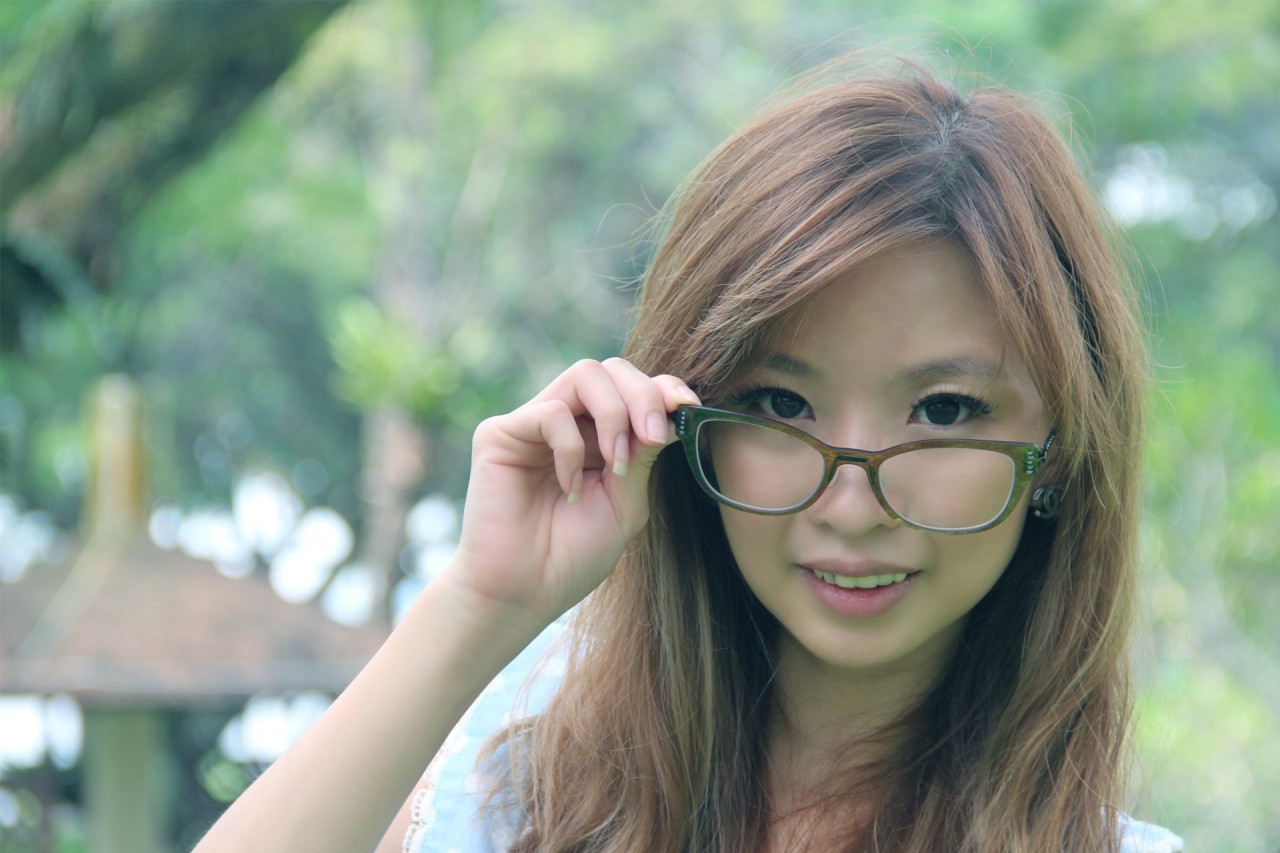 "What to wear on a date?" is one of the most written about topics and yet I see this same question reappearing on many women's magazines every year in different forms. I totally understand the feeling of opening a wardrobe full of clothes spilling out from every corner and still feel like you have no idea what you want to wear. In the spirit of sharing inspirations, I'll be showing 4 tried, tested and true outfits I wore for different dates recently.
I have been wearing my Glossi Eyewear every single day for the last 3 weeks and it's amazing how it fit so well with my date outfits as well.
First up,
Sunday Brunch Date
Nothing says romantic better than a floral dress. It's perfect for sunday brunches with your significant other especially if you are having it alfresco.
The dress I'm wearing is a vintage piece from Dustbunny Vintage. As some of you might already have known, I'm a huge fan and collecter of vintage clothing as the cut, fabrics and workmanship of the bygone eras are so much better in quality compared to the many massed produced "Made in China" clothes that were never made with the intention of letting them last forever. The additional perks of vintage clothing chances of you running into someone with the exact same dress is almost zilch and they never go out of style (cause they are classics!).
I love the fresh pastel florals, sweet heart bustier and the delicate lace trimmings at the neckline. The dress ends just above the knee so it shows enough skin but doesn't look trashy or slutty. I think this dress works well regardless whether it is your first date or your 9,999th date. In case you were wondering, this dress was worn on my 3,260th date (approximate) with the same guy. 😉
Since brunch typically lasts past noon time, my Glossi sunglasses act more than just an accessory but a necessary precaution to shield my eyes from the harsh sun. Sunglasses also protect you from skin cancers that affects the eyelids and on the skin around the eyes.
Next we have
Geek Date
Despite my girly appearance and love for pretty feminine clothes, my multi-faceted personality usually shocks most people who never got to know me better. I love adventure and am probably a lot more tomboy then my dainty dresses would lead you to believe. I'm also a closet geek/nerd (I think I have a little of both) that surfaces when I start getting excited about the newest RPG game on the market or start studying the technical tricks that I can use in my next video or when I have board game date nights or when I find obscure facts and trivia highly entertaining or debating about the pros and cons of a new tech gadget. Luckily for me, my partner is able to accept this mishmash and continues to love me for who I am.
Geeky dates usually involves playing games on the PS3, a session arguing discussing concepts, sharing new trivia/news that we read, playing board games or taking a picnic in the park so I can read novels outdoor. For my last geek date, I wore a simple polka dotted blue pinafore dress with Peter Pan collar and lace trim pockets.
I rather not wear contacts on simple dates and my Glossi prescriptive eyewear is extremely comfortable even when I wear it for long hours due to its amazing lightweight composition. I love how the practicality of the eyewear also helps to channel my geek date style.
My next date outfit is for the
Beach/Pool Date
 Although I spend a large part of my time (both work and play) in front of a computer, I love being outdoors and try to get out whenever I can. It helps that I have 2 dogs that would  "gently" remind me to got some sun even if I had overlooked it. Being able to chase adventures and hikes overseas is a hobby but a rather expensive one so when I'm in Singapore it's usually a trip to the park or a day at the beach with my partner and my dogs.
Must bring necessities to the beach are sunblock and sunglasses. The Singapore sun is so harsh and we get it all year round. Without proper sun care precautions, it's very easy to get a sunburn or gain an extra few freckles and wrinkles.
These days I'm more into one piece swimsuits rather than two piece ones. Maybe its because age has placed a slight layer of "protection" around my belly or maybe its because bikinis are too common and I want something different. I honestly feel that one piece swimsuits are more unique and doesn't have to be frumpy either. In fact, I'm looking to buy a vintage inspired one-piece swimwear in the style of the late 1950s pin up girls. I saw a gorgeous one at Juicy Couture a couple of seasons ago but it was out of my size.
For my last beach date, I wore a green monokini and matched it with an A&F skirt that I had since I was 18. These short skirts are not exactly age appropriate for me anymore and have been relegated to only being used as coverups for swimwear at the beach or pool.
Lastly,
Special Occasion Dinner Date
My dates tend to be simple and casual but every once in awhile, there's that special occasion that justifies an occasional splurge and your date brings you somewhere fancy.
Usually the perfect special occasion starts somewhere where I can see the sunset while I'm having pre-dinner drinks to unwind and relax. Then after we'll proceed to the main event and finish really late with maybe more drinks for him and more desserts for me.
If it's a surprise location, wearing a LBD is a safe bet as you can dress it up or down using accessories. In my last special occasion date night however, I was pre-informed of the itinerary and decided to go for this black lace over nude cocktail dress. I love the extra tulle and flair at the bottom of the dress and it made me feel like a princess without being overly sweet or OTT.
Late afternoon is one of the most irritating time to drive or be in the passenger seat of a car if you are stuck in peak hour traffic and have the strong rays of the setting sun shining directly in your eyes. Thankfully the Glossi sunglasses were with me and I didn't have to squint the whole journey to our dinner destination.
I hope that by sharing these date outfits, you'll get the inspiration for your next date outfit as well. I am still keeping  to my personal challenge of wearing my Glossi Eyewear every single day for a month and even though I didn't take an outfit photo with the eyewear every single day, I do have some that I can share with you in the coming posts. It's amazing how the 2 Glossi eyewear I have are able to be worn with all my different daily outfits be it for stylish work formal, cute weekend casual or glamourous outfit styles.
Please continue to vote daily for me for the Singapore Blog Awards 2013. I'm in the running for Best Vlog, Glossi Best Modelling Blog, Panasonic Best Beauty Blog and Panasonic Eco-Friendly Blog.