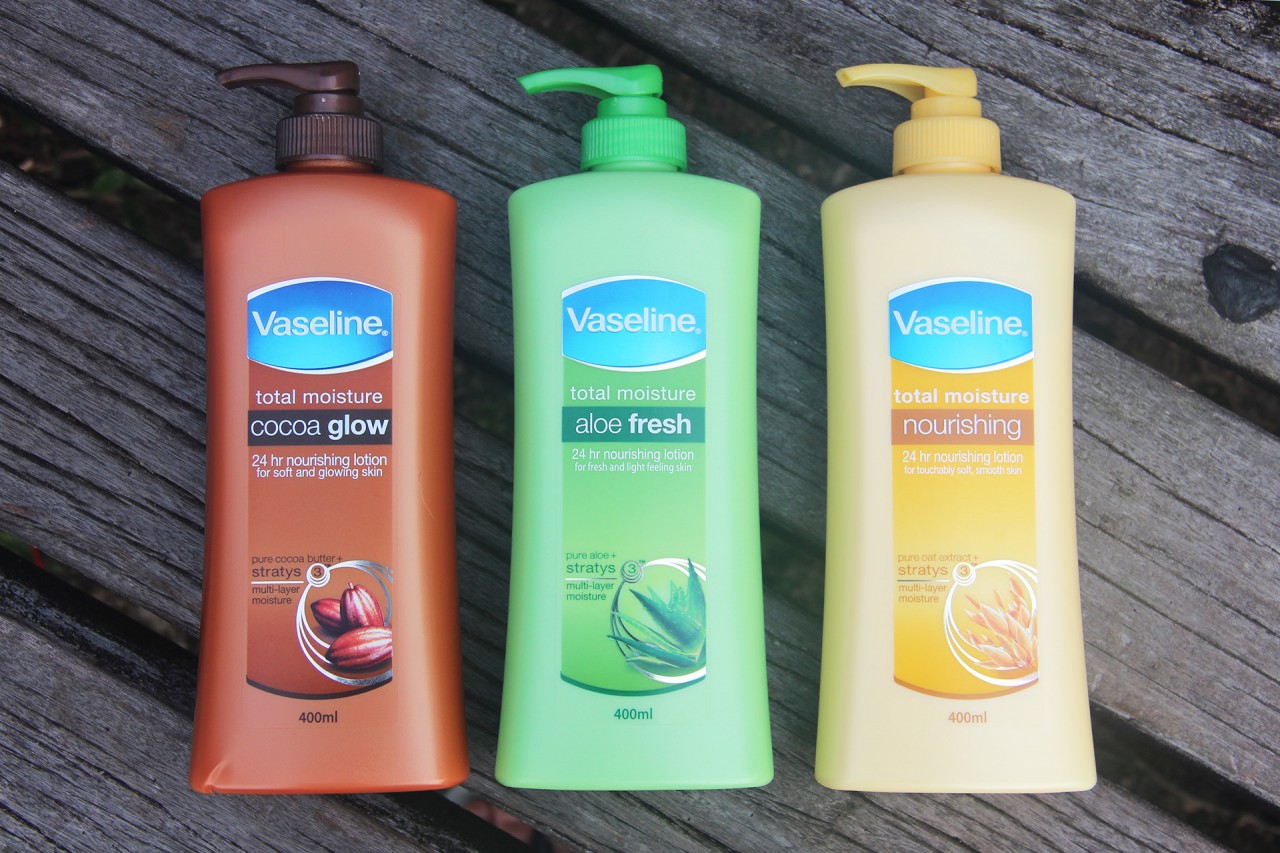 I have been plagued with dry skin for the last couple of years and I suspect that my constant travelling to dry and cold climates was simply making it worse. Recently, I had the opportunity to attend Vaseline Skin Health Workshop to learn from the experts, Guest Dermatologist Speaker, Dr. K.V.Ratnam of Ratnam's Allergy & Skin Centre and Vaseline Research & Development Manager John Goh, on how to better take care and heal my dry skin with Vaseline. 
It was a very informative talk (especially since the Vaseline has 144 years of research knowledge in skin health) and even though I had done my own homework in understanding dry skin previously, I still walked away with even more knowledge on how to tackle this tricky issue. I'll like to share some of these tips with you today so that you too can work towards healing your dry skin.
 1.  Dry skin occurs when skin doesn't retain sufficient moisture. This can happen as a result of frequent washing, use of harsh soaps, ageing, or certain medical conditions. Try to avoid washing too often and use gentle soaps to avoid further irritation.
 2. Try to limit your bathing time to 5- 10 mins and when possible, avoid bathing in hot water. If cold showers are not your thing, you can always opt for lukewarm showers.
 3. After showering, pat dry with a towel instead of rubbing. This will help to reduce any damage to dry skin.
4. The best time to apply moisturiser is within 3 minutes after you have showered or bathed! The skin is stripped of its natural oils and the moisturiser will help fill in the dry spaces and seal in the moisture.
 5. For those of you who travel frequently, dry skin can also be a result of being in cold dry climates.  Use a heavy-duty moisturiser such as Vaseline Cocoa Butter or petroleum jelly for trips like these. You can also consider using a humidifier in your room.
6. Dry skin can cause itchiness. When this happens, do not scratch it! Apply more moisturiser to control the itch or try using cold compress. 
7. Use different types of moisturisers for different parts of your body. Your face may require a light water based moisturiser compared to the drier parts of your body such as your legs or elbow.
 8. Drier skin tend to be more pigmented so on beach holidays or when you are out in the sun, don't forget to put both moisturisers and sunscreen.
9. Skin moisturisers, which rehydrate the top layer of skin cells and seal in the moisture, are the first step in combating dry skin. There are many types of moisturisers in the market. Some contain occlusives, which help attract moisture on the top layer of the skin while others contain humectants, which sinks deep in to smooth skin by filling in the spaces between skin cells. Just be aware that the higher the level of occlusives and humectants, the more sticky and greasy the skin will be.
10. The most important tip I took home that day is that moisturising is a long-term commitment. As long as you do it consistently, you can keep dry skin at bay. There are no quick fix or temporary measures to combat dry skin.
Other than these 10 tips, I would also like to share with you my experience with Vaseline Stratys-3 Innovation. These series of Vaseline moisturisers contain the patented technology to suspend moisture across all layers of your skin epidermis. It is the biggest breakthrough in moisturising technology in the last 10 years as they contain high levels of occlusive and humectants; yet manage to give a light non-sticky feeling. 
During the event, we got to do a real life test on our skin using Vaseline Total Moisture and Brand X. I can't reveal what Brand X is but I can assure you that it is a widely popular moisturiser in the market.
After applying the 2 moisturisers on separate arms and making sure that it was well absorbed, I place 2 blotter papers on each of my arms. As the photo shows (though not as clearly as it was in real life), Brand X blotter paper is a lot more greasy then Vaseline. In fact, when I did the experiment, the blotter paper on the arm with Brand X was stuck to my arm while the blotter paper on the arm with Vaseline refuse to adhere and kept sliding off.
Personally I really love the fragrance of the Vaseline moisturiser and how easily it is absorbed into my skin.  More importantly, a quick hydration skin test shows that the reading on my forearm, which only had 24.9% moisture level, immediately rose up to a staggering 73.8% moisture level after applying Vaseline Total Moisture!
The Vaseline moisturisers with Stratys-3 technology come in 3 formulas. 
Those with combination skin should opt for Vaseline Total Moisture Nourishing with pure oat extract (yellow bottle). 
Those with oily skin can go for Vaseline Total Moisture Aloe fresh which contains pure aloe (green bottle). 
Finally for those who are like me and have very dry skin, you should try the Vaseline Total Moisture Cocoa Butter (brown bottle). 
Hopefully, as I put Vaseline and these tips to good use in the coming months, I'll be able to see my skin improve tremendously.
Thanks for reading,