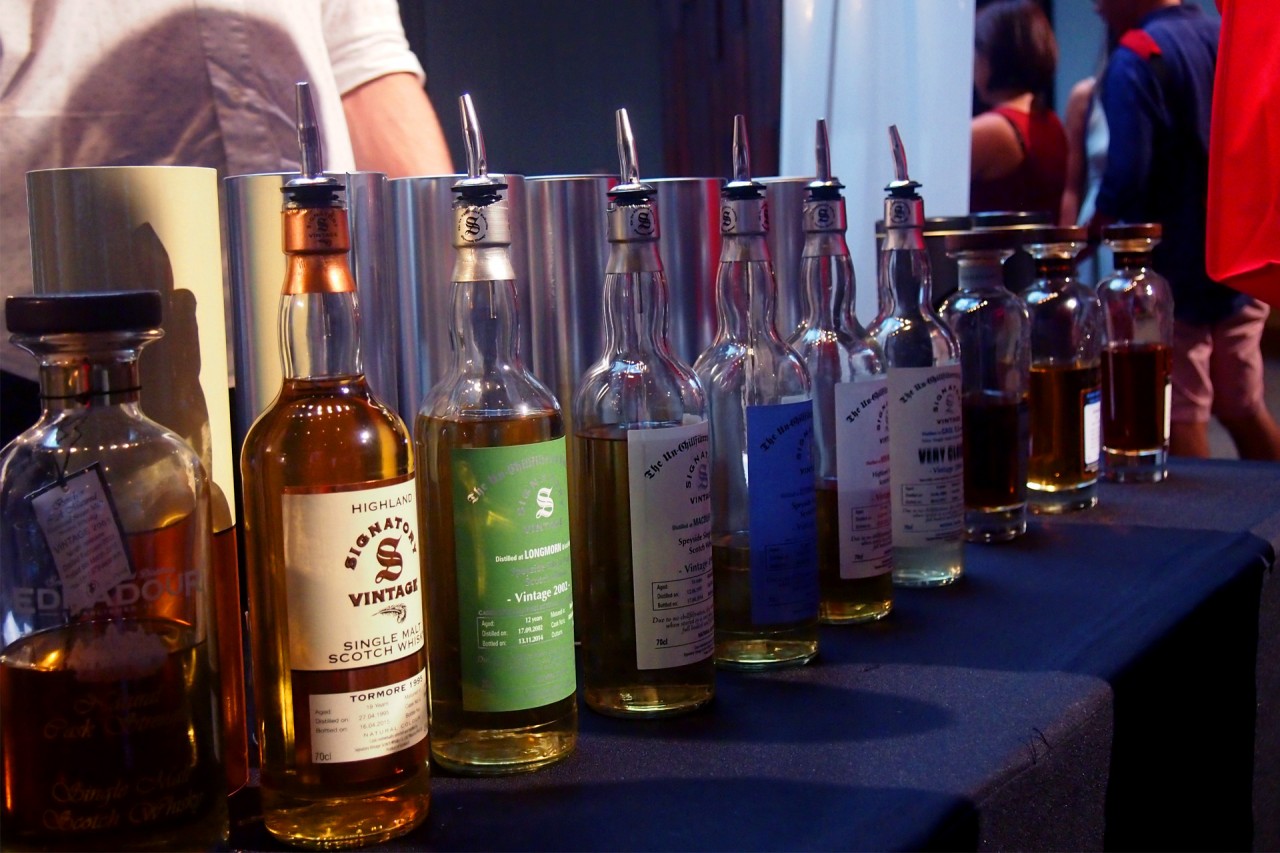 Ouyang Liang Sheng reporting for Renzze.com
I was given the opportunity to attend Whisky Live Singapore 2015 and I took it up without hesitation, the event was held at The Capella Hotel Singapore and was organised by La Maison Du Whisky Singapore. I am by no means an expert on whisky or spirits but I have always had an interest in the flavours that alcohol can provide and so I asked along a friend of mine, Brian, who works at a bar/restaurant here in Singapore whom I consider to be much more knowledgeable than I am regarding liquor to guide me along.
We attended the event on a Sunday the 29th of November, the second day of the event and we arrived in the afternoon after lunch. The event, held at the grand ballroom of The Capella, is by no means cramp for an event of this size and as such, we had no difficulty in getting started with our first and subsequent whiskies. There was no overwhelming crowd with brand ambassadors of exhibiting companies able to have casual conversations with attendees who were interested to know not just about their brand but also whisky and spirits in general. I found this to be great, people don't attend these events simply to try out the products on offer, they are also there to find out more about what they are buying and about the company they are buying it from. It is a great opportunity for companies to establish rapport with their customers and the community. We were able to speak to brand ambassadors to gain a deeper understanding of their company, what they stood for, and even learned new methods to appreciate whisky.
To that end exhibitors were generous and had their full range of products with some including next year's releases for people to sample. This was not limited to just whisky. In a separate room, there were spirits which included rum, absinthe, gin, and various liqueurs. There was so much to try and I tried as much as I could with Brian leading the way as to what were things that had to be tried. As much as I wanted to, I could not try everything.
Some of the highlights would be the Bruichladdich Octomore, Glendronach 18 Years and independently bottled cask strength whiskies by Signatory from Bunnahabhain, Ledaig, and Bowmore. Dodd's Gin, and Habitation Velier Foursquare Rum were some of the spirits that really surprised me with their depth of flavour and that if not for this event I would not have known about.
Overall, I would say the event was fantastic for the short time that I joined in for. The atmosphere and culture that has been cultivated is something I felt very comfortable in with the focus well and truly on whisky. If given another opportunity to attend, it would be difficult for me to say no and I would have no issues recommending it to friends interested in whisky and other fine spirits.
I would like to thank Renzze and La Maison Du Whisky for the opportunity of experiencing Whisky Live Singapore 2015 and to Brian for help in guiding me along and in writing this article.