At the airport – white mng Lycra polo tee with aberkids blue pleated skirt and a black dano sweater.

Thailand – Pink smock abercrombie dress with white smock lace tube and flower brooch.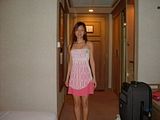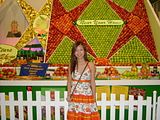 Thailand – Blue embellished abercrombie spag top and blue abercrombie chiffon silk skirt.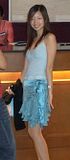 Thailand – pink embellished abercrombie spag to and pink abercrombie ruffled mini.