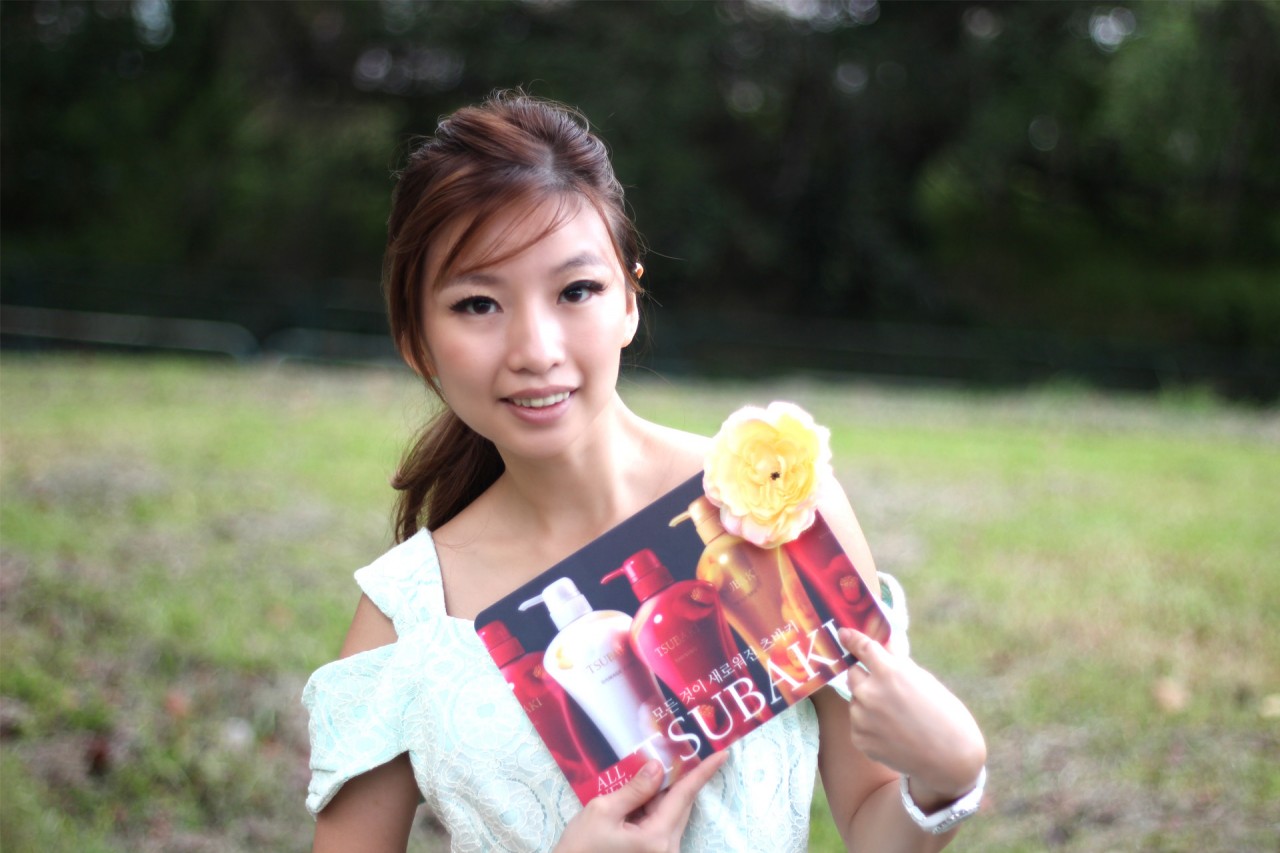 I'm sure most of you have heard of Tsubaki Hair Range under the Shiseido Group. This hair care series is very popular and exclusively available at Watsons, my favorite personal care store.
Tsubaki means camellia in Japanese and naturally camellia is one of the key ingredients in the Tsubaki range of hair care. I've long advocated the use of Camilla oil for hair conditioning and even recommended Tsubaki about 2 years back. This brand is specially formulated for the Asian hair and the sheer volume of sales since its debut (270 million) is a testament to its effectiveness.
Shiseido is not one to rest on their laurels and they found out that their customers haircare preference changes after every 2-3 years.
Looking at the table above, you can see that natural lightness has gone up in preference and priority for their asian consumers. As such, they have developed new formulations for all their Tsubaki hair ranges. They currently have 3 ranges of hair care – Shining (Red), Damage Care (White) and Head Spa (Gold). I have tried both the Shining and Damage Care ranges previously so this time, I decided to try the Tsubaki Head Spa Range.
The New Tsubaki formula for all 3 ranges contains Arginine (a Melanin hole repair ingredient), a UV protective ingredient (to cut daily UV radiation which causes hair melanin and protein to be lost, and to protect hair from UV damage) and Selected Camellia Oil for greater shine and elasticity of the hair. In the Head Spa range that I was about to try, it focuses on the scalp as a healthy scalp will lead to beautiful resilient hair. Since this range is also the "lightest" of the 3, I was hoping it would create more volume for my hair as well.
This my my before photo. My hair is colored and my scalp is a little dry.
Other than the main ingredients found throughout the 3 different Tsubaki hair range, the head spa range has camellia flower leaf extract (an anti-inflammatory agent) and Camellia Flower Essence (a hair moisturizing agent). Together, they help prevent scalp inflammation, which may cause newly grown hair to lack firmness/elasticity, and promote scalp health for the growth of firm/supple hair.
The Essential oil blend moisturizes the scalp, making it more supple and promoting scalp health. It contains sage, ginger, rosehip, thyme, sorbitol. The range is furthered enhanced with scents of honey and tropical flowers, a woody note, and an overall warmth which smells relaxing and pleasant! As an added bonus, I had an awesome head massage by the Shiseido hair stylist!
Although I had the luxury of having a hair wash and blow by Shiseido professional hair stylist, I know that by using the same Tsubaki products, I'll be able to enjoy the same results at home.
My hair was shinier, filled with volume, and more importantly, the Tsubaki Head Spa range was really good for my scalp. This range is really light and doesn't weigh down my fine hair at all.
I had a great time getting pampered and fed while getting to know one of my favorite brands better and catching up with fellow blogger friends.
I love the natural lightness of my hair as well as the new Tsubaki packaging. In this coming month I'll be continuing to use Tsubaki Head Spa range and maybe even write a followup post on the Watsons Beauty Playground as well.
Tsubaki hair range is available at at Watsons stores and here are the prices:
Shining:
Shampoo (550ml) – S$17.90
Conditioner (220ml) – S$8.90
Conditioner (550ml) – S$17.90
Treatment – S$15.90
Hair Mask – S$19.90
Damage Care:
Shampoo (550ml) – S$18.90
Conditioner (220ml) – S$9.90
Conditioner (550ml) – S$18.90
Treatment – S$16.90
Hair Mask – S$21.90
Head Spa:
Shampoo (550ml) – S$19.90
Conditioner (550ml) – S$19.90
Extra Cleansing – S$15.90
Mask – S$22.90