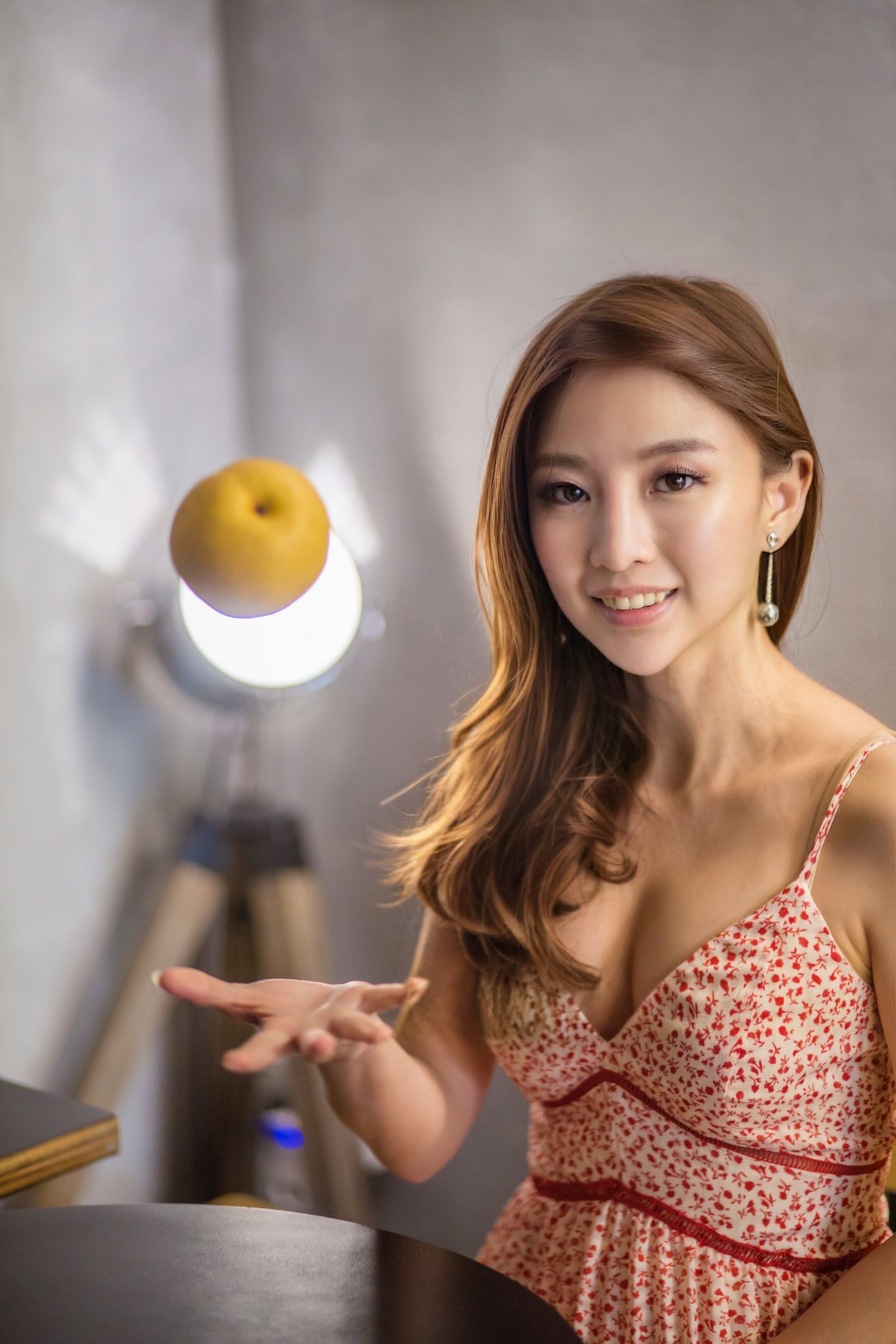 Singaporeans love food. Even though we live in a little country island that has hardly any local produce, we love discovering new food internationally and bringing them to our country. Brought up in the little red dot, I'm no different. It is on this basis that I attended "The Taste of Joy from Taiwan" where the Taiwan External Trade Development Council (TAITRA) organised an event to share new Taiwan products that are not yet available in Singapore. I've travelled to Taiwan several times and can attest to their plethora of choices when it comes to food. Other than being producers of food, they are constantly innovating to come up with the best ways to showcase their food. There were so many brands and food that day, but these caught my attention.
Taiwan Sinshih District Farmers' Association
I learn something new every day, and that day, I discovered that edamame is called "Taiwan's green gold" because it creates nearly 76 million US dollars one year in the export market of Taiwan.  Even though I usually associate edamame more to Japan,  a large portion of the edamame we see or eat in Japan comes from Taiwan. Other than Japan, Taiwan also exports their edamame to other 24 countries such as the United States and Canada.
Edamame is a type of vegetable soybean that contains twice the amount of protein of meat, four times that of eggs and 12 times that of milk. Edamame is also rich in minerals, vitamins and dietary fibres. The nutritious ingredients can be absorbed by the human body quickly. This is a fantastic way for vegetarians or vegans (or gym rats) to get their protein requirement for their diet easily. Sinshih Farmers' Association products have won the honour of " top 100 premium Agricultural products of Farmers' & Fishermen's Association in Taiwan" continuously. Their most classic product, frozen edamame pods, has won the honour eight years already. They don't just produce edamame, but they have created a variety of edamame related products by combining the edamame with other ingredients. The edamame in a pastry form makes it easier for you to snack on a portion of healthy protein-rich food throughout the day. Edamame pastry is made of "tea bean" which is a breed of edamame full of taro flavour. Another interesting product is Edamame furikake. It is a vegan, non-fried, preservative and monosodium glutamate free product. You can add the edamame furikake as topping for your rice or add them to make tasty onigiri or sushi. They are so creative; they even have edamame ice-cream!
Taiwan Hsinchu City Farmers' Association
In Asia, rice and noodles are the primary staple food in our diet. With this basic ingredient, a million variety of delicious dishes can be produced.
Nan Shing TW Company worked together with Hsinchu City Farmers' Association to promote Hsinchu's famous product, bee hoon. They incorporate their traditional skills and knowledge with modern equipment to manufacture bee hoon. The bee hoon is made with 100% Indica rice using cold grinding technology to preserve the great taste. The instant bee hoon cooks very fast and is low in calories.
Taiwan Dongshi Grain Production Cooperative
I'm a nut lover, and Dongshi Grain Production Cooperative main product is peanuts. It is a family business and currently in the hands of the third-generation. The current owner used to be a graphic designer but was asked to take over his family's business. As such, he decided to inject his personality into the brand with several cute illustrations and revamping the packaging. There are so many choices of flavours, and I like the spicy peanuts.
Taiwan Anyong Group
As a semi-conductor company, they came up with the technology to freeze food and yet retain the freshness in taste and texture. Initially, they worked with Ding Tai Fung and proved that using their technology, the famous xiao long bao tastes exactly the same even after freezing for three days. They wanted to market that technology but ended up as F & B manufacturers themselves after the director decided to freeze and export fishes such as giant grouper, barramundi, milkfish, and Japanese sea perch farmed in Taiwan. Anyong Group processing plant not only automated the aquatic production lines but also won several international certificates, including FSSC 22000, HACCP and HALAL. In addition, the processing plant has the largest Cells Alive System (CAS) freezing warehouse in Asia (one at -25°C and another one at -50°C), the 3rd largest in the world. The technology to preserve freshness is called The Cells Alive System (CAS). It uses electromagnetic fields and mechanical vibrations to make the water clusters vibrate and prevent ice crystal formation that destroys food texture. Without using any chemical additives, CAS prevents tissue destruction. Food thus processed tastes like freshly harvested after being defrosted.
Anyong Santé Premium-Silver Perch Essence is made of barramundi. The fish is first frozen with Cells Alive System (CAS) of Anyong Biotechnology at a low temperature, and then deep-processed by Anyong Group. High-pressure extraction technology was applied to shorten the production process so to improve nutrient retention, and high-pressure treatment was applied to extract amino acid  ( a small molecule ) so that nutrients can be absorbed more easily. Tests have shown that Santé Premium-Silver Perch Essence has 18 kinds of amino acids and collagen, providing good nutritional supplements. It is especially suitable for pregnant mothers who require sufficient nutrition during pregnancy and postnatal nourishing, or patients who are recovering from an operation and need more nutrition from a natural source. At the same time, it is also suitable for daily health care of adults, school-age children and the elderly.
Taiwan Taichung Shigang District Farmers Association
The oriental pears selected by the Shigang District Farmers' Association won the government's domestically-made excellent brand fruit certification in 1999, and it was named as the golden pearl pear, representing the golden symbol. Each pear has a perfectly round shape and weighs between 400 to 600g.
It was fun hearing all the real stories behind the Taiwan food produce and to know that each one is trying their best-using technology to make the best food product. I hope that we will see these brands in our local supermarkets and stores in time.