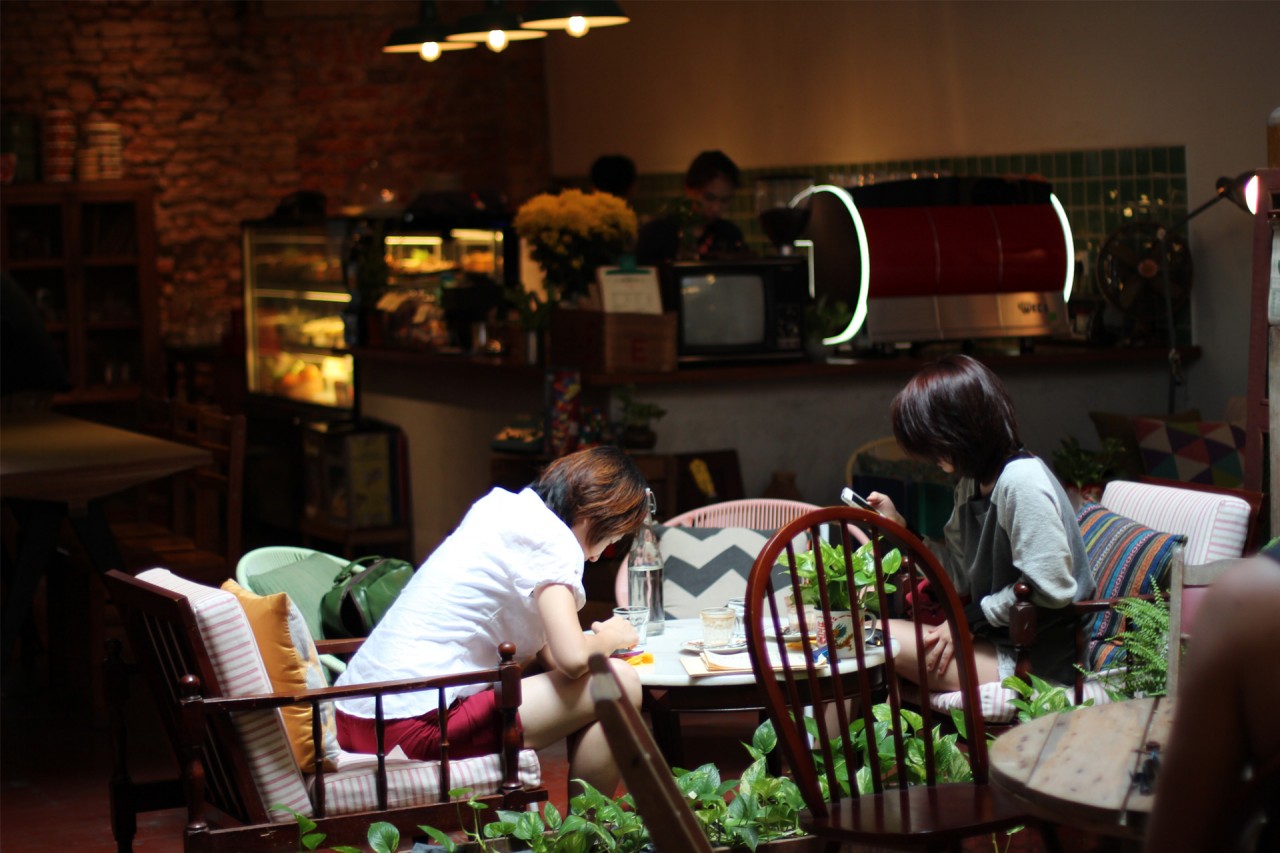 SG -> Malacca -> Port Dickson -> Sepang Track -> KL -> SG
Ever since my last road trip in Melbourne Australia back in April 2014, I have been reminiscing and am inspired to take a drive away from my daily routine and comfort zone. Few things can compete with the inner peace I get when breeze brushes through my hair as I drive with my top down. If you don't know me yet, driving is one of my favourite past times, especially if it is to locations that are far away and unique. I could not wait till my next trip to Melbourne in October later this year.
As a prelude of what was to come, I decided to embark on a road trip up north into Malaysia with Renzze over the weekend.
Our first stop was in Malacca. Even though it was only a short 2-3 hours drive (non-stop), I felt lethargic and hungry as we rode into the city center. I was glad that we had planned this stopover to try out the famous chicken rice balls at Chop Chung Wah Hainanese Chicken Rice. The chicken rice balls were one of the delicacies that I craved for in Singapore and I finally got my craving fixed on this road trip.
Just look at the crazy queue for this famous stall.
The town of Malacca has changed drastically from what I remembered from my childhood road trips, the ratio of the tourists to locals seemed to have nearly equalised. However, the architecture and cultural feel of the place remains.
As a coffee enthusiast, it was a given that if I ever came across an equitable cafe I would give it a shot. Here, I came across The Daily Fix Cafe along the iconic Jonker Street.
The cafe is hidden behind a souvenir shop that stocks a wide variety of gifts and decor pieces. Stepping through the souvenir shop into the Daily Fix Cafe, I was greeted by a unique but comfortable atmosphere that was decorated by traditional kitchenware and other pheripherals which greatly contrasted itself from the bustling town of Malacca.
I ordered my usual, a double shot flat white coffee, and to my surprise, not only is the double shot flat white good, they even provided Panela sugar (Cane sugar) as a sugar option instead of the usual white/brown sugar.
After the short stopover in Malacca, we proceeded on to the next destination was where we would rest for the night – Port Dickson. Avillion,Port Dickson is an award-winning beach resort that fuses traditional architecture with contemporary luxuries and I was lucky enough to get the luxury to stay in one of their "Water Villas".
Hovering on stilts above the sea, the Water Villa not only provides full access to the stunning sunset horizon of the Straits of Malacca, it also brings you away from the crowded and populated hotel rooms of the main building. My stay at Avillion was both a peaceful and invigorating experience.

Remember to check out the spa, the beach and the three hotel pools if you come visit.
Being an adventurous foodie, instead of eating within the resort facility, I decided that Renzze and I should pay a visit to the nearest night market instead.Upon arriving at the night market, I was surprised how different it looked and felt compared to when I passed it in the day. The sheer number of stalls (food,games, and other goodies), coupled with high number of locals instead of tourists, made my experiences in Port Dickson even more unique.
After being well-rested for the night, the journey up north continued to Kuala Lumpur for the Mazda MX-5 25th Anniversary Celebration.
The Mazda MX-5 group consists of people from all over Malaysia and some from Singapore and the highlight of the trip was the gathering at the Sepang International F1 Track to form the word "MX-5" with our cars!
The presence of other exciting cars such as the Lamborghinis (and the new Lamborghini Huracan LP610-4), Lotuses, Ferraris, and Mclarens (MP4-12C and the P1!) only served to intensify the whole atmosphere.
Despite the blazing hot afternoon sun, we enjoyed every second of the experience.
We finally broke off from the rest of the MX-5 entourage as the sun dwindled across the horizon.
Heading towards Bangsar Town in Kuala Lumpur, I was eager to try a store that Renzze had recommended for good banana leaf curry rice.
Upon arriving at Bangsar, we located the restaurant Sri Nirwana Maju and had the recommended dishes consisting of rice, curry, fried vegetables and other tasty sides!
As it was still relatively early after dining at Sri Nirwana Maju, we decided to visit Ted Boy Bakery for my fix of coffee (I need my daily dosage of good coffee after being pampered by the Melbourne coffee scene for 4 years).
Ted Boy Bakery was started by Renzze's friend and I was once again, satisfied by the quality of coffee they served. Even though I ordered a cup of double shot flat white which wasn't on the menu, the barista did not blink an eye when accepting my order. Coupled with their awesome freshly baked cookies, (in which I later bought some to take away), I knew it was a place I'll come back to.
Eventually, it was time to drive back to Singapore. On my way back, I had the time to consolidate all the wonderful experience and places that I visited. Focusing on these memories, I knew that I had to plan yet another road trip up north in the near future. For all my readers out there, stay tune for more of my road trips into Malaysia where I will bring you to both famous locations as well as places off the beaten track! For now, I am looking forward to my many road trips in Melbourne coming up in October with Renzze and will definitely share the various destinations with you.