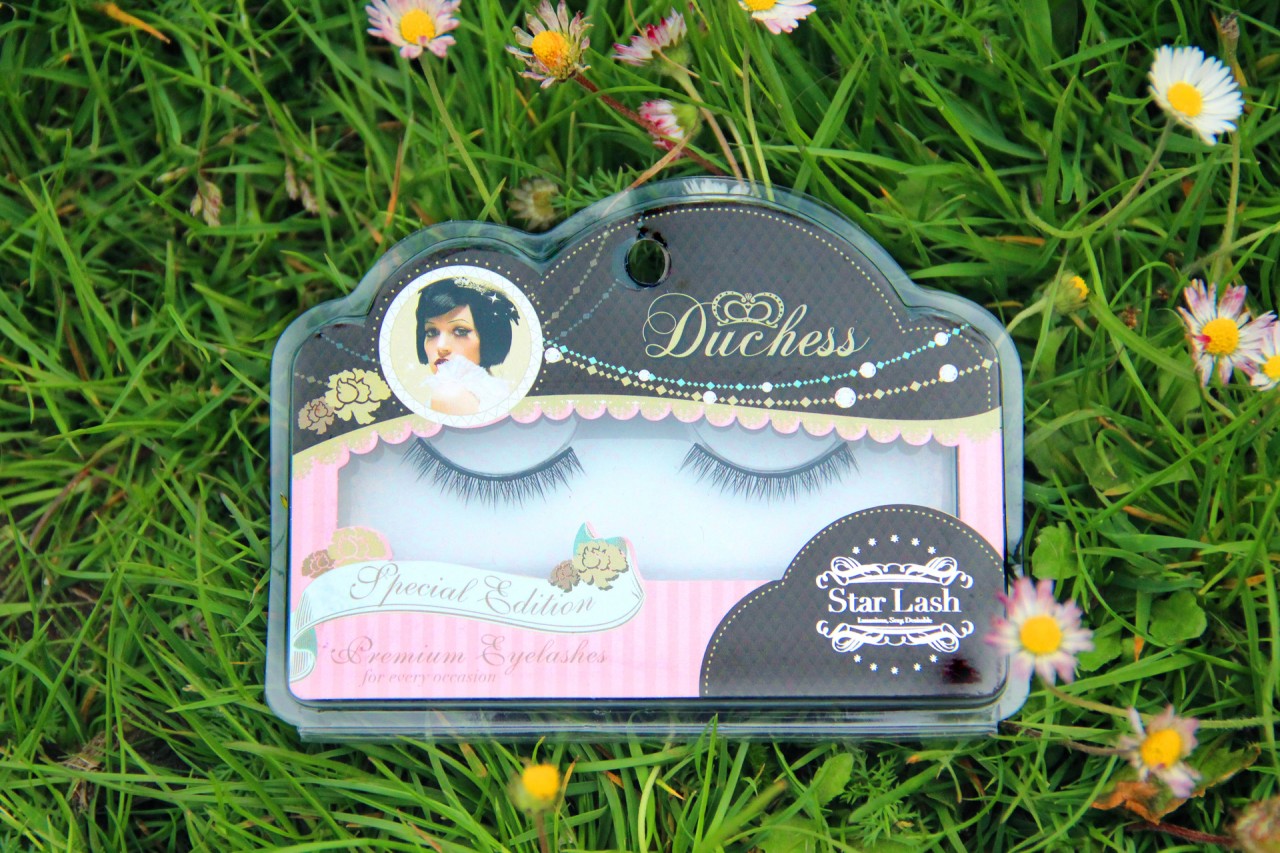 Sometime ago, I was invited to try out Star Lash products at the Bonia pop-up store in town.
I didn't know that Star Lash had such an extensive range of lashes as well as lash related products such as eyelash glue, eyeliners, eye curlers, tweezers and eye makeup removal.
Putting on eyeliner and false lashes is a staple in my makeup routine, so you can understand my excitement in trying out the various types of lashes they had available. With a wide range of natural, dolly and even fancy lashes, there is something for everyone. I particularly love their dolly range especially since they also have the lashes in dark brown which looks more natural on me due to my light colored hair.
I've been using Star Lash eyeliners and false lashes for the last month and I really love them. In fact, I love them so much, I went back to Watsons to stock up more! For a more extravagant look, you'll love the Duchess collection.
I brought my little Star Lash Collection overseas with me to try out as well. I love the dolly lashes and natural ones though I'm still not game enough to wear the lower false lashes or the fancy colorful lashes in public.
The eyelash curler is as good as the Shu Uemura one but cheaper which makes it a good buy.
They have their eyelash glue in cute portable little bottles that can be easily slipped into your makeup pouch for easy access and it's very useful when you go traveling.
Now what I really want to rave about is Star Lash eyeliners. They have the Lightning Liquid Eyeliner and the Automatic Gel Eyeliner Pencil. Both are waterproof and the Automatic Gel Eyeliner has become my new holy grail for eyeliners. I love the texture, the ease of use, the colors and more importantly, it's been proven in many occasions to be wonderfully waterproof.  If you are looking for a new eyeliner, please do yourself a favor and try out Star Lash eyeliners to see how good they are for yourself.
All Star Lash products can be found at Watsons or through Beautydirect.