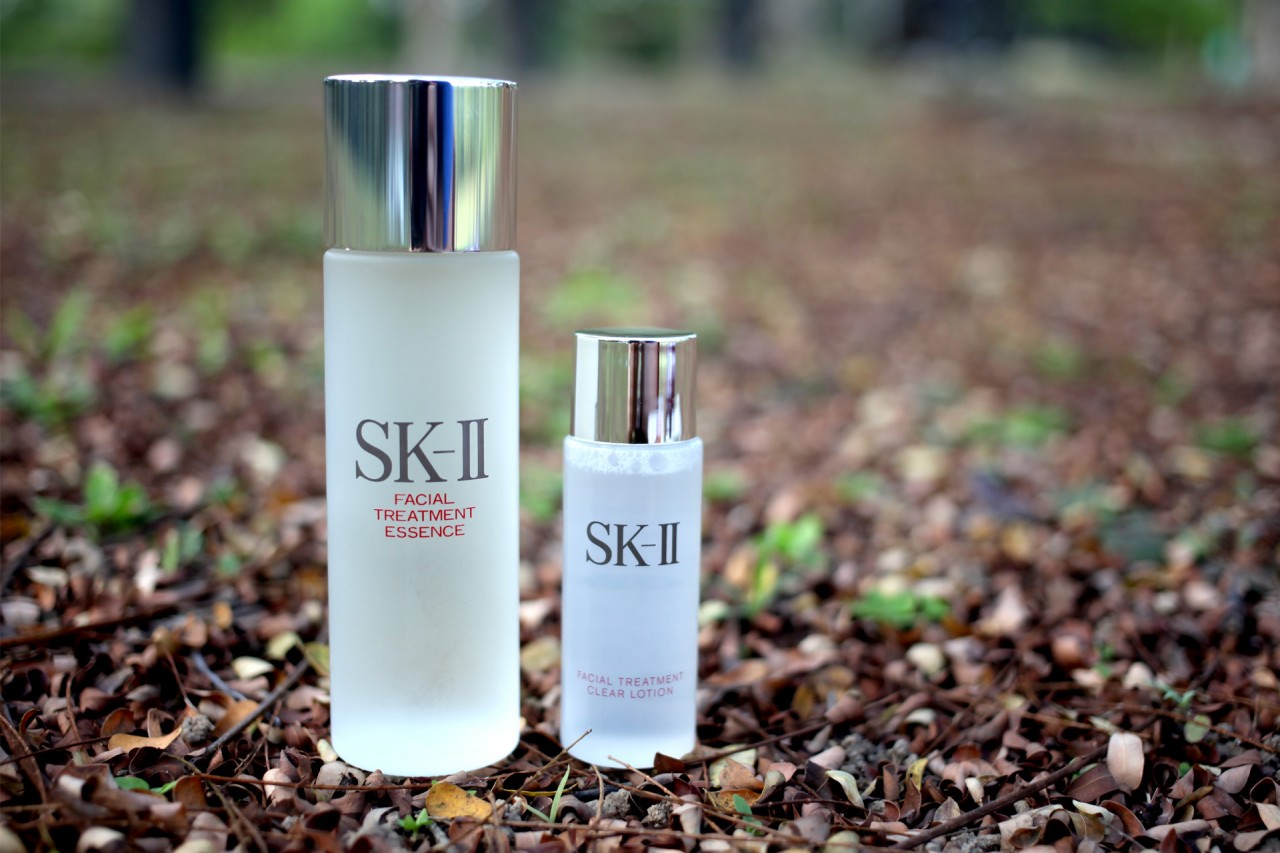 Thanks to SKII, I had the lovely opportunity to meet international beauty Youtube gurus, Rae (The RAEViewer, US), Nayoung (@Oiseau88, US) and Suzi (StyleSuzi, UK). Together with some local bloggers, we had a casual chit chat session to exchange ideas, make up tips, skin care routines and basically share about anything under the sun.
The girls were all very friendly and forthcoming, sharing their personal favourites, the difference between makeup trends in the US and Asia, as well as explaining the difficulties of maintaining a YouTube channel.
One thing they all shared in common is their love for SK-II. In fact, Nayoung and Rae were excitedly retelling their tale of how they rushed to grab the SK-II cream foundation at the airport because the formulation is different and not available in the US.
With such strong recommendations from these beauty gurus, I thought I'll give the SK-II Facial Treatment Essence a thorough. SK-II kindly gifted me with their SK-II Pitera Essence Set.
To be honest, this is not the first time I've heard or tried SK-II. In fact, the first time I tried out the brand was about 14 years ago. Unfortunately, I had breakouts right after using it and wasn't savvy enough about skin care yet to realise that it was a normal process one goes through when changing to a new skin care product. Having breakouts scared me so much, I didn't even finish my expensive bottle of treatment essence and never thought to repurchase it ever since.
Fast forward to more than a decade later, I decided to diligently use SK-II and give a fair and proper review about it. In my gift pack, I was given SK-II Facial Treatment Essence (75ml), Facial Treatment Clear Lotion (30ml) and Facial Treatment Mask (1 sheet).
After cleansing my face, I'll start of with the SK-II Facial Treatment Clear Lotion. It is a wipe-off clarifying lotion with AHA that gently removes dirt, impurities, makeup residue, and dead skin cells. The lotion is supposed to clean any residual impurities that was not removed during cleansing while optimising skin's ability to absorb nutrients.
Next, it's the star product of the SK-II range. Their SK-II Facial Treatment Essence. Described as SK-II's "miracle water", there is a cult following for this product internationally. Facial Treatment Essence is enriched with more than 90 percent Pitera which is the main ingredient used to enhance the skin's renewal process and retains youthfulness in the skin.  It also contains nourishing vitamins, amino acids, minerals, and organic acids to promote a healthy skin cell renewal cycle.
With daily application, this essence moisturises, improves texture and clarity, and contributes to a more beautiful, balanced, and glowing complexion. The essence balances the skin's pH, sebum secretion, moisture and oxygen levels, so it is not too oily or dry. It also soothes and refreshes skin from sunburns.
There are two widely used methods for applying the essence – with your hands or with a cotton pad. As recommended by the YouTube stars, I use the hands method. The trick is to be really generous with the product. Cup your hands when you pour out the product so you can hold more of it. You need to cover your face completely with the essence (until it looks like your whole face is wet) then slowly pat it all over until completely absorbed.
Personally, I didn't like the Pitera smell but after a couple of uses, it didn't bother me as much. Before I started testing the SK-II Facial Treatment Essence, I was testing out another skincare that was horrendous for my sensitive skin and gave me breakouts. As such, I already had breakouts when I started using SK-II and can't be sure if there was any adjusting period needed for my skin. What I do know is that my skin started to clear about 3-4 days after using SK-II products.
After using it for a week, I didn't notice much difference on my skin but some of my colleagues and Raphael (who saw me without any makeup) commented that I seem fairer and was  starting to have a nice healthy glow to my skin. I'm now on the 10th day of my SK-II regime and I'm starting to see why so many people love this product. The changes are subtle but the skin is more hydrated and softer. I really like the watery texture cause it absorbs so well into my skin.
If you need an immediate boost, the SK-II Facial Treatment Mask is a faster way to see immediate results. This intensive moisture-boosting mask has 10 times more Pitera to deeply hydrates your skin. Works wonders at hydration and it's very addictive which may not be a good thing since SK-II products are quiet pricey.
The SK-II set review was a pretty successful one and I think both the SK-II Facial Treatment Essence and SK-II Facial Treatment Mask have rightly earned their loyal followings. The main disadvantage is the price but we all know that if something works well, we'll all fork out an arm and a leg for it anyways.
Thanks for reading and enjoy your weekend!