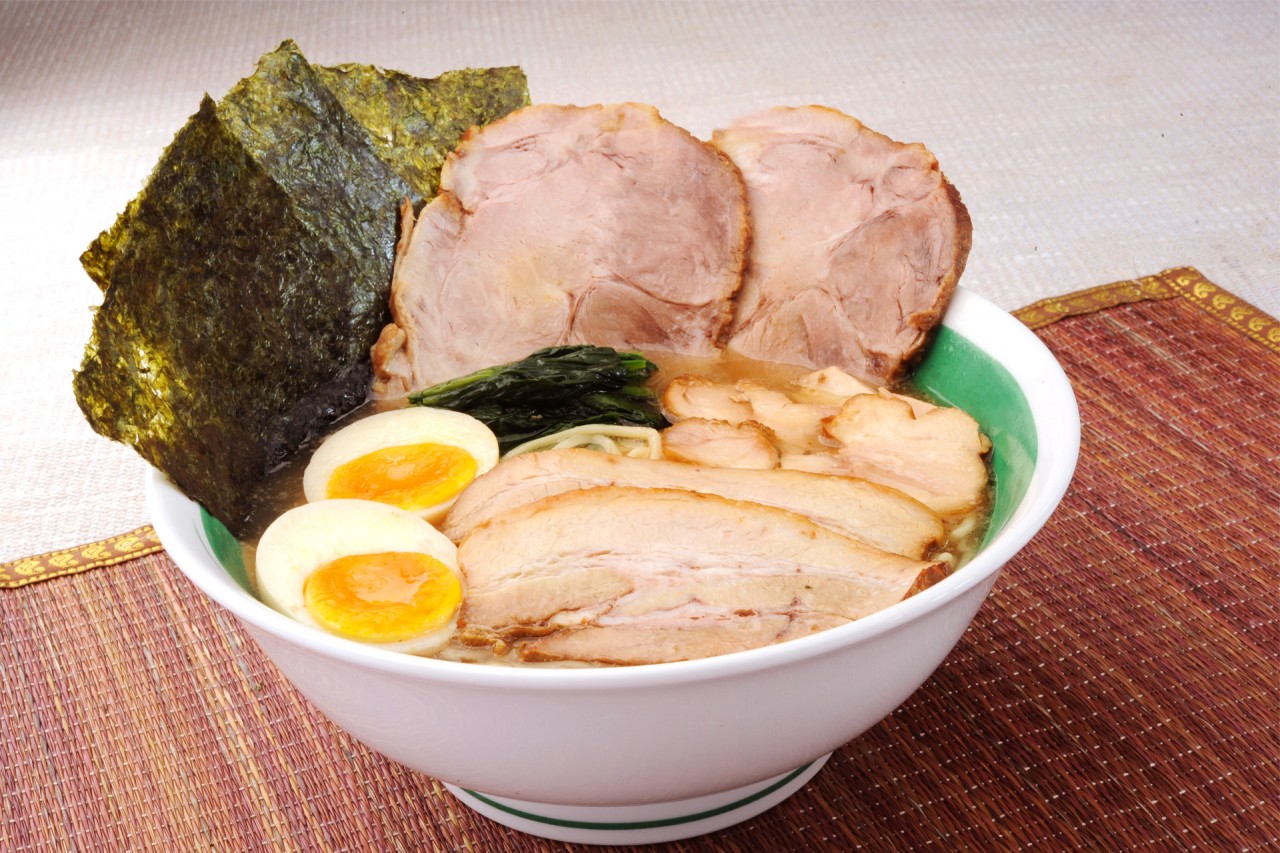 Once again, the long awaited ramen competition at Ramen Champion Singapore has arrived. As an avid food enthusiast, I always look forward to tasting new and innovative offerings that ramen championship competition offers. To add on to the initial variety at Ultimate Ramen Champion 2014 there has been 3 additional competitors introduced into the championship, they are namely Shodai Koji, Menya Ryu, and Riki Power Ramen.
Each of these 3 competitors showcased their ramen skills and specialty.
The first dish boasts a broth that is cooked for 8 hours and includes three kinds of meats (Chicken thigh, Pork belly, and Pork collar). I was even told that they specially imported the pork belly all the way from Spain! I'm generally a fan of thin springy noodles and couldn't fully appreciate the special thick noodles of this ramen. However, the texture of having thick noodles is unique. Although the eggs were overcooked and the broth did not taste very rich despite being cooked for 8 hours, I greatly enjoyed the triple charshu which showcased chicken thighs, pork belly and pork collar. The meats were tasty and added a variety to an otherwise plain dish.
Riki-Special Ramen is a ramen that appeals to fans of garlic. The milky white broth is heavily accented with vegetables and garlic that gives a very strong powerful flavour. Personally, I like the Charshu which is prepared slightly charred using a blow torch. In addition, the Hanjuku eggs were perfectly cooked making this dish a worthwhile candidate.
As this competition only encapsulated three new contestants, my expectations for each ramen is extremely high. Menya Ryu- Sapporo Miso Special Ramen won the homerun in this competition. Their ramen is a perfect combination of thin chewy noodles, sublime broth, excellent Hanjuku eggs, and superb melt-in-the-mouth charshu. Among the three ramen I tasted, the impeccable balance of flavours and textures of the Menya Ryu's Sapporo Miso Special ramen was the most memorable.
There will be 4 quarter finals in the ULTIMATE RAMEN CHAMPION 2014 SINGAPORE and the crowned champion will ultimately be invited to setup a restaurant in Singapore by Q3 2015. As the competition intensifies, I believe that we can all look forward to better improved and unique tasting ramen at Ramen Champion.
Ramen Champion (Bugis+)
201 Victoria Street
Bugis+
#04-10
Singapore 188067
Tel: +65 62381011
 Thanks for reading.