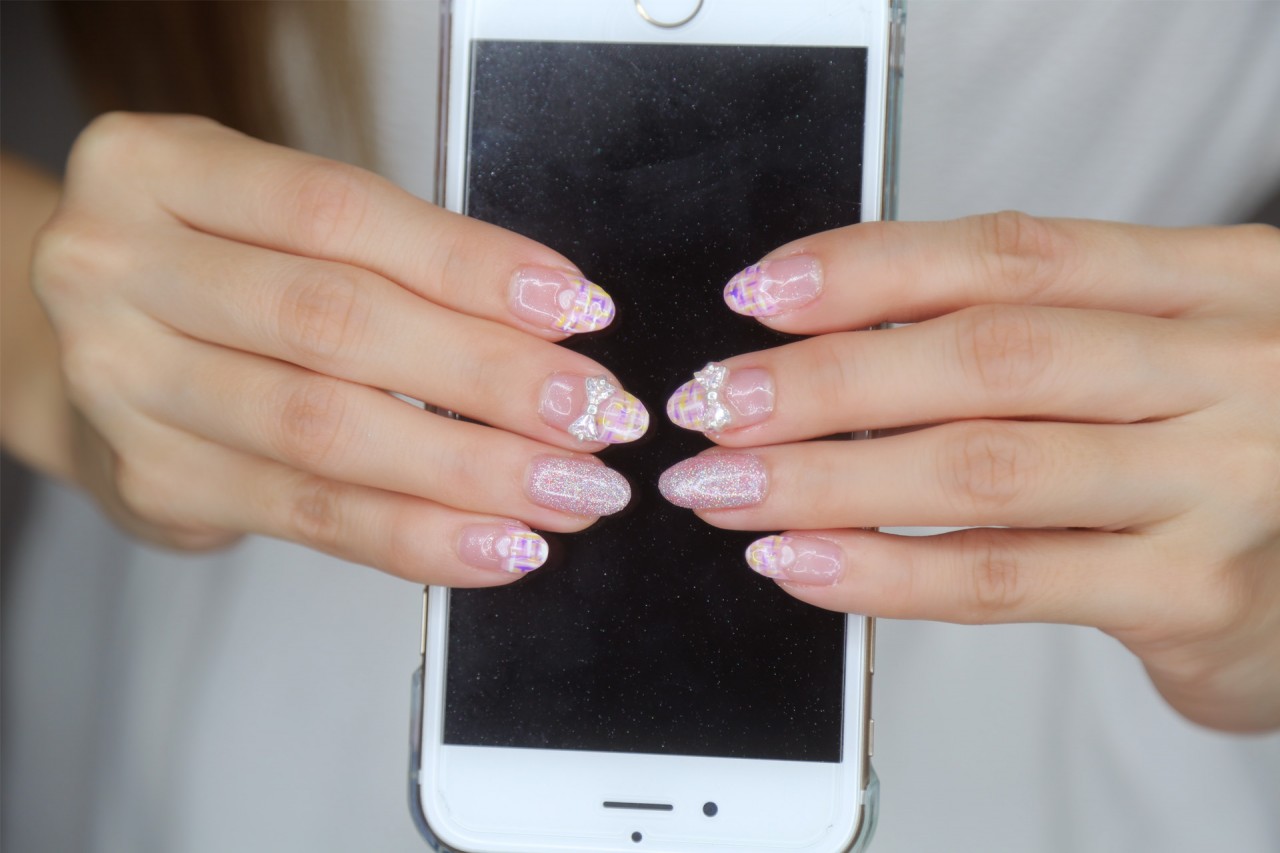 I owe my nails a sincere apology. I spend a lot of time caring for my skin, dressing up and nourishing my hair but I spend almost zero time for my nails. I blame it on my constant travels, on taking care of my two dogs, on having to do my own housework but if I really had to be honest with myself, I simply neglected it.
However, ever since I've been going to Dazzlette Nails to keep my nails in shape and to decorate them with fancy nail art, I've now a different outlook for my nails. Koji's passion for nails have slowly spread on to her customers (including me). One of her strongest abilities is the ability to create the look that you desire and to enhance it further by adding her creative touch to it.
I must also mention that she has the most stunning array of nail polishes, gels and crystals. It's the biggest collection I've seen in a nail salon. She carries brands from US, Japan, Korea so you'll always be able to find that perfect shade or extra shine. Despite all these, her prices are really competitive as well.
I wanted a shiny pink theme with tweed looking details and I love the results! Pretty, girly and matches anything I wear!
Done on my real nails with no extensions, these pretty nails and crystals lasted me throughout my New Taipei City and Kuala Lumpur adventures. I've worked on pottery with them, bathed my dogs, carried luggages, gone swimming and still it lasted me for more than a whole month.
As a special deal for my readers, just quote " Renzze" at Dazzlette Nails and you'll get a cool 20% discount on all nail art services from now till 30th July!
Dazzlette Nails
231 Bain Street
Bras Brasah Complex #01-71
Singapore 180231
Tel: 9099 9928/ 6333 4221
Facebook: https://www.facebook.com/dazzlette
Instagram: @dazzlette_nails
Thanks for reading!