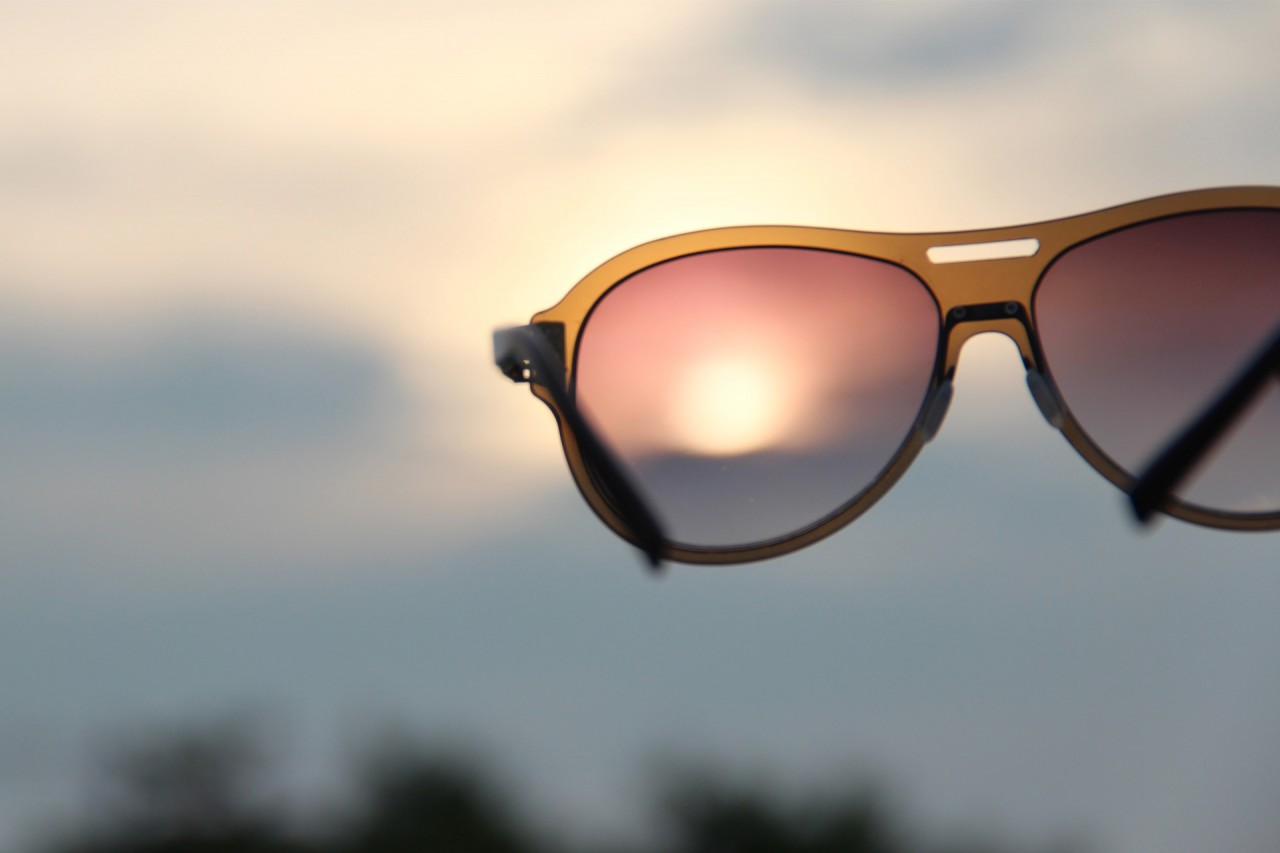 I've always emphasized on sun care and even wrote a post previously about how one of the most essential accessory I have in my arsenal against anti-aging is a pair of sunglasses. Other than the health value of owning a good pair of sunglasses or clear spectacles for that matter, it is important to find one that will bring out our personality as well.
As a finalist of the Singapore Blog Awards 2013 in the Glossi Best Modelling Blog category, I was very privileged to be able to pick out my choice of Glossi sunglasses as well as a pair of prescription Glossi eyeglasses at Nanyang Optical.
Like a magpie, I was immediately attracted to the vibrant bright colors and glossy finishing. I love the unique designs and multi-faceted colors that gave a 3 dimensional quality to the glasses. I honestly had a difficult time deciding what I liked best as I could conjure up a dozen outfits that could be styled with each design.
The most amazing thing about the Glossi eyewear is that they are all extremely lightweight. Made from strong, flexible translucent plastic polymer and specially hand-stitched, the eyewear is held together only by a few nylon strings. This amazing Red Dot Award Winning formula makes wearing eyewear superbly comfortable. Most importantly for me, it doesn't leave the ugly imprints that I usually get when I wear other brands of eyewear. This is the one main attribute that made Glossi Eyewear a staple in my outfits ever since I laid my hands on them.
The visit to pick out my perfect eyewear also lent me a wonderful opportunity to get my eye sight checked out again. Thankfully, I am still only mildly short-sighted and my eyesight hasn't worsen since my last check.
Now, let me introduce to you my new favorite prescriptive eyewear and sunglasses from Glossi!
I chose this reddish gold frame that compliments my hair color and skin tone perfectly. It has a slight cat eye shape frames that makes it more interesting to style.
With the unique glossy material of the plastic polymer, my Glossi eyewear is able to gain a different look and feel whenever it reflects different textures and colors so I don't ever have to be contented with just one opaque color.
I'm a closet geek and despite my bimbo appearance, I was quite the bookworm in school and I still bury my heads in books whenever I have the time. It's been a while but I think it's time to channel my inner geek for a reappearance and hopefully with the help of my Glossi Eyewear, it'll be a much cooler version.
Next, let me show you my current favorite sunglasses. While I may only wear prescriptive lenses from time to time, I wear sunglasses every single day because my family has a strong history of getting cataracts and the simple act of wearing sunglasses can delay the onset. Sunglasses protect the eyes from painful sunburns and prevents premature aging of the delicate skin around your eyes.
Glossi is known for their fun and outstanding designs so I wanted a very retro looking aviator styled eyewear that would match well with the many fun styles of outfits that I carry off. I needed the sunglasses to be a chameleon and I found the perfect one.
The gold reflective frames beautifully bounces light and is able to blend easily with both formal and casual outfits. The photos don't do justice to the 3D effect these frames give in real life. I've worn it everywhere for the last few weeks and I've had endless compliments everywhere I went. If you have been following the posts on my blog about my recent Brunei trip with Royal Brunei Airways and the Brunei Tourism Board, you'll spot me wearing these glasses in almost every post.
Other than the retro shape, I also fell in love with the quirky prints found along the sides of the frames. It shows a whimsical side to the design despite its' retro outlook and gives a subtle hint to others about my personality.
 I've been embarking on a secret project to document the many different outfits I have styled with both these frames and you will get a glimpse of everything in this coming week but I just couldn't end this post with at least one of my usual outfit shots.
I'm really excited to show you how much I love my Glossi eyewear so here's sharing my outfit shot of what I wore when I went down to Nanyang Optical to collect my glasses.
Cap: Gift from Sushi
Sunglasses: Glossi Eyewear
Romper: Dazzlin
Bag: Hermes Lindy
Watch: Aries Gold
Wedges: Louis Vuitton