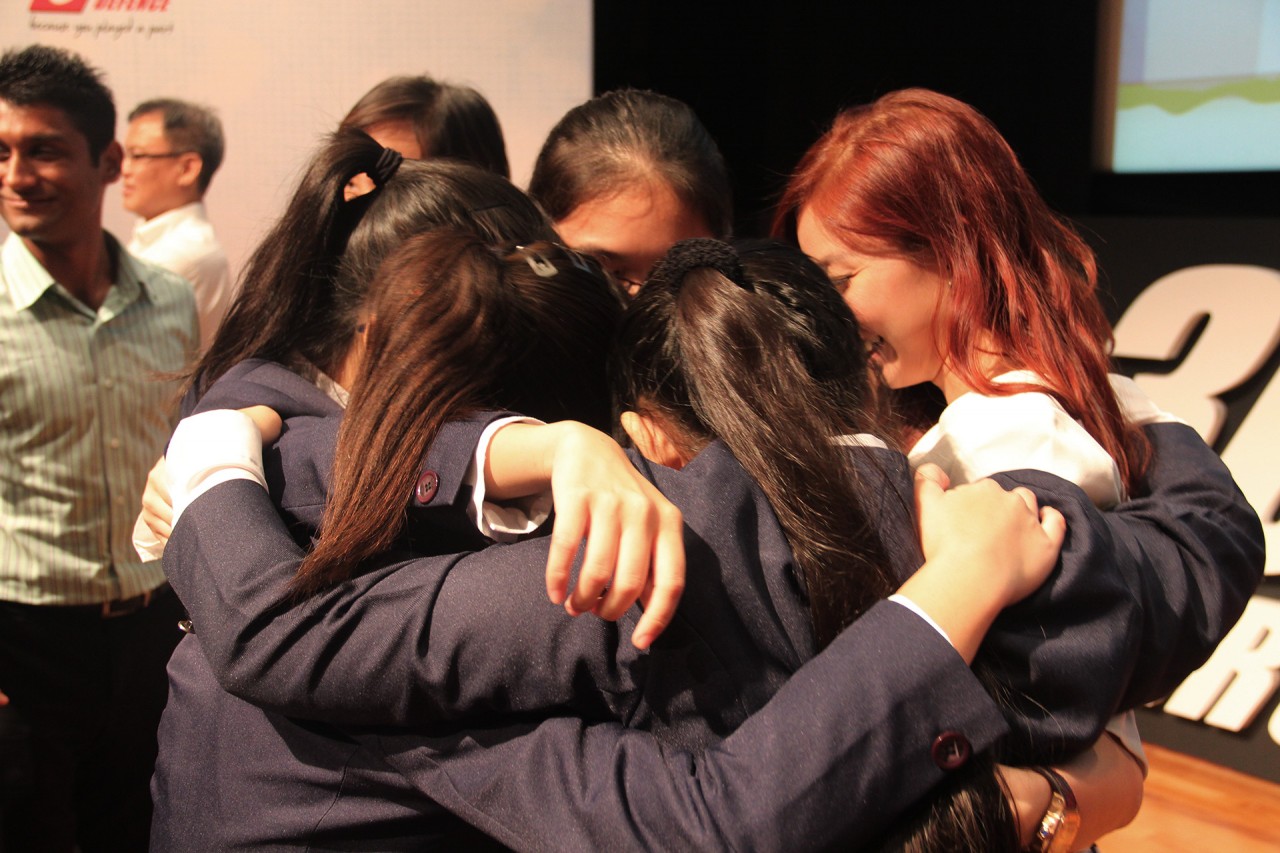 [vc_row][vc_column][vc_column_text]
How time flies. It's N.E.mation! 9 already. If you have been following my blog, then I'm sure you are no stranger to N.E.mation! but for those who would need a recap, N.E.mation! is a digital animation competition organised by Nexus for youths to express their thoughts on Total Defence.
I've been a part of the N.E.mation! ambassadorship program for quite a few seasons now and I'm always impressed by the young talented minds of today's youth. With the completion of the 8th season in February this year, the competition has proven highly successful, with more than 11,500 students participating since its inception in 2007.
With training and guidance, students with no prior experience in animation have been able to produce clips of broadcast quality to screen on free-to-air television. Some of these clips were even selected for international animation festivals and won several awards.
It's been an amazing journey watching how the quality of the N.E.mation! submissions just get better year after year and you can join in the fun too.  For N.E.mation! 9, students are asked to use their creativity to produce storylines centred around the central idea of believing in Singapore and building a secure and cohesive nation, united with determination. The animation clips produced by the top 10 finalist teams will be judged by a panel comprising industry professionals. In addition, the public can vote for their three favourite clips come January 2014 at www.nemation.sg, Facebook or via SMS.
The winning team will win a coveted trip to visit renowned animation studios in the USA!
Registration is now open for N.E.mation! 9 and all it takes is 3 simple steps to start your journey that may win you and your team a trip to USA:
Below are the 3 simple steps you need to do to win the trip:
1. Form a team of 3 to 4 students from your school.
2. Register online at http://nemation.sg
3. Submit your story ideas on the central idea (Because We Believe) by 15th August 2014.
"Singapore is what it is today because our pioneers believed in Singapore and were united by a determination to build a strong, secure and cohesive nation. As we mark Singapore's 50th year, it is a good time to reflect on the values, principles and convictions that will continue to shape the nation and the home that we want for Singapore and our future generations." 
Don't know how to start? No worries, here are some resources here to help you get your creative juice flowing and craft a winning story:
1. View the Free online Story Workshop at http://nemation.sg/story
[/vc_column_text][vc_video link="http://youtu.be/U65TKlTdPh0″][/vc_column][/vc_row]
Are you feeling excited? Then take action now and register online at https://nemation.sg
Here's sharing some photos of the N.E.mation! 8 award ceremony held at the National Museum of Singapore.
A special shoutout goes to the teams I supported for N.E.mation! 8 for their fantastic work. I've had so much fun with them.
There really isn't anything more rewarding than to see your ideas come to life and appreciated for all the effort and hard work that goes behind each and every animation clip made by these students.
The ambassadors for N.E.mation! 8 all enjoyed themselves as well!
Thanks for reading and if you know of anyone who you think will love to join, share this post with them!