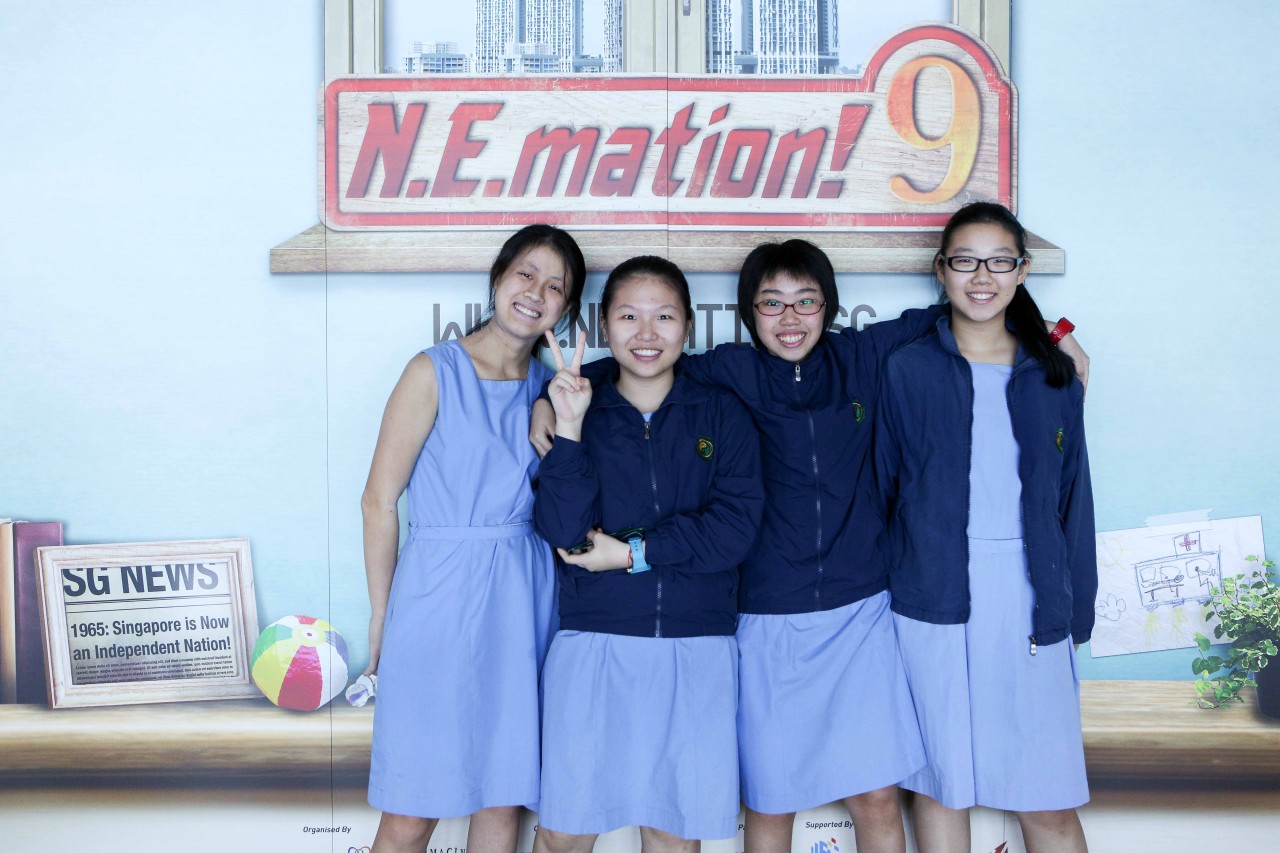 Anyone who has ever grown up with cartoons can understand the love for animation. My own personal love for animation grew beyond just watching cartoons and Pixar movies and evolved into trying to understand the magic of what goes on behind the scenes. I love to pick the brains of animators and find out what makes them tick and how to they try their hardest to breath life and emotions into seemingly meaningless graphics.
The beauty of how an idea gets turned into an animation clip that carries a significant message is one that continues to astound me time and time again. It is amazing that in Singapore, N.E.mation! gives students a chance to get first hand experience in creating that magic. I wished I had that kind of opportunity when I was still schooling.
My two teams for N.E.mation! 9, Chunky Monkeys (NE9C04) and Higher Than You (NE9c06) had been working very hard in the last few weeks to mould their stories and animate their messages. When I visited them on their last week of production, I was glad to find out that that both teams had already completed their animation ahead of scheduled target dates.
However, they wanted to make it even better and spent their time refining the graphics for certain scenes. Sometimes choosing to improve one small component that no one might even notice may mean taking the whole animation sequence back to scratch and re-doing every single scene to match up. It's a tedious process and weaker minds might be more inclined to give up or to ignore possible improvements. But these girls strive for excellence and I'm so proud of their tenacity and eagerness to improve.
There may not be many interesting photos in this post ( please refer to my previous posts to see more behind-the-scenes photos of the team) but the friendliness of the teams and their dedication to animation evokes me to write this slightly more serious post about my thoughts on N.E.mation!
If you want to see all the crazy photos that my teams and they have been up to, then watch out for the next post (coming up very soon!). Meanwhile, please support these girls and their efforts by  giving your 'like' to Chunky Monkeys #NE9C04 and  Higher Than You #NE9C06 on the Top 10 N.E.mation Team Facebook Page

Thanks for reading!