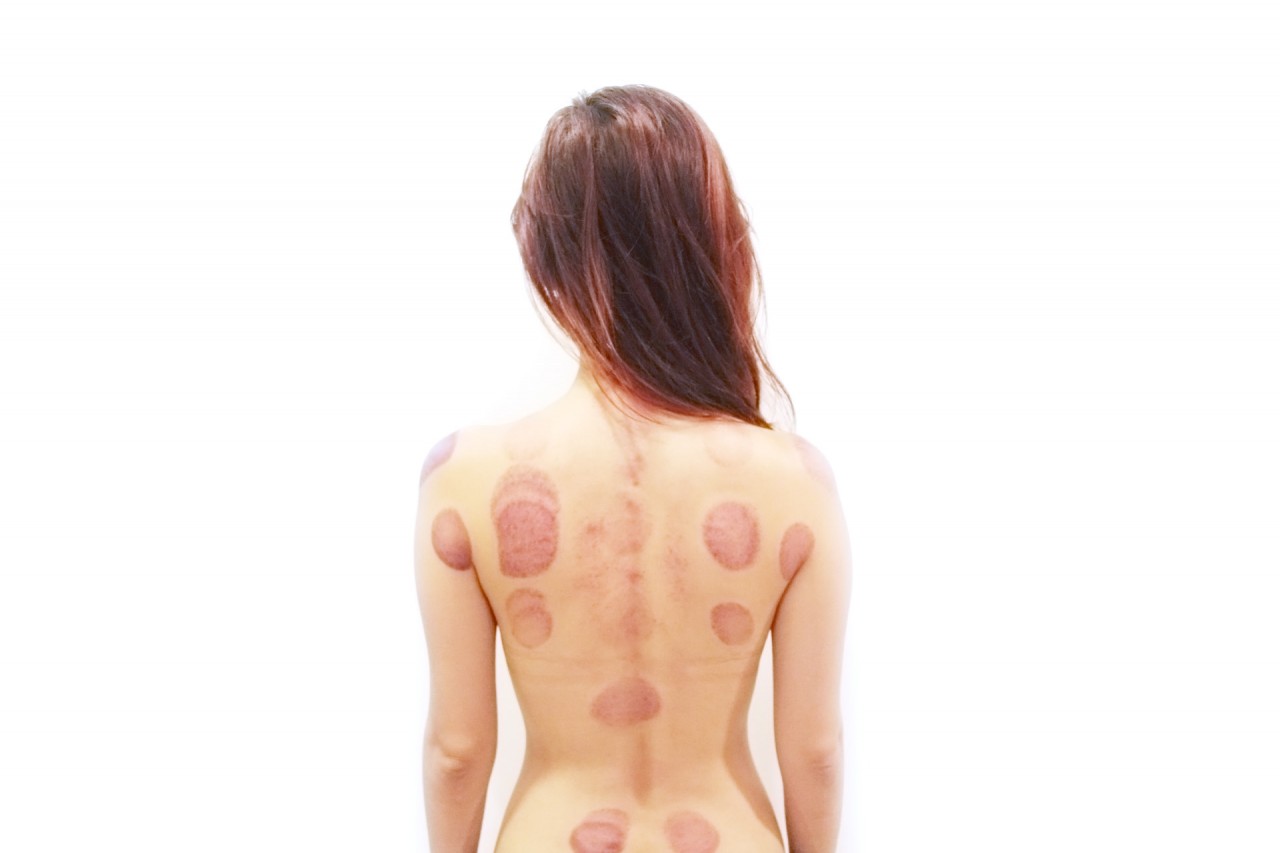 Close friends may already know this but I have a rather weak stomach and suffer from bloating or digestion problem pretty regularly. Considering how much I love to eat, this problem is probably an expected one. Surprisingly, quite a number of friends recommended that I try TCM (Traditional Chinese Medicine) to help ease my stomach upsets and to help balance my overall health.
Ma Kuang Healthcare Group is already pretty established in Singapore and I headed over to their MKB Natural Wellness branch at Scotts Medical Center for a consultation and treatment.
They see lots of clients for various health issues and even expand their services to the aesthetics such as slimming, improvement of skin texture or bust firming. The whole place is so pretty and clean that it feels more like a dolly spa center rather than a TCM clinic. However, don't be fooled as they do have professional TCM doctors and therapists ready to diagnose and solve your woes.
I had a full body analysis done to see how my current overall health and wellness situation.
Dr. Zeng told me that I needed another 8 kg of muscles to balance my weight out. One of the reasons why I'm not building enough muscles is because even though I eat a lot, I'm not absorbing enough nutrients. There is significant bloating in my lower abdominal and my lifestyle of sleeping late and constant travelling only makes it worse. My stress level was also quite high. Stress decreases the effectivity of the immune system and this will cause existing health problems to rear their ugly heads.
Dr. Zeng recommends that I do a course of Detox Tui-Na massages, acupuncture and occasional cupping treatment for my stiff shoulders. It varies from individual to individual but I would be able to see results in about 6 sessions.
I was led by the therapist to a treatment room to undress and prepare for my session.
Here's a selfie before I start!
The Tui-Na massage really targeted at removing the air stuck in my tummy and intestines. During the session, I was encouraged to burp as much as possible and the therapist offered suggestions on the food I should eat/avoid to improve my condition. She highly encouraged me to stop drinking cold drinks and switch to warm or hot drinks instead. A special blend of oil will be custom made for each individual patient depending on what their problems are.
After the massage, Dr. Zeng came in with a trolley of equipment to begin the acupuncture part of the treatment. I tried using my phone to take photos but was encouraged to lie still instead. Putting needles into your skin sounds really terrifying but it really isn't as scary as it sounds. Dr. Zeng is very fast and precise with her placement and there was no pain at any of the points for me. In about 2 or 3 points near my feet and wrist, I feel a tingling sensation and a little ache. This is normal and the feeling goes away once the needles are removed. Acupuncture helps to improve circulation and encourages increase blood movement to the areas of your body that requires healing.
After removal, these are the number of needles were used in one session.
Finally, it's time to explore cupping. I only did cupping on my 2nd visit as I had incredibly stiff shoulders due to intense hours working on my computer without breaks on one of my rush periods in my work cycle. Cupping has been made famous by many celebrities such as Gwyneth Paltrow, Victoria Beckham and Jennifer Aniston but I was still really apprehensive about it due to the (in)famous cupping marks that would easily last on your skin for 2 weeks.
The therapy is a form of acupuncture, and is based on the idea that suction from the cups draws the skin up and mobilises blood and energy around the body so the more 'stagnate' your blood flow is in the area, the darker the marks will be. Dr. Zeng was once again, very fast and efficient about the whole process. All I felt is a heated glass placed on my body as my skin naturally pulls up and tighten inwards towards the vacuum that the heated cups created. Only in one spot did I actually felt slight pain as the skin was drawn in extremely tight. However, it was still quite bearable.

After the cups were removed, here is a look at my 'battle scars'! It looks bad but it doesn't really hurt. As you can see, some marks are darker than others. My left shoulder had the most stiffness and in coherent with the theory, the marks left there were also the darkest.
The marks took me about 2 weeks before it starts clearing but I felt immediate relief from the stiffness. If you can deal with the marks, cupping is an awesome way to relieve tightness and stiffness. I can understand why there are so many advocates for this treatment despite the downtime.
I was scheduled for 6 sessions to improve my health and wellness and I only went for 2. I had gotten busy with travelling and my bloating and digestive issues improved so much within 2 sessions that I took it for granted and stopped going for my sessions. 3 months down, as I'm writing this article, I'm starting to get bloating problems again and I totally regret not finishing my 6 sessions. I'm going to be away again for most of this month but once I'm back in Singapore, I'm definitely gonna pencil in an appointment on my calendar for more treatments.
If you are keen to try out MKB Natural Wellness for some TCM goodness or just to have a consultation to see what they can do to improve your wellness and health, they do have some promotions for 1st timers.
$38   30mins Abdominal Detox Massage +30mins Slimming acupuncture
$38   30mins  Stress Relief Massage +  Cupping
$38   30mins  Therapeutic Lymphatic Bust Massage, additional $50 for acupuncture
$38   60mins TCM Facial Rejuvenating Treatment
MKB Branches
MKB @ 9 Scotts Road Pacific Plaza #06-04  Tel: 6339 6580
MKB @ BLK 722 Ang Mo Kio AVE 8 #01-2829 S560722   Tel: 6459 3882
 Thanks for reading!