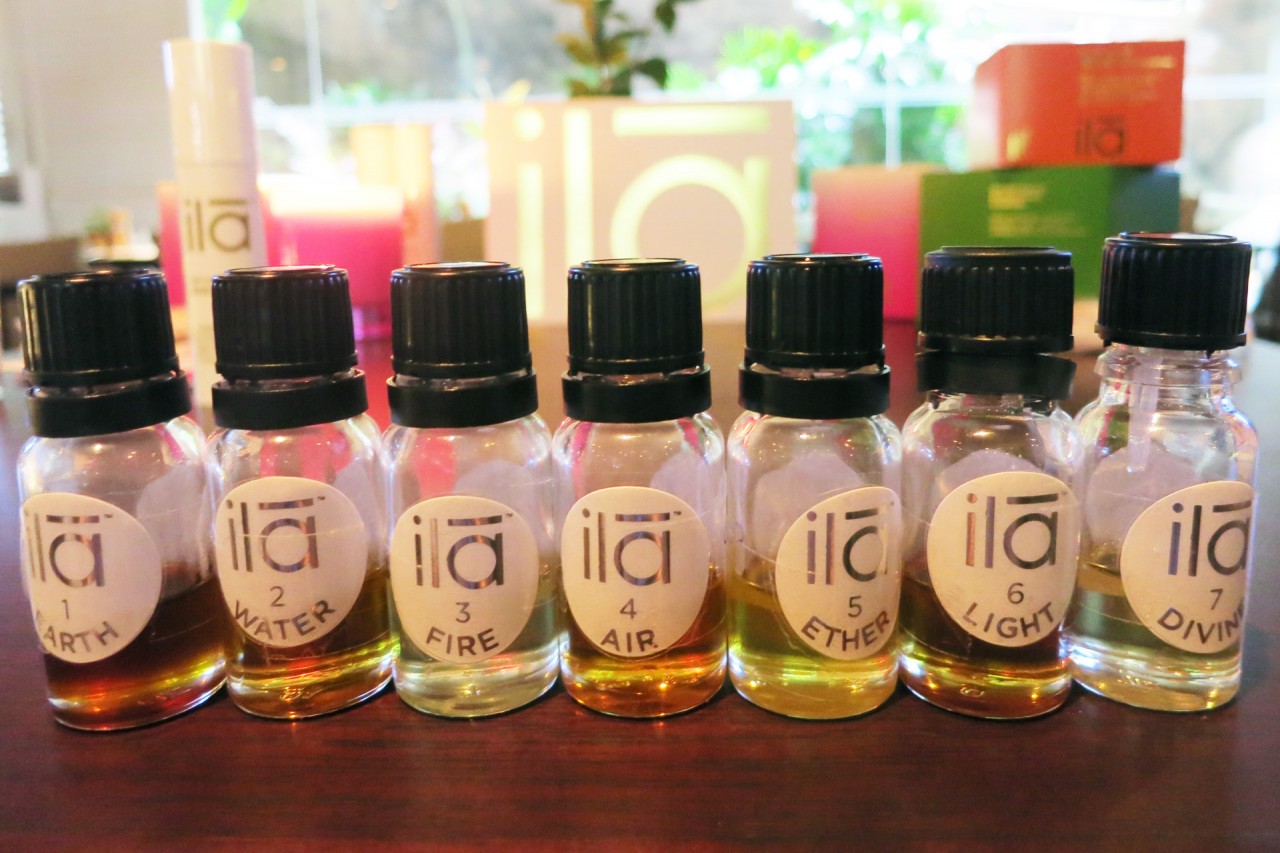 Some weeks back, I was invited by Chi Spa at Shangri-la Hotel, Singapore to spend a relaxing time learning more about ila. ila is a truly niche British spa brand that represents a whole new era in the luxury organic experience. A combination of pure ingredients, ancient traditions and using sustainable processes to create products and treatments with exceptional inner and outer benefits.
It is a beauty essential in Hollywood star Gwyneth Paltrow's arsenal and a hot favourite mentioned in many international women's magazines such as Vogue, Harper's Bazaar and Tatler just to name a few.

What's truly unique about this brand is that it has proven that extraordinary results can go hand in hand with the highest standards of natural and ethical integrity. There is no need to choose between quality or sustainability when you choose ila. It's exciting to see an organic business with values that stems from the heart can be such a huge success.
ila products are clean and modern yet infused with a sense of purity, authenticity and energy. The entire range is 100% chemical free – absolutely every ingredient comes from a plant or mineral – making ila suitable for even the most sensitive of skins. In addition, ila sets a new benchmark in training and inspires therapists to go and reach their true potential. Their training incorporates yoga, yogic healing and energy work, implementing training and treatment protocols that combine to offer the most comprehensive yet authentic experiences in the industry.
Now you can experience a part of this unique approach and their bespoke therapies at Chi Spa in Shangri-la Hotel, Singapore.
We were treated with a healthy detoxifying array of snacks as Ms. Luisa Anderson, founder of ila spa products, explained about chakra, how they affect our daily lives and and how we can evaluate and determine which personal chakra needs strengthening.
We were each given a set of ila Beyond Organic Base Oil which is a lovely mixture of precious Argan Oil and Rose Hip Oil, a packet of Pink Himalayan Salt Crystals, an empty container and a mixing set.
We then answered a series of questions to determine which aspects of our lives need enhancement. Using that understanding, we could create our own body scrub with a mixture of ila base oil, essential oils and Himalayan salt.
I place a little of each into my mixture, putting my heart and soul into each drop the way ila does with all their products. They believe that positive thoughts should be transmitted through every action in the creation of their products to enhance the well-being of the user eventually.
Next, I added the Pink Himalayan Salt that is rich in ionic minerals and trace minerals for easy absorption. Imbued with rich healing minerals, these salts restore balance to body and mind, strengthen well being and revealing the skin's soft youthful glow.
A good mix and my personalised body scrub is ready!
I've used this scrub, once a week for the past 3 weeks now and I absolutely adore it. The Argan oil works wonder for my skin and the scent is deeply relaxing yet uplifting to my whole system.
ila only use the finest natural plant and mineral ingredients, wild-harvested in remote, untainted regions by artisan producers who value traditional, sustainable practices. They go to great lengths to maintain the unique purity of each and every ingredient. The purer the processes used, the purer the end product – and the greater the natural healing energy contained within. As for the term "beyond organic", ila believes that only by embracing the utmost ethical integrity that they can harness the earth's highest natural vibrations: vibrations with the power to reach beyond the physical to nourish emotional and spiritual well-being too.
There was a lovely little meditation and breathing exercise session after the talk that left us refreshed for the rest of the day.
If you need a change in the pace of your life-style or products that can help you center you spiritually and emotionally, give ila a try. Restore your faith in the power of nature as the source of real wellness.
ila can be found at:
 Chi Spa
Shangri-La Hotel, Singapore
22 Orange Grove Road, Singapore 258350
Phone: (65) 6213 4818
Email: chi.sls@shangri-la.com