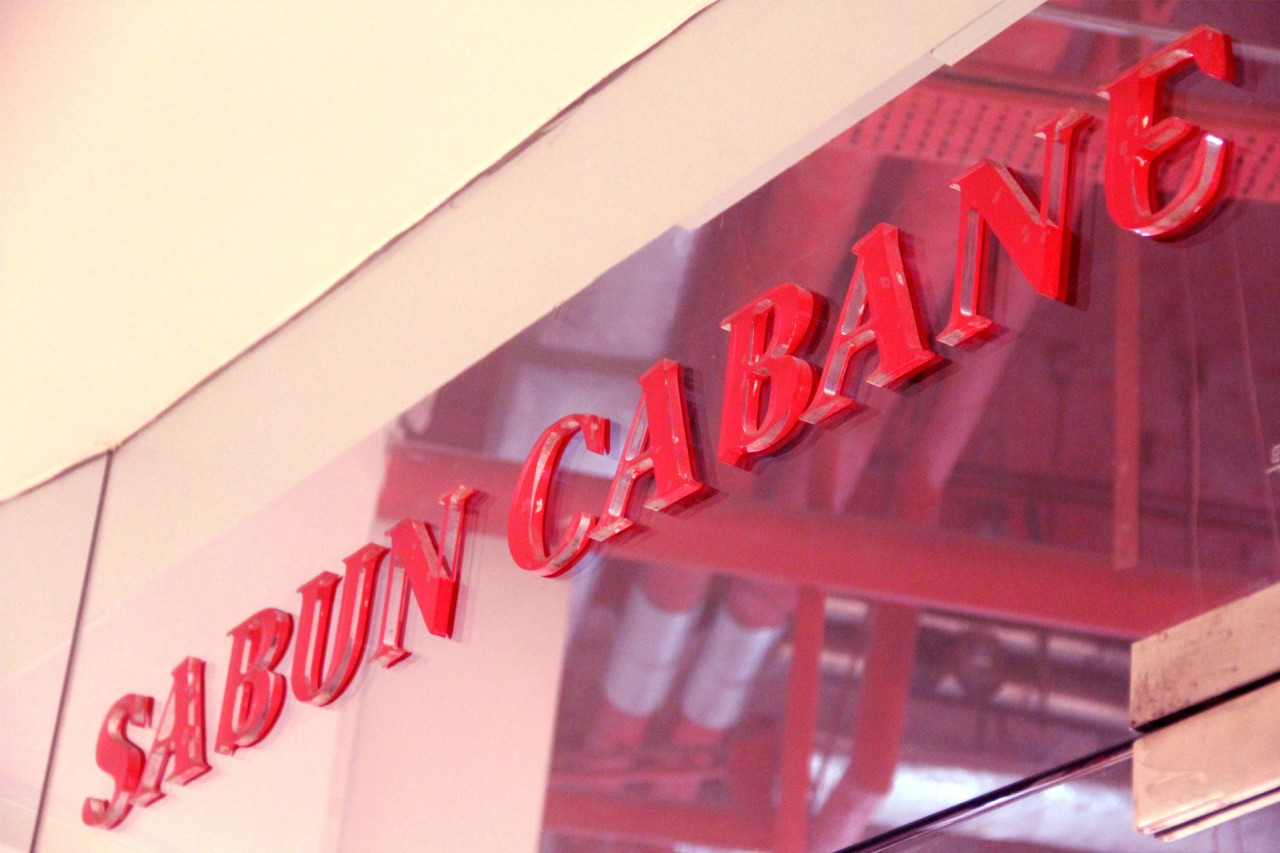 I've been having fun styling my hair with the Panasonic Multi-Styling Straightener. With just one tool, it is able to create straight, wavy or curled hairstyles. Having styled hair makes a huge difference to your overall look and it is the tipping point between looking ordinary and having that extra X factor. Most of us love the look that we get after a blowout and styling session with our professional hair stylist. However, it may not always be feasible to visit our hair stylist daily due to time or financial constraints.
Thus, I've enlisted my professional hair stylist, Serene, who is the Salon Director of Sabun Cabane (3rd floor of Tanglin Mall) to share with us a few hairstyles that we can recreate with the Panasonic multi-styling straightener. Other than wielding this useful tool, the usage of the right products for the right hairstyle is also important to give that extra professional finish that you get when you walk out of a salon.
Straightening the hair is the basic function of any straightener and Panasonic multi-styling straightener does it well, leaving a nice glossy finish. Because of it's versatility, it can create straight hair that has volume and not just flat, dead looking arrow straight hair. However, I am more amazed at its ability to create curls as well! The Multi-Styling Straightener comes with 5 levels of temperature setting to suit your hairs' type and condition. What's more, a photo-ceramic coating is used to keep your hair moist and stops the colour from fading. Now you can style without worrying that it'll damage your hair too much.
Please watch the video to see the 3 styles that have been created with the Panasonic multi-straightener using the medium curl attachment that is suitable for long to medium length hair.  Also, there is a bonus look created with the same styling device for those with short hair.
Before learning the tips on how to curl properly or what products I should use to enhance the curls from Serene, I was already pretty pleased with the curls that I've created myself using the Panasonic Multi-Styling Straightener.
You can spot many of the different hairstyles I've created with the same styler in my YouTube video, Frames.
But the tips from a professional like Serene has added a whole new dimension to the types of styles I can achieve with the Panasonic Multi-Styling Straightener.
The wave is greatly enhanced by using texture sprays and specially formulated curl creams. I also learnt that by increasing the number of sections and curling a smaller section of hair each time, you can add greater volume and increase the density of curls.
The 2nd hairstyle is my personal favorite. As the Panasonic Multi-Styling Straightener has already given my hair so much volume and movement, a simple act of pinning the sides of the hair back makes the whole look a lot softer and more feminine. I can imagine adding some flowers in my hair to match a garden party outfit or a ribbon to go with a sweet princess looking ball gown.
The last look is an elegant hair style that oozes a carefree elegance. I was surprised that it only took less than 5 minutes to convert the 2nd hairstyle to this 3rd one. With simple twisting of the hair, tuck it under the nape of your neck and secure with different types of hair pins. Because of the curled hair, the updo looks a lot more complicated then it really is and finishes looking very professionally done.
I used to have short hair and even then, I was already using the Panasonic Multi-Styling Straightener to style my hair as you can see from the photos above. But I know how difficult it is to style short hair compared to longer hair styles and have thus asked Serene to show tips on how one can easily use the styler on shorter hair.
It was an impromptu decision and my friend, Jessie, who was there with me when I was filming the video was roped in to be the model for the short hair look. She gamely agreed (thank you!) and even though she was makeup free that day, you can tell that just by styling her hair with the Panasonic styler to add volume and texture, she looks incredibly polished and ready for a night out! This further ascertains my theory on how styling your crowning glory makes a big difference to your overall look.
I truly hope that the video can serve as an inspiration as you explore the endless possibilites of styles that can be created with just one single tool – The Panasonic Multi-Styling Straightener.