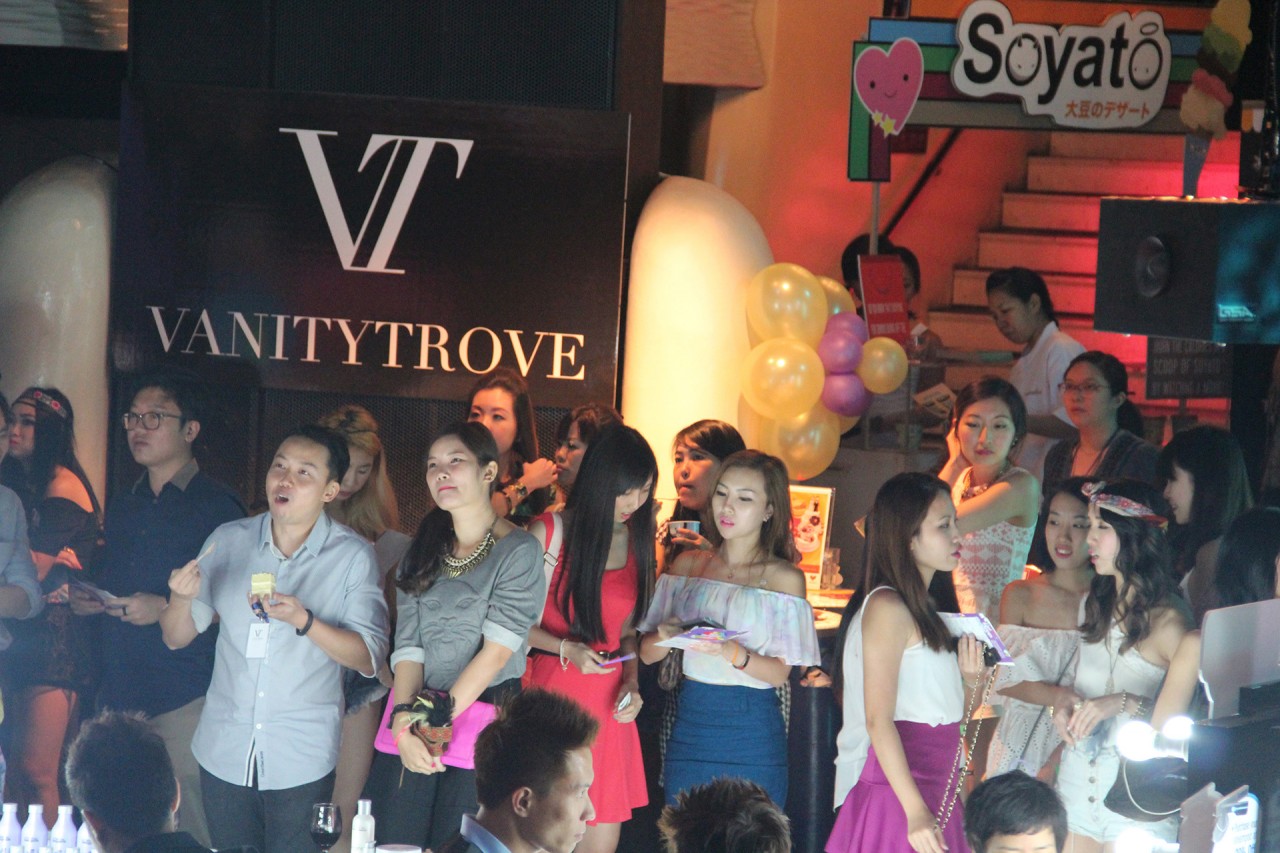 I'm currently in New Zealand and it's been an adrenaline fuelled whirlwind of fun! I love this beautiful country and you can follow me on Instagram (@renzze) to see what I'm up to.
Meanwhile, here's some photos of Vanity Trove's Get, Snap, Blingo Project Launch Party that I attended previously.
Held at Zouk, this massive party was a collaboration by Vanity Trove together with their partners – Reebonz, Quincy by Far East Hospitality, Kwerkee, Nikon, Asia Travel, Benefit Cosmetics, Loreal Professional, Skin Inc, Brands Innershine, Gavio and iFly.
A night filled with ladies in mind, the theme was Modern Hippie Chic and I did my best to channel that vibe with my flowery maxi and flower headband.
The main purpose of this party was to introduce Vanity Trove newest smartphone app which allows you to capture and share all your beauty moments with an international community to help inspire each other.
Congrats to Vanity Trove on their launch and three cheers to fashion, beauty and inspirations.
Thanks for reading and have a great weekend!