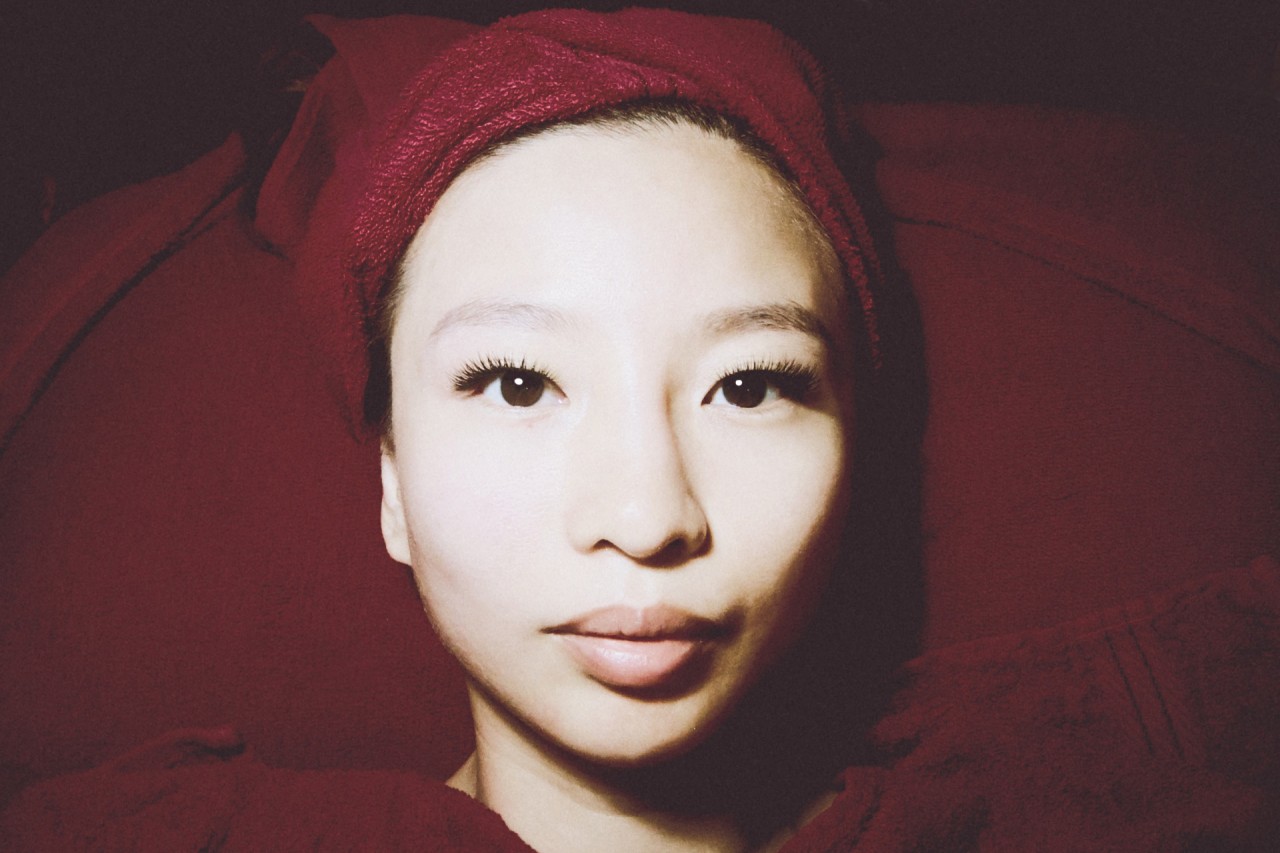 I first heard about LPG in a media preview of Beauty Asia 2014 which was back for their 18th show earlier this year.
The session was hosted by Absolute MS (S) Pte Ltd who has amassed an impressive portfolio of 12 international brands featuring high quality, innovative, reliable and cost effective medical and aesthetic equipments.
LPG Asia Sales Director, Valentino Gitto, gave a very inspiring and compelling presentation explaining how LPG harnessed its 30 years of skin expertise to create a revolutionary way of physically turning back time and achieving youthful, plump and supple skin.
LPG International trainer, Marielle Marechal, was on hand to do a life demo for the audience so that we can see the immediate uplifting effects of LPG.
Only half of the volunteer's face was done and you could tell that one side of the face was slightly less saggy. If this was done in one session, you can imagine the amazing result after six.
I finally had time to give LPG Endermolift facial a trial run last month at Beaute Hub. I couldn't wait to see my skin 23% firmer with 2x the radiance as seen on the LPG test subjects.
 I was lead into the treatment room while the therapist explained in detail about LPG technology to me.
The Endermolift New Generation is fitted with a newly patented Egrolift treatment head which boasts a micro-motor and LPG's patented Motorized Pulsating Flaps to boost tissue stimulation.  I brought my very own Endermolift Flaps kit which was issued to me at the media event to guarantee hygiene and treatment quality. I believe this is given to every new customer who does the LPG Endermolift facial.
I changed into a comfy towel to begin my facial treatment. Here's a last  look at my "before" facial face.
Comprising of 40 different treatments that can be selected to suit your facial needs, this is a 100% natural solution to firm, tighten and re-sculpt the face, neck, hands and décolleté in only a matter of weeks. With this physical stimulation, you don't need to turn to needles or Botox to plump your face as it naturally stimulates your production of hyaluronic acid by 80%.
Suitable for anyone above 25 years old and above, you can re-plump hallowed cheeks, firm up sagging skin or detoxify your skin with a combination of treatments.  A quick analysis was by the therapist and she keyed in the evaluation to the LPG Mobilift M6. She said she will focus on giving my face a nice contour and to reduce my puffy eyes (from lack of sleep!).
It was a relaxing session though my skin turned reddish for a little while due to the mechanical stimulation of the machine (I have super sensitive skin).
I especially enjoyed the LPG collagen mask that helped to calm the redness on my skin down and keep my skin super hydrated.
Much thanks to Joselyn for arranging the session and coming down to make sure everything went well. The photo with her was taken right after my session and I had no make-up on at all. I'll say that my skin was pretty radiant!
If you are seeking for fuller, younger skin, LPG might just be the technology you are seeking. Here's the address of the spa that I had my LPG Endermolift Facial experience.
Beaute Hub (Orchard Outlet)
5 Koek Road, Cuppage Plaza, B1/13-18, Singapore 228796 (Beside Center point)
Tel: 6735 6883, Fax: 6735 7883
Operation Hours – Mon- Closed
Tue – Fri12.00pm to 9:00pm
Last Appointment 7pm
Sat – Sun / Public Holiday 10:30am to 5:00pm
Last Appointment 3:30pm
Thanks for reading!