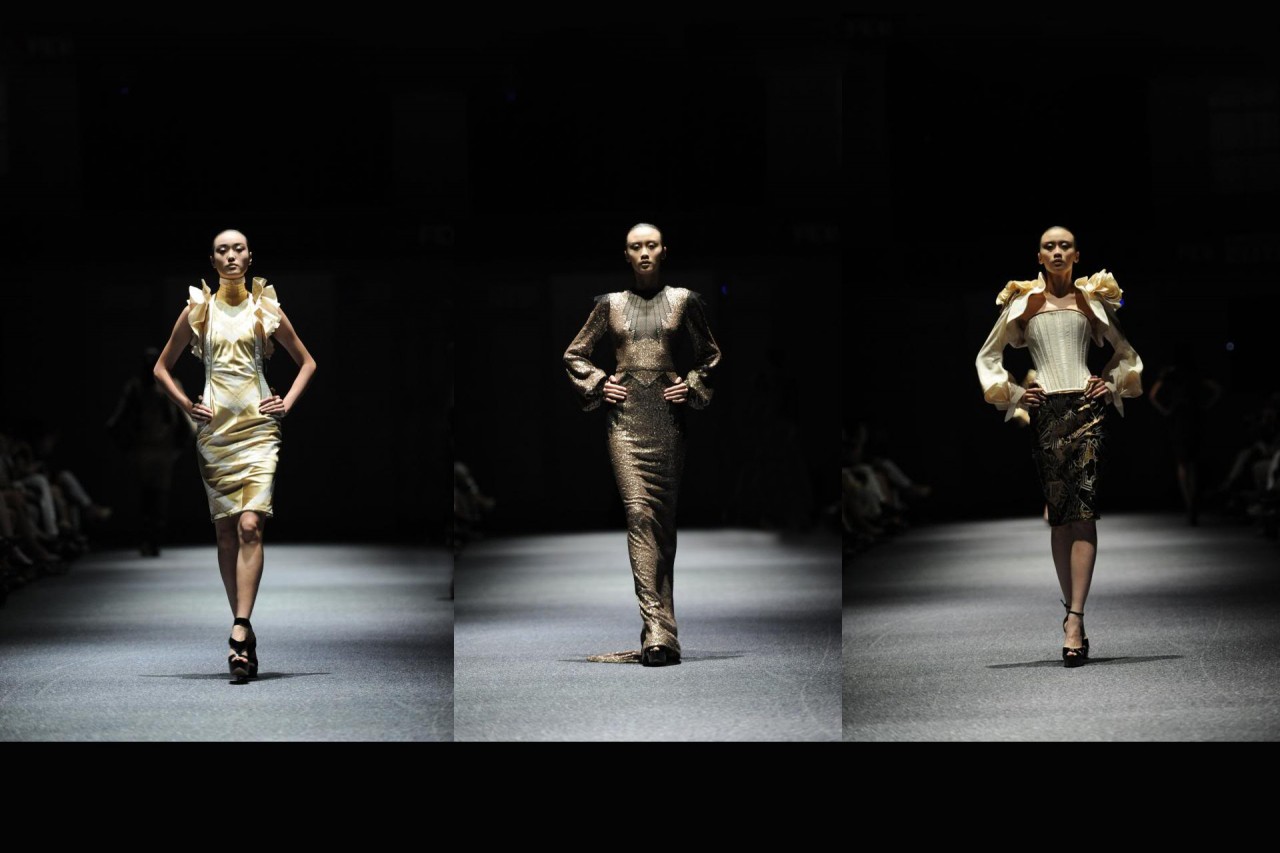 Regina, Jessie and I had a great night out at the Fide Fashion Week 2013 which was presented by The Shoppes at Marina Bay Sands and held at the Sands Expo & Convention Centre. See if you can spot us on the #FideFW instagram wall!
Closing the show on Day 9 of Fashion Week 2013 was Julien Fournié. A recognised invited member of the La Chambre Syndicale de la Haute Couture, Julien Fournié has worked with brands such as Celine and Jean Paul Gaultier, and is one of the most exciting designers to watch. ForFashion Week 2013, Fournié is the man of the hour as he shows his own Haute Couture collection as well as a collaboration collection with local brand Love Bonito on the last day! Showing 22 looks, his silhouette is that of an elongated feminine form, very much inspired by the Italian painter and sculptor, Modigliani, who worked mainly France. According to Fournié, it is also to depict the mythical animal, Chimera. Colours run the gamut of chocolates, inspired by the palette of Austrian symbolist painter, Gustav Klimt. He showed sinuous silhouettes and exaggerated the elongation with sky-high stilettos by Walter Steiger, strategically-placed crystals, leather strips, fur trims and hand-painted prints by his good friend, artist Anbraude. It all looked simple, but the execution is pure Haute Couture in terms of its cut and fit.
(photos credits to Fide Fashion Week)
And lastly, the brilliant designer Julien Fournié!