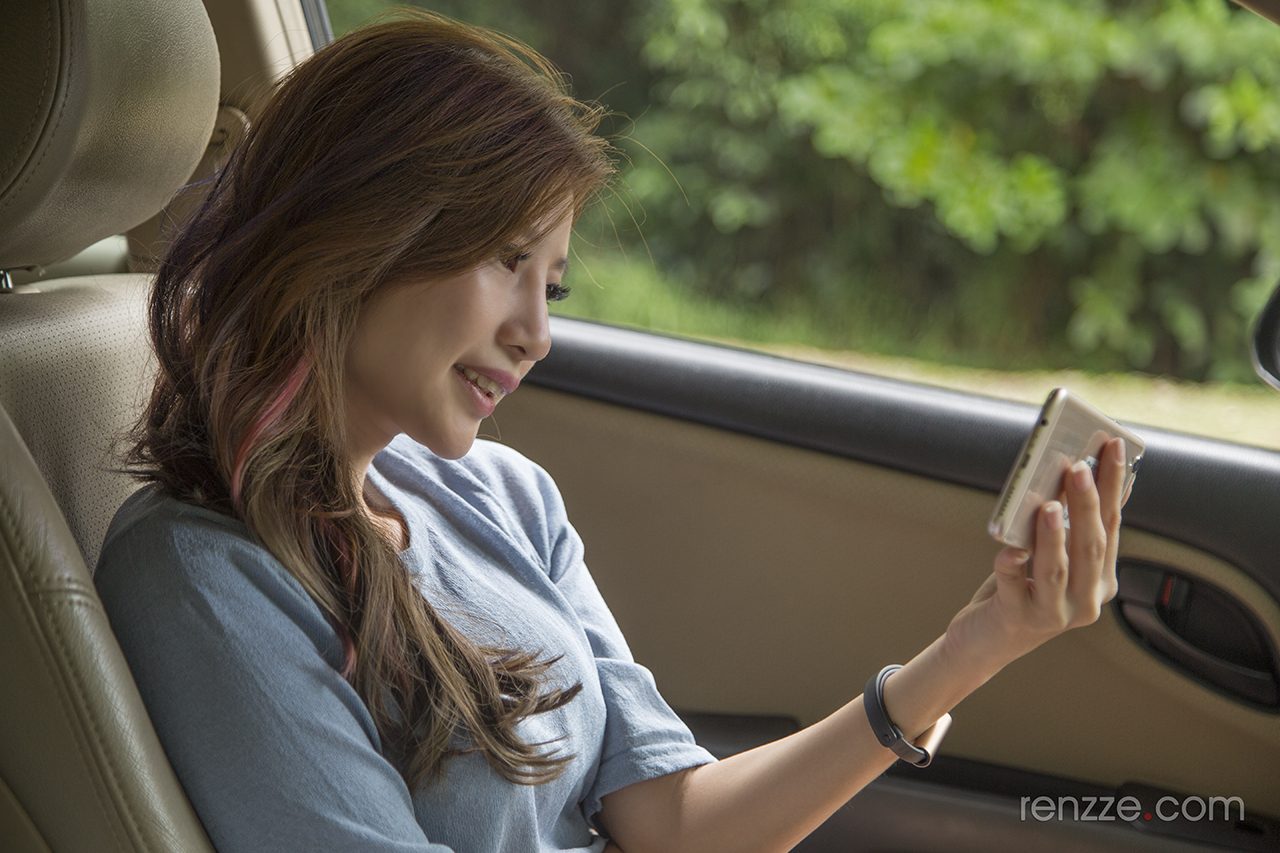 As a kid, I watched a lot of drama serials. Growing up in the 80s, mobile phones and internet wasn't readily available but I remember always making time to catch a drama series after dinner to destress. Strangely, in today's age of internet streaming and smart phones, I actually find it difficult to find anytime at all for drama series. I haven't watched a show direct from TV networks in a long time, since about 2002. It wasn't as if I woke up one day and decided not to watch TV anymore, but life just got busy and I started to gradually moved to a TV free life. Then in the recent years, the wave of K-drama spread across East, South and Southeast Asia and I couldn't help but be caught in the weaves of the Hallyu net.
I don't know if anyone has noticed but I've been constantly on the go of late and I've completely relied on Singapore's first OTT video portal app to catch up on all my drama craves. With an extensive list of entertainment options from Korea, Taiwan, Hong Kong, and China, you'll never have a dull moment again. I normally whip up my OPPO R9 phone to watch my dramas on CAST or Viu when I'm traveling or when I'm waiting for my next appointment to start.
I've just watched the first episode of Love in the Moonlight which is a coming-of-age Korean Historical drama starring Park Bo Gum as the crown prince and Kim You Jung as Ra On who disguises herself as a young boy to counsel men on dating. It has got me completely hooked and one episode just passes on to the next. To be honest, I never thought Park Bo Gum as appealing (despite protests from my Korean drama fanatical friends) until this show.
Singtel Mobile postpaid customers can choose from Kids, Asian Hits and Hallyu content packs at launch. Each pack is priced at S$4.90/month and customers can opt for a special 1GB data add-on for just S$3 more per month so you don't have to worry about bursting your data plan. Customers can also sign up for Viu's premium service at Cast to enjoy the latest Korean and Japanese entertainment at the same prices.
 There are four ways to subscribe: through the My Singtel app, by calling the 1609 hotline, visiting a Singtel Retail Shop, and using the official Cast website, or the official Singtel online shop site.
Though the streaming speed has been flawless so far, sometimes I pre-download the episodes when I have a good wifi connection so I can watch the show offline when it's convenient or when I know I'll be out of the country without access to the content. Downloaded content will remain under the "Download" section of the Cast app for seven days. The number of downloads is dependent on your device storage capacity. Cast does not limit the number of videos downloaded.
Viu Premium service – Offers the widest range of the latest Korean drama and variety shows such as Shopaholic Louis, Love in the Moonlight, Jealousy Incarnate, Running Man, as well as the latest Japanese dramas such as A Girl & Three Sweethearts and Offbeat Chief Police. Viu Premium subscribers can enjoy privileges such as unlimited download, priority viewing with English and Chinese subtitles as fast as eight hours after original telecast, full HD and uninterrupted viewing on the Viu app. The very popular show 'Entourage' airs right after Korea!
Kids Pack – Features the Nickelodeon and Nick Jr. channels along with popular programmes such as Dora the Explorer, SpongeBob SquarePants, PAW Patrol, Shimmer & Shine, and more at launch. Look out for Nickelodeon Play which is a safe space for children to play as well as  Miao Mi which has programmes for kids to learn Mandarin
Asian Hits Pack – Features up to 1,000 hours of popular hit movies, entertainment and drama series from Singapore, Taiwan, Hong Kong and China in their original languages, including blockbusters like Internal Affairs and Mr Unbelievable,; variety shows such as Are You Hokkien?, The Voice of Taiwan and The Transcending Singer; and hit drama series like Diamond Lovers, Ice Fantasy, and The Legend of S.
Hallyu Pack – Offers the best of Korean entertainment from top Korean broadcasters on popular channels ONE, Oh!K and KBS World such as highly-anticipated drama series like Jealousy Incarnate and Breeze of Love within 24 hours of Korean telecast and all-time variety show favourites like Running Man, Infinite Challenge and Return Of Superman.
Did I mention that all the content comes with subtitles so I don't have to figure out the Korean conversations simply based on facial expressions. I also love that I can skip all the unnecessary "recollection scenes" in the dramas and go straight to the action when I'm short on time.
If you want to give the app a lookover before you decide on it's effectiveness,  you  can download the app (iOS users here, Android OS here) and give the Guest Zone content a go.
Thanks for reading and have a good week ahead.