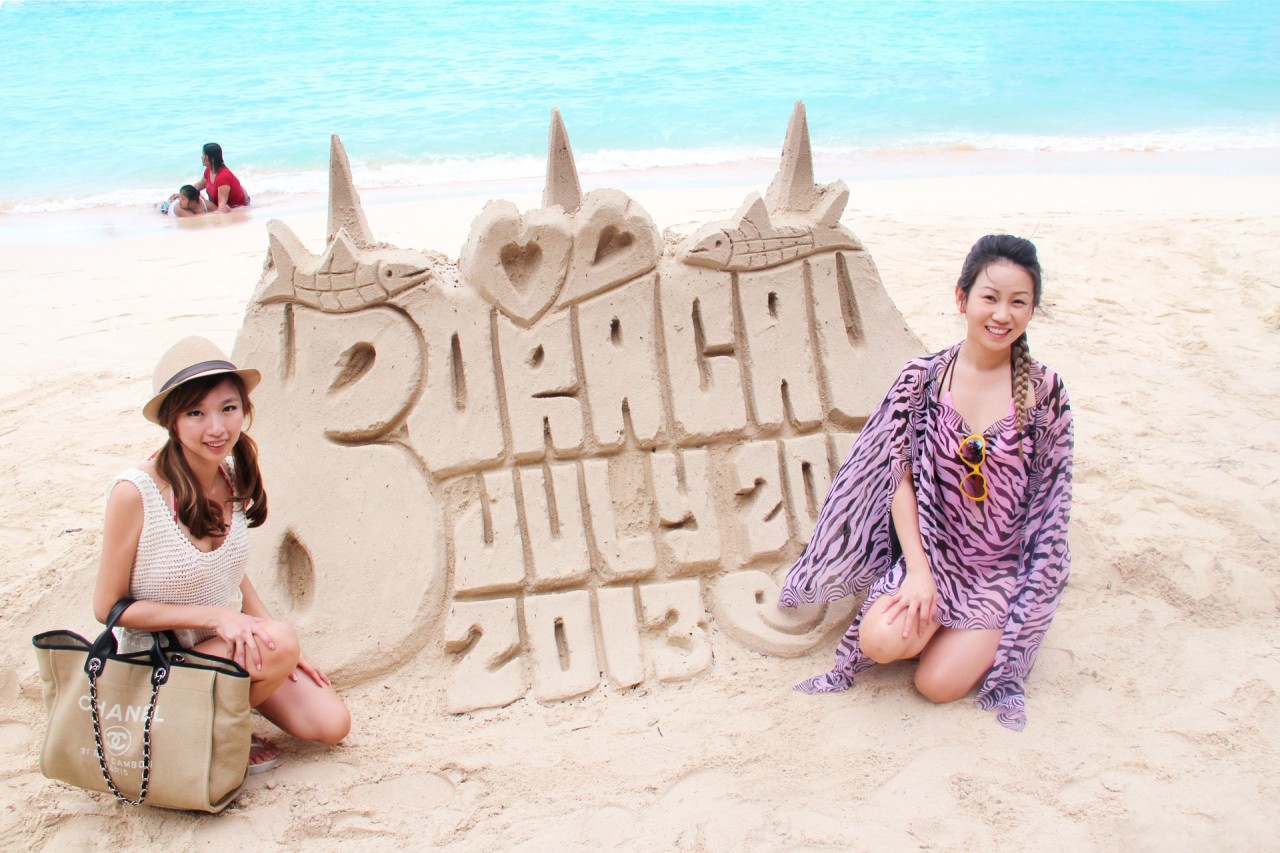 I ticked off another exciting item off my bucket list on July 20th 2013 when I went Boracay Cliff diving. If you are keen to do this on your next trip to Boracay, Philippines, you can reserve through reservations@marsmandrysdale.com or call +632 8880228.
The journey there was filled with tension and I wasn't sure if I was able to go through with it. Not so much because of the height but I had a fear that after I jumped, the current may sweep me to the cliffs and injure me.
There isn't much photos that I can share of the cliff dive because it was quite impossible for me to bring my camera along with me. Upon approaching Ariel's Point which is the cliff diving spot, we were informed that we had to jump off our boat, swim to shore, climb up the cliff then jump down and swim back onto the boat. I really didn't think my water camera would have survived the jump down.
I  believe that there used to be a floating platform for boats to dock at previously but there wasn't any when we were there so our boat was quite a distance from the cliff. Swimming to the cliffs was a little challenging due to the currents that day, luckily our boat man jumped in to help. You don't have to be a good swimmer since you can wear life jackets but you should know how to swim for this activity.
My heart was thumping and I was truly quite anxious about swimming towards the cave to climb up to the platform but I really couldn't say no to an adventure like that.
Photo of me just before I dive is courtesy of Jerome Lim of thelongandwindingroad.wordpress.com
There are several platforms to choose from with the lowest being 2m and the highest at a whopping 15m.  I had initially planned on trying out  the 8m jump but after a brief chat with the guy who ran the place I changed my mind. The staff that settled our indemnity forms told us that he jumped from the 15m point last year and hurt his balls due to a bad landing. I may not have any balls but I really didn't want to risk getting a big blue black if I didn't land correctly so I downgraded my jump to start from the 5 m platform instead.
This super duper short video would give you a glimpse of my swift jump. I kept my body straight and had no issues with the landing at all.  The boat was quite rocky but I tried my best to salvage the video clip and kept it short so that you wouldn't get a headache watching it.
You may also watch it at http://youtu.be/6rNfdRdHkbA
The 2-way boat trip and cliff dive costs 1.600 pesos (S$46.50) per person. You get unlimited soft drinks and unlimited dives while you are there so you can always start with the lower platforms before progressing higher. Just remember to keep your body straight for landing when you jump from the higher platforms.
Back on the boat, for those who didn't do the cliff dive, they had fun trying out fishing with just an empty plastic bottle, fishing line and a simple hook.
I had so much fun doing the cliff diving and it's definitely the highlight of my Boracay trip.
Photos of Clara and I enjoying our boat ride back to White Beach is courtesy of Clara of dblchin.com
In my next post, I'll share with you an accommodation you should check out if you visit Boracay.