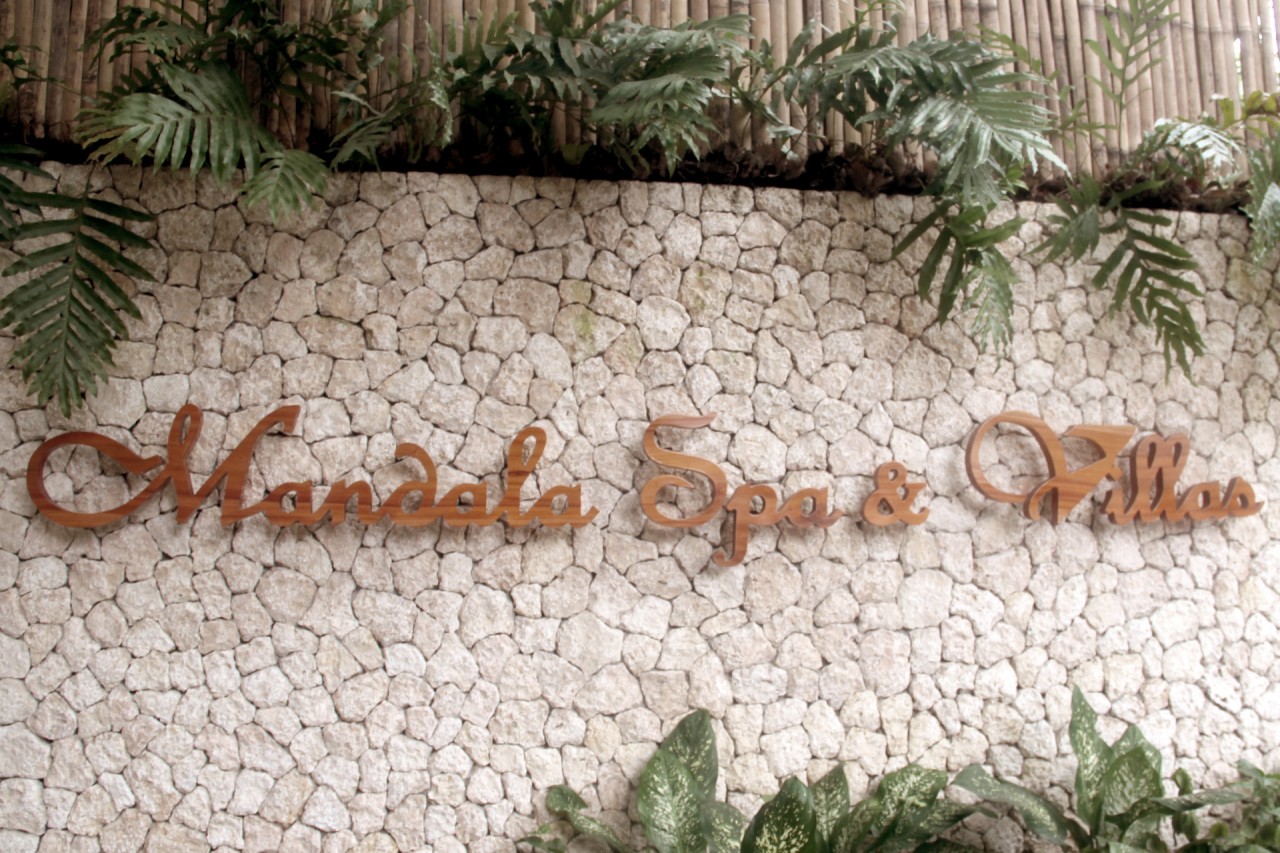 Like my title suggests, a good spa session and delicious tropical fruit shakes are in essence what completes a beach getaway for me. The best spa (not the cheapest) experience you can possibly get in Boracay is at Mandala Spa & Villa.
Mandala Spa was not included in my Boracay itinerary but after hearing so much positive chatter about it, I just had to try it out for myself. This sanctuary oozes luxury in tandem with nature and is the perfect place to stay for those seeking a spa getaway. Mandala spa is known for its commitment to healthy, natural and eco-conscious living. Some of their nature initiatives include planting a tree for every spa treatment and room night you book with them. The villas are stocked with natural products, like refreshing organic mint soap and a lot of their spa products are made from organic materials like sea salt, rice and plant extracts.
They have a few award winning treatments such as the Hilot Trilogy which uses traditional Philippines healing methods, the Shodhana Karma which is inspired by the ancient Indian system of natural health care Ayurveda and Watsu where you are commanded into a deep state of relaxation in water. I didn't try any of these treatments because they sounded really exotic and all I wanted at that time was a good rubdown. In the end, I opted for the one and half hour Mandala Signature Massage (S$87 ++).
Group photo courtesy of Valyn Lim.
We were given a Mandala sarong and told to keep our items in the lockers and strip down to nothing so I couldn't take photos of the gorgeous villa we had our massages in. In the midst of my massage, the rain started. The sounds of the falling rain blended so well with the little nature sounds we could hear from outside the villa that it took me awhile to realise that it was actually pouring cats and dogs outside.
After our massage we hired a trike to take us to the Boracay Mandarin for dinner and to meet up with the rest of the group who prefered going to do more shopping rather than spa. They had a very interesting experience shopping in the flooded streets but no amount of water can deter anyone from having fun in Boracay. Thankfully the hotels all stock umbrellas for their guests. Considering that we went Boracay during the monsoon period, this was the only night it rained.
We also took a brief look at the rooms of Boracay Mandarin after dinner. They are located beachfront at White Beach Station 2 where the party happens.
The night was still very young. So with our huge umbrellas, we went for some beach shopping, street food tasting and most importantly, to try out the most famous fruit shakes in the whole of Boracay!
Group photo courtesy of Jerome for thelongandwindingroad.wordpress.com 
Finally we arrived at Jonah's Fruit Shake stall. The place looks a little rundown and not impressive but don't be deluded by appearances.
Served in plastic bottles with straws, the fruit shakes at Jonah's is awesome. I'm salivating at the thought of it! I tried the choco banana, mango, mango with rum and avocado. All of them equally delicious. There is an extensive range of choices and so many different combinations, I wish I had the time to go back and try more.
I also tried their mango chocolate crepes which was not bad but definitely not as impressive as their fruit shakes.
Don't miss out on Jonah's when you are in Boracay!