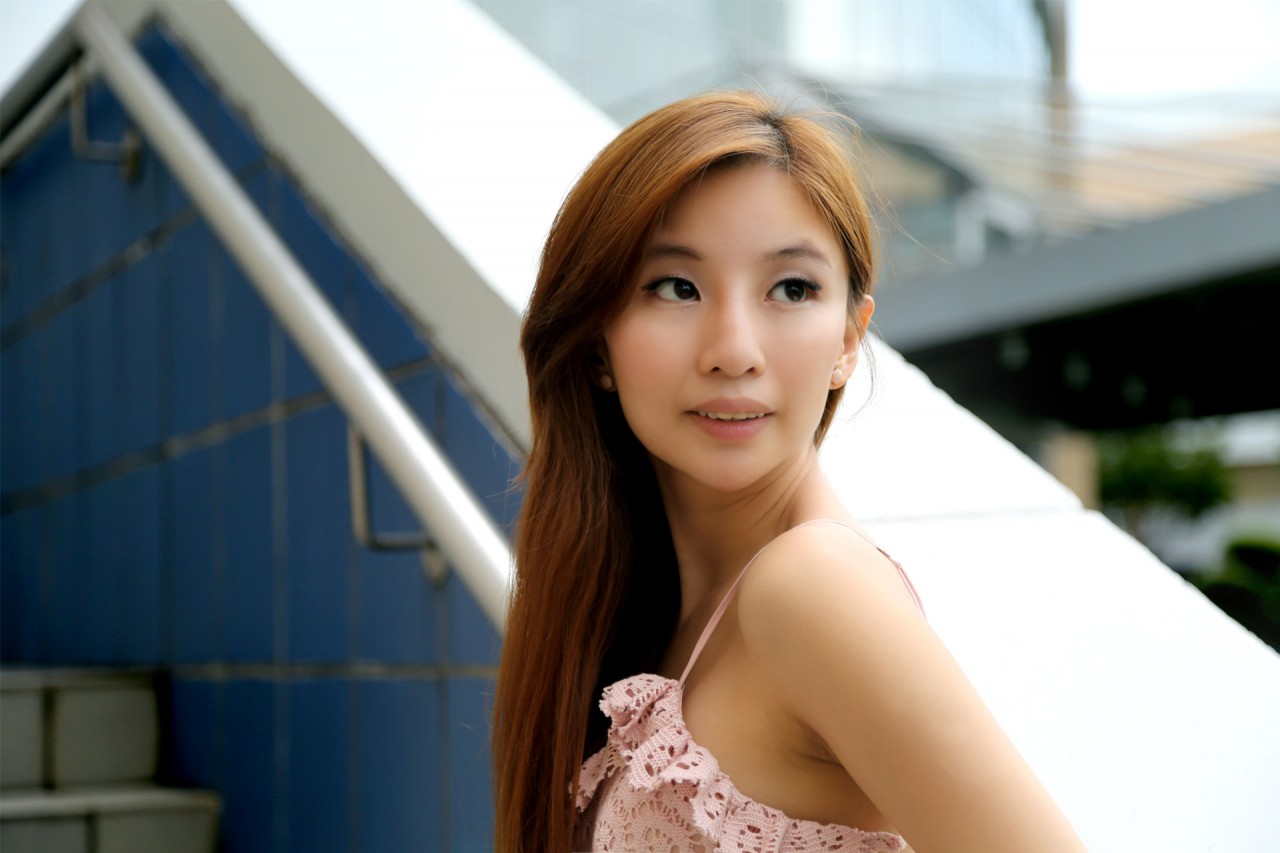 31st December 2015. The last day of the year is finally here. Looking back on the last 12 months, I have so much to be grateful for so here's a sweet pink Alice McCall jumpsuit OOTD to brighten the day and a quick recap of the milestones of my 2015.
January  – Started my New Year in South Korea and it was a busy month at work with lots of lovely breakthroughs. *Note: I work hard even when I'm not physically in Singapore so don't let my social media images fool you. I don't talk much about work but it's there.* One of my girlfriends, Debra, got married and I had the most joyous reunion with some of my oldest girl friends at the wedding. I started to cook more and kept a healthy lifestyle but sadly didn't maintain it throughout the year.
February – Went Kuala Lumpur for a week long foodie trip during the Chinese New Year and caught up with all my friends there. Back in Singapore, I also had the chance to really interact with some international beauty Vloggers courtesy of SKII and had the first cupping session of the year with Raphael and the coffee gang. Bestie Clara and her man, David, were also in town that month so that basically meant a lot of feasting was going around! By the end of the month, I was exploring the most beautiful places in Spain with the Spain Tourism Board. An accident happened and sadly it resulted in the lost of my beautiful Canon 5D Mark ii camera. I had to survive the next few trips with no DSLR!
March – I was pretty much still having a wonderful time in Spain. I love the food, the culture and the architecture. After Spain, I flew to Melbourne to meet up with friends and to have one of the best lunches I've ever had in my life- a 14 course degustation with Heston Blumenthal's The Flying Fat Duck. Much love and thanks goes out to Raphael for this amazing treat. My bestie, E, also found time to fly down from Sydney to Melbourne to spend some girly time with me. It was a beautiful month and at the end of March, I flew down to New Zealand to meet up with my family.
April – My granny was in New Zealand then so it was really nice to be able to travel and spend some quality time with her. My godparents are fantastic road trip planners and made sure I had a good time with adventures such as night canoeing and hiking amongst the gorgeous New Zealand scenery. I sorta regret missing out on catching up with a dear friend while I was there this time as I had to change my air tickets to return home sooner than I expected due to work commitments. I had a lot of fun on a photo shoot for Volkswagen and managed to reconnect with Sebby and Xing as well.
May – Had a short but lovely foodie trip to Hong Kong and came back in time to attend Lysander's birthday party. This was also the month that I became Singapore's Ambassador to New Taipei City courtesy of EVA Air. This intense trip to Taiwan opened up my eyes on the many wonderful places that New Taipei has to offer to travelers. I was also very excited about EVA Air's Hello Kitty and Friends plane! At the end of my Taiwan trip, I flew over to Kuala Lumpur with Malaysia Tourism Board to experience some major events like Big Kitchen 2015, Magic of The Night and the Royal Flora Putra Jaya 2015 while soaking in all that KL city had to offer.
June – I had a memorable Japan trip with lots of eating and cafe hopping in Osaka. On one of the days I had the freshest sushi at Endo Sushi in the morning and ended my evening with a sumptuous Kobe beef dinner with lots of yummies throughout the day.  My day trip to Nara, Japan, was also a lot of fun and I fed deers and crawled through a famous temple pillar for luck. Later that month, I visited my trusty stylist, Michelle from Toliv, to get my haircut and went back to having bangs. It was around this time that I finally got over the lost of my Canon 5D Mark ii and went ahead to invest in a brand new Canon 5D Mark iii!
July –  I flew to Fukuoka and had lunch with the Moomins! I also got an exciting experience interacting with all types of owls at an owl cafe before doing major shopping in this trip. I love Canal City and the Japanese outlet malls! Back in Singapore, I did some cinemagraphs as part of a Dilmah Tea campaign and was picked as the winner representing Singapore. At the end of July, I flew to Amsterdam where raw herring and french fries were daily snacks. Had a marvelous degustation lunch at Pluk and thoroughly enjoyed this European city before flying to Sweden.
August – I had lots of fun sightseeing and biking in Stockholm but I fell into a rut when I found out one of my dogs, Emmie, had an emergency situation and died. Due to time difference I woke up in the wee morning crying and feeling completely heartbroken. It put a damper on the trip but being in such a beautiful place helped. I met up with dearest Celeste and her family who came over from Finland to Sweden and we stayed on an island cut off from the mainland. The peaceful environment, the comfort of close friends and the overflowing happiness of her children helped me get over the loss of Emmie faster than I would have otherwise. At the end of August, I left Sweden and headed towards Denmark. I met my girlie, Regina, in Copenhagen and we had a week to relax and bond over cute blonde guys while basking in the cool scandinavian summer where the sun hardly ever sets. My last stop was London. More good times awaited me in London with close ones catching musicals and checking out quirky speakeasies. I did the whole Harry Potter touristy thing when I visited Platform 9 3/4  and soaked in the atmosphere at Covent Garden. With close friends, it was just as fun having an indoor Thai picnic while watching drama (I was too sick to head out that day) as it was having delicious degustation at Wild Honey.
September –  Started my September with a trip to the United Arab Emirates. Dubai is a fascinating city of man made skyscrapers. The desert safari was bumpy but worth the ride. ATVing across desert sand dunes was so much fun! With humongous malls and state of the art indoor ski resorts, there were just so much to do. Surprisingly, it is in Dubai that I had an opportunity to cuddle and kiss an Emperor Penguin. However, the key highlight for me in September is the trip to Japan in the second half of the month. After all the European food in the previous months, I was happy to once again indulge myself in Japanese food. Osaka has some of my favourite stalls including my favourite fluffy pancakes. I can't get enough of Universal Studios Japan's Harry Potter town and I would love to go back again. Kyoto took my breath away as usual and I enjoyed taking in the sights while sashaying in the traditional kimono. Raphael is an excellent travel companion who dutifully helped me to lug my heavy ass camera and baggages around while introducing me to the world of JDM cars and car meets that happen in the middle of highways in Yokohama and Tokyo. The RX7 we used for our road trip made a favourable impression on me as we zipped to mountains for degustation and down to beaches at Kamakura. Met up with coffee guru and friend, Ken, who flew to Tokyo from Melbourne as well.
October – I spent most of my October in Tokyo with friends. It was fun living as housemates with Koji and Jerry. Jerry made us the most delicious hotpot dinners and even figured out how to cook my Hokkaido rice to perfection without a rice cooker. I think I also bought the most amount of sneakers in a single month thanks to Koji's never ending encouragement for me to buy, buy and buy. We went Sanrio Puroland to indulge the child in us and we also had a remarkable road trip to Mt Fuji to catch the fall colors on a little hike. I flew back to Singapore just in time to attend Audrey's wedding and celebrate my birthday with friends here.
November – I was busy being stuck in the office on most days. It was time to makeup for the times that I wasn't around physically. I needed a break from traveling and I spent a lot of time catching up with family and friends. I felt good to also finally be back into the blogging world and was glad that at least some of the companies haven't forgotten about me. A short trip to neighbouring Johor Bahru over the weekend (courtesy of Malaysia Tourism Board and Renaissance Hotel Johor Bahru) made me realise that there were a lot more to explore across the causeway. I didn't dare to go to JB much before because of the horrifying crime reports but with the right company I'm now willing to reconsider. Good friends, Andrew and Grace, came down from Kuala Lumpur to Singapore for a visit and I was happy to play host.
December – I'm back to being an ambassador for N.E.mation! 10. A more noteworthy event was how I was blessed by circumstances to escape death in what could have been a very bad accident ( read details in my last post).  Besides doing more catch ups with girlfriends and celebrating Godson Leo's birthday in the first half of the month, I haven't done anything too exciting. Being around in Singapore meant that I was able to attend more of Raphael's coffee cupping sessions. I have been in a lazy hermit mode (other than organising the usual Christmas dinner) in the last two weeks as I wind down for the rest of the year. In my free time, I'm slowly starting work out the plans for my 2016 calendar. I was supposed to have gone Korea right after Christmas but I decided to skip the flight at the very last minute. I didn't really want to be frozen in -11C temperatures over the New Year and the season isn't too good for flying unnecessarily. In a twist of sudden fate, it seems I'll be spending my New Year on a short trip to Indonesia instead.
I have had a wonderful 2015 and I can't be more grateful. I had intended for more traveling to Japan and Australia in January 2016 but after some considerations today, I'll probably cancel the winter traveling plans. A lot of my closest friends will be flying back to Singapore in January and February for visits and I don't want to miss out on spending more quality time with them. Thanks for reading. Have a great weekend and a Happy New Year!