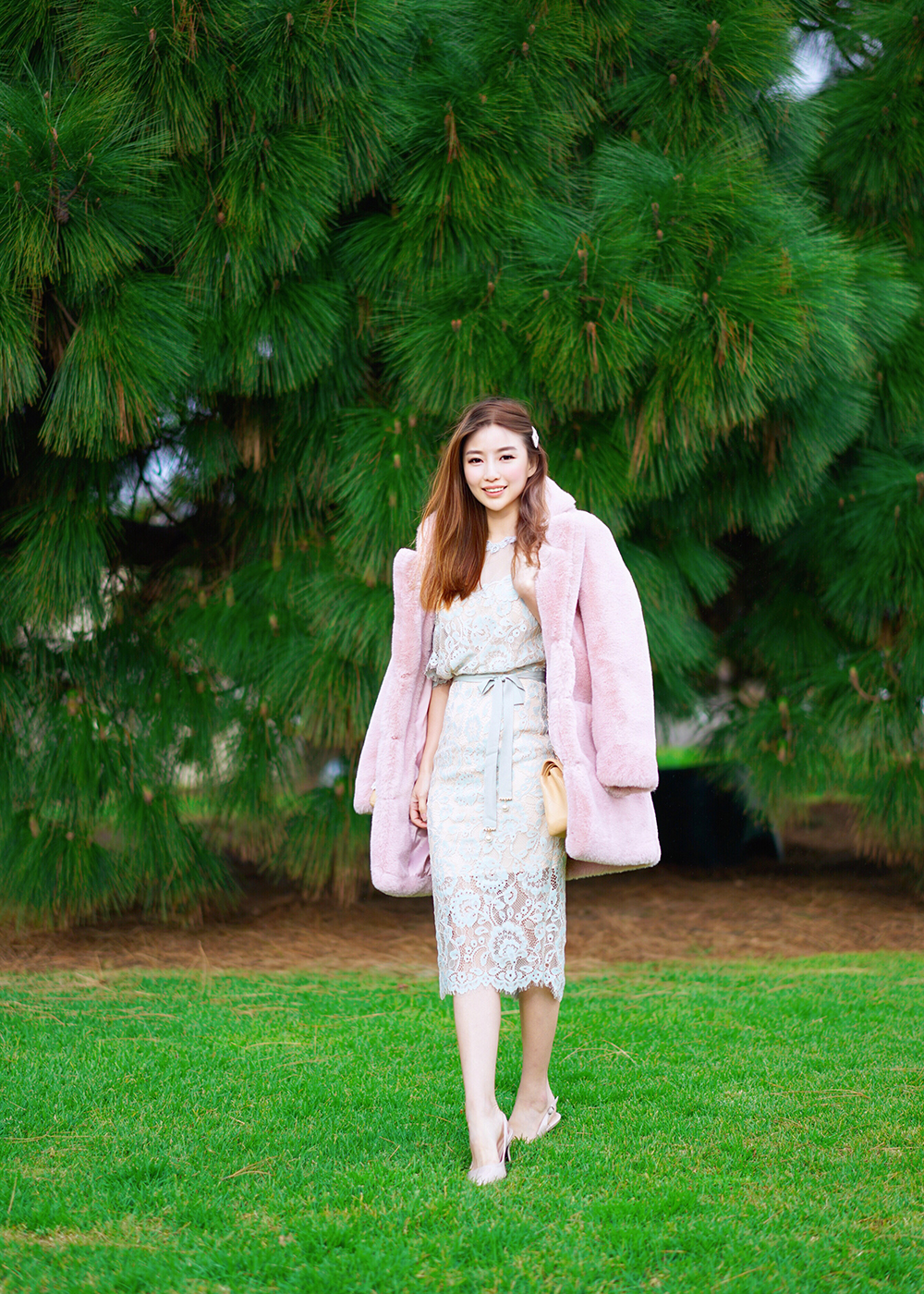 I love trying new beauty treatments and experimenting with new products and technology that makes a difference to your skin. I've set my bar pretty high over the years and not every treatment gives me the result I'm expecting. However, I was pretty blown away by the Aquagold treatment introduced to me by Dr Gerad Ee of The Clifford Clinic.
Currently, I'm based in Melbourne half the time, which meant that I had to endure winter weather for the last couple of months. As I'm typing this out, it's a chilly 7 degrees Celsius this morning. I am not used to the cold, dry weather and the hard water that seemed to have cast a layer of dehydrated dullness to my skin.
 As it happens, I had a trip scheduled to Singapore to attend my sister's ROM. I was hoping to get rid of my dull and lacklustre complexion before her big day. Just days after I landed back in Singapore, I headed over to The Clifford Clinic for a little 'zhushing'. I needed more than just a standard facial because even extractions or oxygen infusions have limitations. I had three days to look more refreshed for my big family event.
Dr Gerad Ee was unfazed by the issues and time challenges I've set for him. I know he was the right man for the job as he had the right arsenal of technology and specialised options to pinpoint and treat any skin issues. De Ee immediately recommended me to try Aquagold. Aquagold is not only one of the lastest skin-boosting technology but one that is highly favoured by celebrities such as Kim Kardashian.
What is Aquagold
Dr Ee explained to me that the key to Aquagold is in the unique delivery method. In a patented one time use only Aquagold vial, Dr Ee will create a bespoke concoction that uses the hollow microneedles to inject all that goodness into the top tissue layer of the skin.
The first thing that came to my head when he told me that was " Gosh! Is it going to be painful?"
Dr Ee reassured me that each needle is thinner than a strand of hair. The 24 karat gold needles reduce any chances of an allergic reaction even for sensitive skin.
Here's a video of my face before the treatment as posted on my IG stories on my account @renzze when I went to The Clifford Clinic.
The Aquagold Process
I usually come to the clinic bare-faced but will do a quick cleanse in their dressing room to make sure that there is no dust or dirt (accumulated from the journey to the clinic ) on my skin. Bareskin also helps the doctor to accurately see and address the issues that are plaguing your skin. Dr Ee wanted to hydrate my skin and improve the texture by tightening the pores and smoothing some fine lines. All the solutions were going to be in this one tailor-made vial.
Numbing cream is applied to my face to desensitise my skin before I started. The Aquagold device (gold needles on top of a vial) is then gently stamped all over my face. Amazingly, I felt no pain! Since the needles were so thin, it is safe even to use it on sensitive areas around the eyes and lips. I felt a little more when the stamping repeated over areas that were stamped before, but they felt nothing more than mini bug bites. If I didn't know needles were involved, I would not guess that there were needles involved. I've had facial extractions at a regular facial that were a hundred times more painful then this is.
The whole process was done in a jiffy, and I only had minimal pinkish tint on parts of my skin as I looked in the mirror. The pinkish hue was so light; it couldn't be captured clearly on video.
The Clifford Clinic likes to go that extra mile to make sure everything is better, so the last additional step to the procedure is LED light therapy. A leave-on mask is applied to my face while I lie under the light. This step helps the skin to recover quicker and reduce the redness. It must have worked because the pink tint I had was non-existent after.
Aquagold results and Conclusion
Here's the video that was taken two hours after the treatment.
I love this treatment because not only is there is no downtime at all; the glow that I wanted is apparent immediately. There is no after-care protocol, and my skin kept improving for the next week or so. The change is not super drastic, and lines are still there, but the complexion is no longer dull, and I no longer looked like I was sleep deprived. My skin looks like it has a natural filter put on. It kept bright, clear and refreshed even though I'm back in Melbourne winter cold.
Friends and family who met up with me when I was back in Singapore commented on how refreshed I looked. Those who have heard me complain that hated the dryness and hard water in Australia, which made my skin look dead thought I was crazy as they had only seen the 'after Aquagold' version.
When I posted my experience on my IG stories, I had so many positive reactions. Many people wanted to know about the 'how what and where ' of this treatment. I think two followers and a friend went ahead to make arrangements (even before I had time to write a post). Some of them were even current clients of Dr Ee who haven't heard about Aquagold. I always recommend going directly to The Clifford Clinic so Dr Ee can give a proper consult and give a bespoke solution to your skin needs. However, I'm happy to share my experience. You can read about my previous experience with them here.
My skin improvements were accomplished in the time taken less than it would for a regular facial. I'm hooked on Aquagold treatment and would go for this again in a heartbeat.
If you want to make a consult at The Clifford Clinic, here's the contact.
24 Raffles Place
#01-03 Clifford Centre
Singapore 048621
(Exit A from Raffles MRT)
Mon to Fri: 10 am to 8 pm
Sat: 10 am to 5 pm
Sun: Closed
Closed on Sundays and Public Holidays
Call: (65) 6532 2400
Whatsapp: (65) 8318 6332