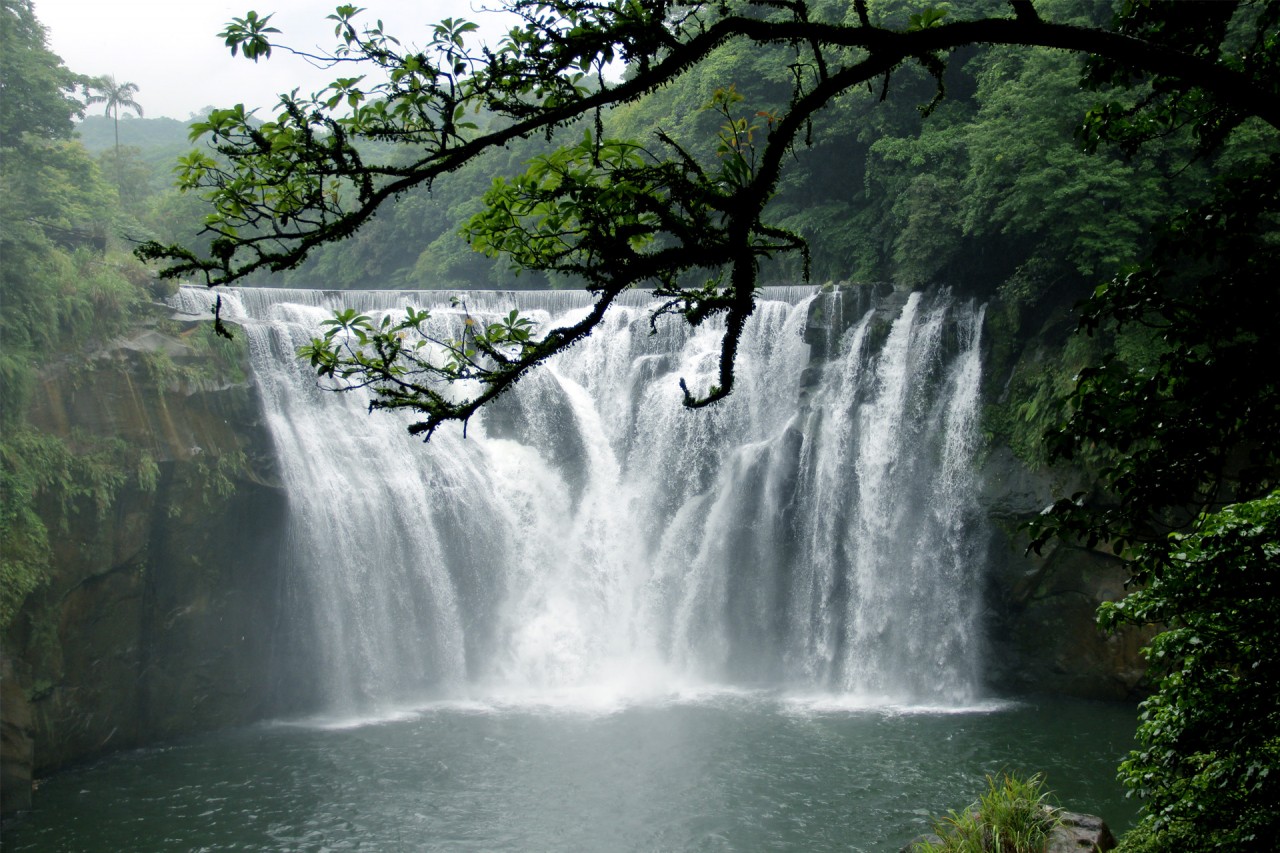 If you have been following my travel series about "New Taipei City for all types of travel personalities", you would have seen quite a handful of places to visit in detail. I enjoyed exploring all these new places and will be continuing that series whenever I can. Due to popular demand, I thought it would be nice to give a quick look at the other places that I will be covering in detail in the future so that those who will be traveling to Taiwan in the near future would have some idea on the places to research and plan for.
So putting it as succinctly as I can, here are some additional great places to visit in New Taipei City that is categorised into 6 main districts.
1. Tamsui
淡水
Tamsui is just across the river from Bali and a very popular place to visit from Taipei City as it is easily accessed taking the MRT Tamsui (Red) Line to its northern end. The ride is roughly 40 minutes from Taipei Main Station. The main shopping and eating area is located at Tamsui Old Street (淡水老街) which located right outside the north side of the MRT Tanshui Station and stretches to the ferry docks. It was in this area that I had my fun theme cafe experience at Aranzi.  You can head over to Fort San Domingo (紅毛城) which was constructed by the Dutch as 'Fort Anthonio' in 1641, and gained its present name in reference to the red-haired Dutch. A great place to stay is Asia Pacific Hotel亞太飯店 as the hospitality I received there was superb. They gave me pointers on where to eat the best local delicacies like Ah-gei and even showed me to interesting local attractions like the Cloud Gate Theater 雲門舞集-淡水文化藝術教育中心, Drop of Water Memorial Hall 一滴水紀念館 and TamKang High School & Aletheia University 淡江中學 where Jay Chou 周杰倫 studied.
2. Banqiao and Tucheng District
板橋, 土城區
New Banqiao District 板橋區 is the administrative capital of New Taipei. Banqiao is home to several schools, including the National Taiwan University of Arts. The National Banqiao High School is considered one of the top high schools in New Taipei City. I was in Banqiao for only a day and I spent the better part of that day at a press conference. However, there are many shopping malls in the area and the second half of my day was spent exploring some of this malls and doing some shopping as well as visiting Shu Shin Bou tourist factory (手信坊觀光工廠參觀) in the Tucheng District土城區. I love the pastries and egg tarts at Shu Shin Bou and it's a wonderful place for families to try out making some simple pastries by attending their DIY classes.  In the evening, we headed back to Banqiao to visit Nanya Night Market (湳雅夜市) for street food and cheap shopping. It has a local flavour and is less touristy than the famous Shilin Night Market.
3. Shuangxi
雙溪
Those keen on exploring eco-tourism and the farming communities of New Taipei City can consider visiting the township of Shuangxi. There are lovely lotus flower farms, vegetable farms where you can buy fresh produce from ground to bag and try your hand at making some local sweet potato balls. You can opt for an educational tour about organic farming and enjoy a sumptuous local farm cooked meal after.
4. Pingxi
平溪
Pingxi is most famously known for their sky lanterns. The main festival period for sky lanterns happens in January and February but anyone can put up their own sky lanterns anytime of the year. you could choose to put up a traditional sky lantern or a eco-friendly LED version of the sky lantern. I did both and it was such an amazing experience not to be missed. I hope the wishes I sent to the skies will come true. Nearby you can also visit the Shifen Station and  Shifen Waterfall 十分瀑布. The walk to the waterfall is generally easy although there are some part that can be rather steep and slippery when the weather is rainy. Comfortable shoes are recommended. Nevertheless, the pretty waterfall is soothing to the eyes and ears. The falls' total height is 20 metres and 40 metres in width, making it the broadest waterfall in Taiwan. If you still have time, pop over to the nearby Lingjiao Station 嶺腳車站 to see the beautiful curved railway tracks at 'Smile Platform' and buy some home made buns and snacks.
5. Jiufen and Jinguashi
九份、金瓜石
Quaint streets, tea houses and stunning views of the Pacific Ocean, Jiufen 九份 is a unique town that has captured the hearts of many. Some of the scenes from one of my favourite animation, Studio Ghibli's Spirited Away, was model after this town. Walk around Jishan Street 基山街 and Shuchi Street 豎崎路 to discover many delicious street food, handicrafts, souvenir shops and historic tea houses. Walking to the end of the streets also offers spectacular views of the harbor and the Pacific Ocean below. Nearby, you can continue to appreciate the exceptional scenery of the area by venturing into Jinguashi 金瓜石 which used to be a gold and copper mine town. Another natural wonder located in the area is called the Golden Waterfall 黃金瀑布. Rainfall in the Jinguashi area seeps into the old mine shafts through cracks in the surface rock and interacts with the minerals underground to form a yellowish hue water. This is one of the sources of the Yin-yang Sea. To understand more about the mining culture, visit the Gold Museum 黃金博物館 that explains everything in detail. See artifacts and get a chance to lay your hands on a 220kg 999.9 pure gold ingot!
6. Gongliao
貢寮區

In this region, the event not to be missed is the Fulong Beach & Sand Sculpture Festival 福隆海水浴場&沙雕節. The magnificent beach with super fine golden sands make this a gorgeous beach holiday getaway. During the Fulong Beach & Sand Sculpture Festival which happens every summer between May to July. International sand artists are invited to participate and compete in creating these impressive sand sculptures and the themes change every year. For a day trip, you could buy a ticket to enter the beach area but guests of the Fullon Hotel & Resort 福容大飯店 would be able to get unlimited free entry throughout their stay. I highly recommend staying a day or two in this hotel to fully relax and enjoy the sights. I stayed in a beach side villa while I was there but there is now a new hotel building as well to cater to more choices for their guests. The hotel offers free bicycle rental vouchers to their guests. Alternatively, you could also rent a bicycle from one of the shops in front of the main Fulong Station. An interesting and easy biking trail starts from the Fulong Station towards the Old Caoling Circular Bike Path 舊草嶺自行車道. You will be riding through an old train tunnel (about 10-15 minutes) which takes you to the east coast and a nice view of Turtle island on the other end. Seafood lovers can also rejoice in knowing that there is an abundant of choices of fresh seafood at Aodi Seafood 澳底海鮮 which is just adjacent to Fulong.
For more tips and discounts, secure the New Taipei with EVA Air guidebook which is given when you book specially discounted EVA Air packages between March 6th, 2015 to November 30th, 2015 via travel agencies in Singapore, such as Chan Brothers , CTC , HongThai and Namho. The specially put together tour packages by EVA Air  for travellers from Singapore and Malaysia showcases unique local highlights. Here are some examples of the coupons you can use.
Golden Museum – Provides free entry ticket to the Benshan No.5 tunnel.
Shu Shin Bou – Travellers can redeem a free 10-pack gift set of pineapple cakes at the Taoyuan International Airport with this voucher.
Taiwan Taxi Corp – Provides NT$400 rental discount for a minimum of 8-hour services. A maximum of 4 travellers with the vouchers can be used for each redemption.
Pingxi Police Station – Provides a "Fortune" sky lantern with every six vouchers.
Thank you for reading and I hope you will enjoy New Taipei City as much as I did. If you'll like to know more about New Taipei City, you can head over to EVA Air's New Taipei City website or check out the other articles which I've written about the places to visit in New Taipei City, here are the links.
For places – Bitan, Wulai and Yingge, please read here.
For places – Sanxia and The Great Roots Forestry Spa Resort , please read here.
For places – Yehliu Geopark and Jinshan Old Street please read here.
For places – Laomei Green Reef, Baisha Bay, Juming Museum and Tien Lai Resort, please read here.
For places – Shisanhang Museum, Bali Old Street and Asia Pacific Hotel, please read here.
Trip was a kindly sponsored prize by EVA Air and New Taipei City but as usual, all opinions are my own.