This time I'm including tops and a shoes as well!! I've also included some of my expensive dresses (even though they are much cheaper here compared to when i got them!) this time round… they are usually the vintage pieces or the silk and imported ones… I don't expect them to be snapped up but if you are keen let me know and I'll provide more details.
If you guys know me then you would have heard of my huge clothes collection… so I really need to sell off some to make space for new ones! All these are definitely lower then the prices I got them for…
Free local shipping for purchases $50 and above. I do meet ups at my convenience.
All items are in great condition. Quite a few are brand new.
Gently washed or dry cleaned. If worn before it's definitely less then 12 hours total.
Please email me at renzze@gmail.com or leave your email and item no. in the comments and I will get back to you. Transfer within 3 days or risk losing the piece to the next interested buyer.
Happy Shopping! ( click to enlarge any of the pics! )
Psst – some of the PENDING items are currently reserved as a favor to a personal friends might like them… if she doesn't respond or is too broke these days I'll release them out here in 2-3 days time…
#9 Wetseal Silk Hearts Tube
– Brand new with tag
– Very popular piece that's no longer on the website
– XS
– Note that mine is in Black *sold*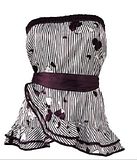 #10 Wetseal Black Ruffle Front Top
– Brand new with tag
– waist tie
– XS
– Love this piece but have something similar… still undecided if i really want to sell!!! *sold*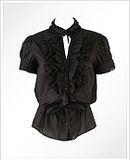 #11 Shimmering Balloon Dress
– Worn once
– The color of this piece is really unique!
– Free local shipping!
– XS – S
– S$78 *sold*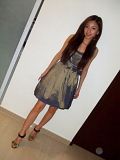 #12 Puff sleeves Babydoll Top (grey and white left!)
– Very comfortable
– Fits S to small M
– I love this so much I bought all the colors so selling some colors some off.
– comes with detachable flower brooch of the same color.
– Does not come with belt or necklace.
– Brand new White S$35
– Brand new Black *sold*
– Worn once Purple *sold*
– Worn once Grey S$28 *sold*
– Worn once Light Blue *sold*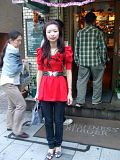 #13 Purple Silk Dress
– Worn once and dry cleaned.
– Beautiful Fabric and color.
– Imported so you won't see anyone else with the same dress
– Silk tie sash included
– Free local Shipping.
– S$178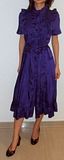 #14 White and Black Houndstooth print dress
– Brand New!
– Beautiful dress with a very comfy Lycra material.
– Belt not included
– Suits S/M gals
– S$38


#15 Red Sleveless Trench
– Worn once
– Light weight and suitable for local weather or overseas if layering.
– Does not include black turtleneck.
– Fits S – M
– Free local shipping!
– $58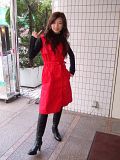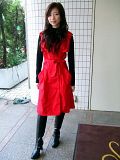 #16 Blue and White Skirt
– Brand New
– Good quality taiwan product
– Selling off much cheaper then what I paid with shipping.
– S size
– S$25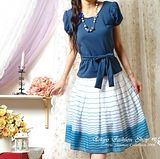 #17 Big Bow Shirt
– Worn once
– Exactly as pictured
– S size
– S$23 *sold*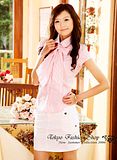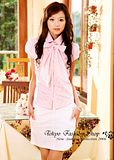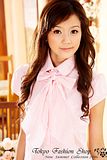 #18 Silk Champagne Dress with Green Chiffon Ruffles. * PENDING *
– Worn once and dry cleaned.
– Beautiful high quality piece imported from the states.
– Won't run into someone else with this dress
– Color is unique and hard to come by
– Sash is included
– Free local shipping!
– $178


#19 White eyelet dress with black silk trimmings
– Worn once.
– Eyelet details are beautiful…
– Black ribbon sash included.
– Straps are adjustable.
– XS – S
– Free local shipping!
– S$72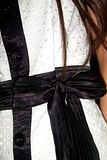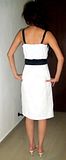 #20 Black Polka Dot Silk Dress
– Worn once.
– Comes with Black belt.
– Size S
– S$42 *sold*


#21 Black Glittery Party Pumps
– Worn Once for less then 2 hours! Took car to and fro!
– Size 35
– S$28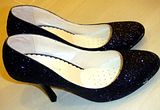 #22 White ASOS dress
– Worn Once
– Beautiful piece but has been altered to fit me!
– XS gals interested please inquire measurements.
– Free local shipping!
– S$68 *sold*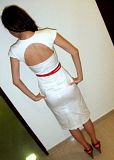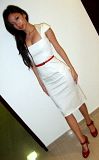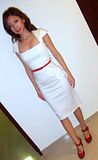 #23 Casual Tube Dress
– Brand New!
– Selling off Green Color only
– Comes with In built Bra Pads
– Going off cause it's a tad too loose for me.
– Fits S to M gals
– S$32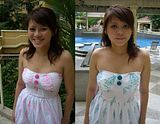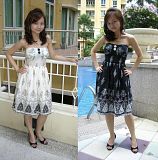 #24 Supre Open Back Top
– Brand New!
– Selling off a Black color one!
– Nice comfy material
– Tagged XS but will suit a local S gal
– S$28 *sold*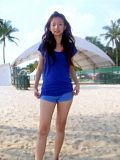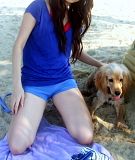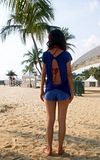 #25 Chiffon Dress with Frills
– Worn Once
– Beautiful Victorian piece
– Cream colored
– Comes with lace and pearl necklace.
– Does not come with belt
– Free local shipping!
– S$62 *sold*


#26 Chole Dress
– Worn once
– A modified version of this beautiful silk and chiffon dress was also worn by Scarlett Johansson.
– Altered it to fit an local XS babe
– Free local shipping!
– If keen msg me for measurements. *sold*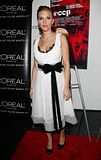 #27 Beautiful Silk Red Polka Dot Skirt
– Worn once.
– This skirt comes with attached silk sash that can be made into a bow
– I accepted a 30 minutes challenge from a frien with this skirt… details about it in my next blog update.
– Very versatile piece.
– Color is just great for CNY!
– Altered to fit a Levis 24 babe.
– Free local shipping!
– S$68 *sold*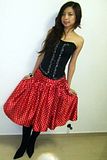 #28 Navy stripes Top
– Worn once
– Basic and easy to match piece
– Good Quality
– Fits S
– S$23 *sold*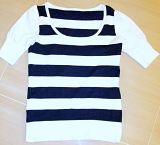 #29 Black Mermaid Hem Skirt/Dress
– Worn twice.
– Can be worn as a long skirt or Dress.
– Beautifully cut and comfortable.
– Belt not included
– Fits S
– Free local shipping!
– S$58


#30 Vintage Lace Orange Dress * PENDING *
– Worn once
– Vintage and definitely one of a kind!
– Detailed French Lacing
– Imported
– XS gals interested please inquire measurements.
– Free local shipping!
– S$168